The move could put Trump, who campaigned as a champion of veterans, on a politically risky collision course with the influential groups.
"What we've seen since 2014 was good, solid progress to address the VA's issues," said John Hoellwarth, communications director of the advocacy group AMVETS. "Another change in leadership threatens to stymie that, and even worse it could be the impetus for the forces backing privatization to reassert themselves."
Rick Weidman, Vietnam Veterans of America's executive director for policy, said the shake-up "could well" lead to more aggressive privatization efforts.
"It's a victory for the guys who don't care about veterans," Weidman added. "David Shulkin was an impediment to these people's plans, to their agenda to privatize the VA."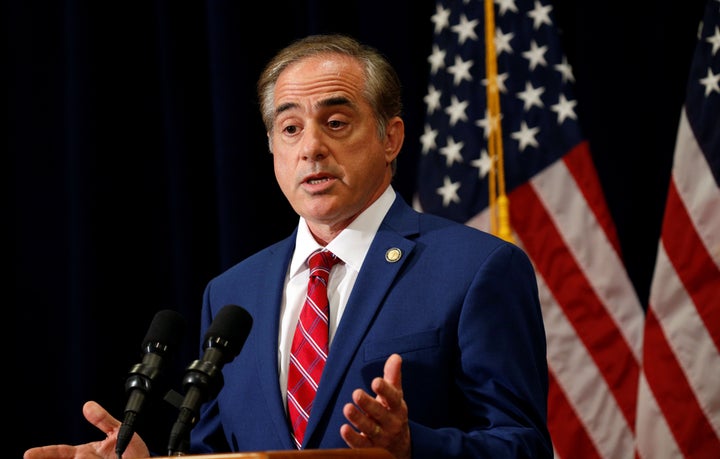 The veterans groups' concerns center on the unceremonious circumstances of Shulkin's removal. Shulkin, a physician and former hospital administrator, wrote in a Wednesday op-ed in the New York Times that VA privatization proponents in the Trump administration orchestrated his ouster because they viewed him "as an obstacle to privatization."
There is ample evidence to support Shulkin's version of events. An anonymous White House official told The Washington Post in February that the White House planned to fire Shulkin's deputy secretary Thomas Bowman as a "warning shot" to Shulkin over his opposition to conservative congressional legislation that would dramatically increase private care options available to veterans.
Shulkin, like many veterans advocates, believes that the private sector wouldn't be able to accommodate the unique care needs of veterans. Privatization proponents argue that, given higher demand for VA coverage and the rising wait times, veterans should be free to seek care wherever they please.
Darrin Selnick, a former staffer at Concerned Veterans of America, a pro-privatization group funded by the conservative billionaire Koch brothers, also left the Department of Veterans Affairs to become the White House veterans affairs adviser after disagreements with Shulkin on private care options. On Monday, just two days before the official announcement of Shulkin's departure, Selnick returned to the VA, fueling speculation that his return was linked to Shulkin's ouster.
The White House denies that it wants to privatize the VA health care system. "This Administration has taken several unprecedented steps to transform and modernize the VA, and there are no discussions about privatizing it," said Raj Shah, deputy principal White House press secretary.
And veterans groups emphasize that Trump's proposed replacement for Shulkin, the presidential physician, Adm. Ronny Jackson, is an unknown quantity.
"Who's to say whether he'll back privatization? We know nothing about him," said Will Fischer, an Iraq War veteran in charge of government relations for VoteVets, a liberal group.
However, veterans advocates worry that Jackson's complete lack of experience in health care administration and policy will put privatization hard-liners like Selnick in the driver's seat.
And they fear that the expansion of a once-temporary private "choice" program, created to let veterans stranded on VA waitlists get care from private doctors, is a Trojan horse for full-scale privatization that it is already taking up resources that could go toward the established VA system.
"This program they want to expand recklessly is already such a money and resources suck," AMVETS' Hoellwarth said.
"Anybody can give you a flu shot, but not just anybody can deliver specialized care that veterans need."
Depriving the VA of the money it needs to improve could then further sour the public on the system and soften it up still more to privatization efforts, advocates like Hoellwarth warn.
The Trump administration has used similar tactics to undermine the Affordable Care Act's individual insurance marketplaces. For example, he has severely cut back on advertising for the marketplaces, prompting a decline in enrollment that has discouraged insurers from offering plans in the marketplaces.
In a speech in Ohio on Thursday, Trump suggested that Shulkin's removal was directly related to his resistance to an expansion of the private care program: "We made changes because we want them taken care of, we want them to have choice so that they can run to a private doctor and take care of it, and it's going to get done."
The Veterans Health Administration, as the VA health care system is officially known, is a network of 1,240 medical facilities that serves over 9 million military veterans across the country.
Unlike Medicare and Medicaid, in which the federal government provides insurance to pay for health care delivered mostly by private doctors and hospitals, the VHA offers in-house comprehensive medical care to the veterans it treats.
Veterans organizations have long touted the benefits of a federally run system. They argue that the VA has developed singular expertise on the medical needs of veterans. For example, due to the department's experience treating disabled limbs, the VA has become a world leader in the development of prosthetic devices, according to Hoellwarth.
"Anybody can give you a flu shot, but not just anybody can deliver specialized care that veterans need," Hoellwarth said.
"[Secretary Shulkin] was a good partner to the American Legion."
The VA's current foray into private care began in 2014, when the agency was embroiled in controversy over long wait times that several VA administrators were caught trying to cover up.
In August of that year, a bipartisan reform effort brokered by Sen. Bernie Sanders (I-Vt.) and then-Rep. Jeff Miller (R-Fla.), created a path for veterans to seek private care under select circumstances, among other changes.
Trump's selection of Shulkin, who then-President Barack Obama appointed to turn around the VA's health care system, was a relief to veterans groups that had been concerned that conservative groups hoping to rapidly expand the private care options created by the 2014 law had the president's ear. Trump had reportedly been considering nominating Pete Hegseth, a former head of Concerned Veterans of America who is now a contributor on Fox News.
Trump's decision to dump Shulkin, who veterans organizations say presided over the shortening of wait times and updates to aging medical technology, has at best baffled these organizations.
"Nobody has really explained to us the decision for why Secretary Shulkin was removed. He was a good partner to the American Legion," said American Legion spokesman Joe Plenzler.
Asked whether the Legion was more concerned about privatization, Plenzler replied, "Our antenna is up, yes. We are looking at what lies ahead for the future of the VA."
Shulkin's ouster is not the first point of contention between Trump and the so-called "Big 6" veterans organizations: the American Legion, Veterans of Foreign Wars, AMVETS, Vietnam Veterans of America, Disabled American Veterans and the Paralyzed Veterans of America.
Junior staff at the White House frustrated the Big 6 leaders by failing to establish an open channel of communication between the groups and the president, according to Rick Weidman and another senior veterans advocate familiar with the matter who asked not to be named discussing sensitive topics. In early February, White House Chief of Staff John Kelly, a retired Marine general, met with the leaders to mend fences and promised to soon schedule a follow-up meeting that might include face-time with the president, Weidman and the other veterans group official said.
"That never happened and I don't know if it will ever happen now," Weidman said.
Before You Go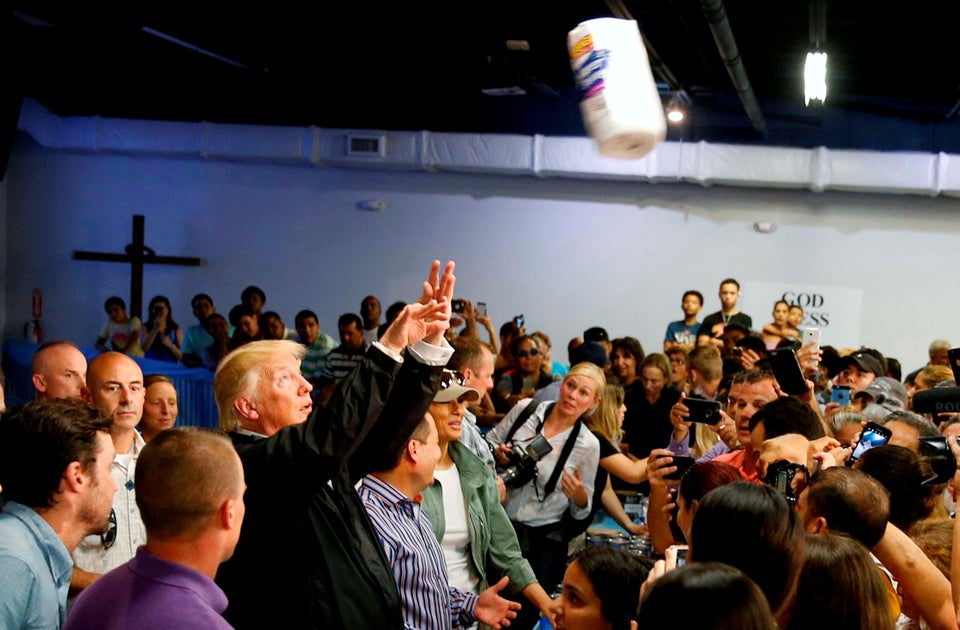 Donald Trump's 2017