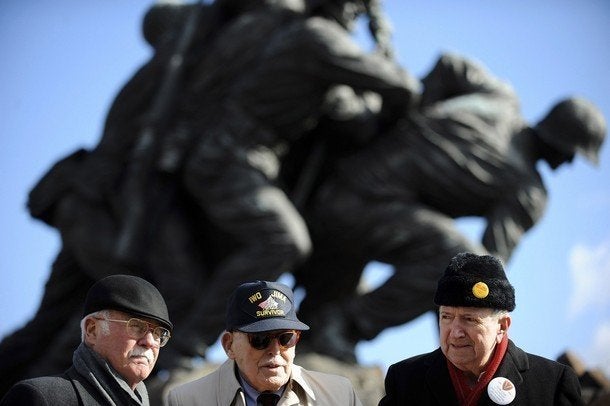 Adding a new dimension to the debate over the Employee Free Choice Act, a host of veterans groups is launching a new effort to help pass the union-backed legislation.
In alliance with the AFL-CIO Union Veterans Council, the 105,000-member VoteVets.org will host events and rallies in a dozen key EFCA battleground states, including Arkansas, Pennsylvania, Nebraska, Indiana, Montana, Maine, and Alaska. Joined by veterans and union officials in those locales, these groups and the campaign as a whole seem likely to add a new element to the debate over the need for easier access to unionization.
Veterans comprise a significant portion of the union community. According to officials at the AFL-CIO, 2.1 million union members are vets, or 14 percent of all union members. Considering the respect they engender at home, having these groups and individuals on the frontlines of the pro-EFCA campaign puts a different type of political pressure on those senators whose position on the bill is still up in the air.
In a press release announcing the new effort, Jon Soltz, chairman of VoteVets and an Iraq War veteran himself, noted: "The freedom to organize is an American value, one of the many values we veterans fought to protect. Past generations of veterans were able to enter the middle class because unions were there to fight for fair wages and benefits. The Employee Free Choice Act ensures that veterans and civilians in the workforce will continue to get a fair shake, which is why we're proud to support it."