Top Republicans' growing support for privatization of the Department of Veterans Affairs health care system is frightening some veterans groups.
These veterans advocates acknowledge the urgency of reform at the notoriously backlogged and scandal-ridden VA. But they do not believe private insurance or medical care is capable of accommodating veterans' specific needs, and maintain that a voucher program for purchasing care outside the VA system will inevitably fall short of veterans' expenses.
In September, the American Legion, the Iraq and Afghanistan Veterans of America, the Paralyzed Veterans of America and five other leading national veterans service organizations wrote an open letter to GOP presidential contender Dr. Ben Carson, condemning his proposal to replace the VA with personal health savings accounts.
"To suggest that disabled veterans could be sent out into the private economy with a health savings account card overlooks the fact that civilian health care providers have waiting lists of their own, that private practices often limit the number of government plan patients they accept due to low reimbursement rates, and presupposes that civilian doctors have the necessary skill sets and training to meet the unique health needs of military veterans," the groups wrote.
New poll results may give these organizations additional political leverage. Nearly two-thirds of veterans oppose "privatizing VA hospitals and services," according to a poll released Tuesday by the Vet Voice Foundation. And some 80 percent of the veterans surveyed believe veterans "deserve their health care to be fully paid for, not vouchers which may not cover all the costs."
A plurality of veterans, or 42 percent of those surveyed, agreed with the statement that the VA "needs more doctors," according to the poll, indicating they believe the VA's problems are at least partly due to a personnel shortage.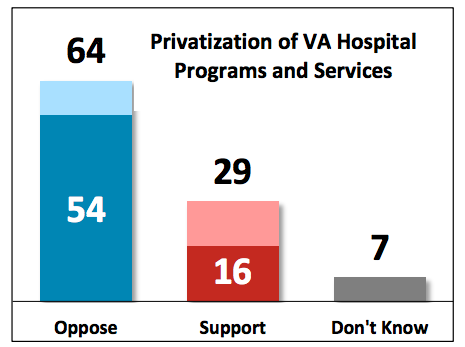 Although Vet Voice is a progressive organization, the poll of 800 veterans was jointly conducted by a Democratic polling firm and a Republican one.
"This poll confirms what nearly every veterans service organization has always said -- privatization and voucherization of the VA is a non-starter for veterans," retired Major General Paul D. Eaton, managing director of the Vet Voice Foundation, said in a statement. "There is a lot of debate about 'choice' in veterans care, but when presented with the details of what 'choice' means, veterans reject it."
Vet Voice claims the poll is the first to ask veterans directly about "privatizing" the VA.
While Carson's proposal to effectively disband the VA health system is the most radical of the GOP presidential contenders' plans, other candidates are not far behind.
Donald Trump has laid out a plan that would have VA medical facilities compete with non-VA care providers. Sen. Marco Rubio (R-Fla.) has close ties to Concerned Veterans for America, a conservative, Koch Brothers-backed group that promotes privatizing the VA.
But perhaps the greatest threat to the traditional VA system remains the VA itself. In July 2014, Congress responded to rising public outcry about wait times for care at VA hospitals, as well as documented cases of deceit and retaliation against whistleblowers by VA officials, by passing bipartisan legislation to reform the agency and provide additional funding.
The situation was so dire and the need for compromise so great that none other than Sen. Bernie Sanders (I-Vt.), then chairman of the Senate Veterans Affairs Committee, agreed to allocate $10 billion for veterans seeking health care outside the VA system due to long wait times.
In effect, the Senate's only self-proclaimed democratic socialist presided over the implementation of a temporary voucher system.
More than a year later, the VA's troubles continue to mount. The Huffington Post's Jen Bendery reported Tuesday that a computer glitch that HuffPost exposed in August is still preventing 29,000 veterans from receiving VA medical care. A whistleblower accused the VA of deliberately fixing the glitch slowly to avoid having to acknowledge the mistake in the first place.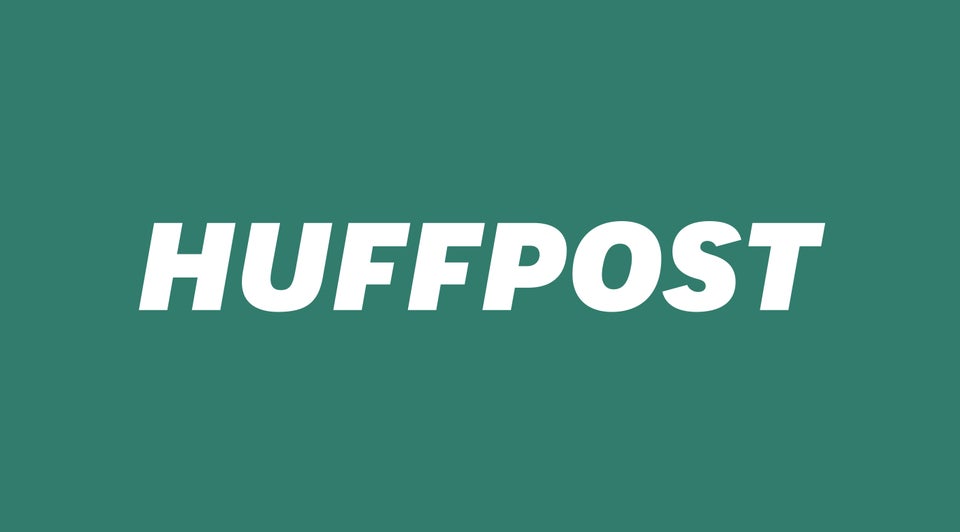 Politicians Comment On Veterans Day
Popular in the Community