These veterans are working to help a cause that they themselves are all too familiar with.
While veteran homelessness decreased by 24 percent between 2010 and 2013, according to the Department of Veterans Affairs, there were still an estimated 57,849 veterans on the street in a single night in January of last year.
Washington, who leads the building project, says he believes the program could help homeless volunteers learn a skill and work toward permanent employment.
"My understanding is that when ... [homeless individuals] are going through this transition of being homeless, they have a lot of dry time," Washington told WFMY. "They're incorporating and learning a different skill, and not only that, but they're meeting other contractors and hopefully they may be able to land a true job."
"This is fantastic therapy for me. I mean, physically, to stay active, it helps the medication work even better," he told Fox 8.
Though the veterans have gained a lot from the experience, Washington says that their help has been invaluable to "Homes 4 Heroes."
"To see these guys be able to put aside their own troubles, their own concerns, at the moment being homeless and yet to come out here and be a part of this project -- it's a blessing," he told WFMY
Related
Before You Go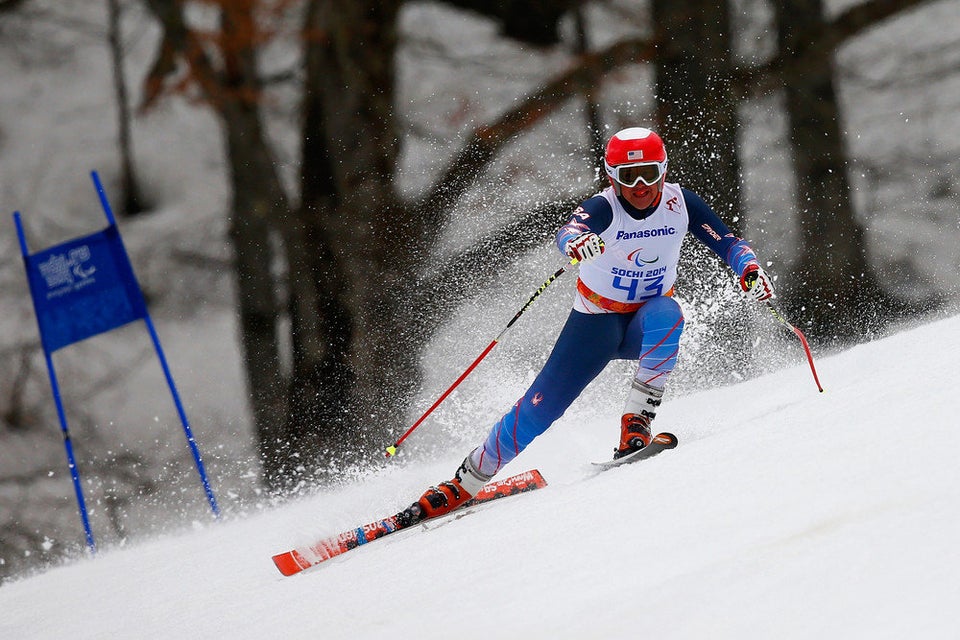 U.S. Veterans Competing In Sochi Paralympics
Popular in the Community