 SAN FRANCISCO -- "I knew what I wanted to do when I got out of the military," said Nick Frost, a 24-year-old U.S. Navy veteran in an interview with The Huffington Post. "But for those who don't, returning home can be a confusing time. And the day you leave the military, that's basically the end of your support."
Frost launched his company StartupLi.st from a tent in Northern Afghanistan. Now, he's a startup evangelist at AngelList, one of the hottest startup investment platforms in Silicon Valley.
Katherine Webster is from a military family. Her father was born on Memorial Day and served in both the Army and the National Guard.
"He spent his life in a uniform," Webster told The Huffington Post. "I miss him most this time of year."
Webster spent her life in the Bay Area's bustling technology industry as the founder of TechCentralSF. But when she was home for the holidays last year and watched thousands of troops returning from Iraq, she felt an overwhelming urge to do something to help with their transition back into society.
"I thought, 'What can I do? I've been in tech my whole life,'" she explained. That's when she met Frost.
"There are so many successful veterans currently working in tech but it's just not something that anyone talks about," said Frost. "And there are so many veterans with ideas out there but many of them don't know how to get started. There needed to be a better way for veterans to connect."
A hackathon--a multiday brainstorming session from which a startup is born--is commonplace in Silicon Valley, but not so much in the military. Unsure if the idea would even resonate with young veterans, Webster reached out to her colleagues in the industry, securing backing from giants like Adobe, Salesforce, Charles Schwab, AARP and the Iraq and Afghanistan Veterans of America (IAVA). Judges and speakers included Craislist founder Craig Newmark, Esurance cofounder Chuck Wallace and Silicon Valley titan (and Vietnam veteran) Steve Blank.
More than 40 Bay Area veterans attended, bringing dozens of new startup ideas--many hatched from long nights spent in Iraq and Afghanistan. The first place winners created Collectio, an aggregated site for collectors, in under 24 hours. Supervisor David Chiu declared the date Startup Veterans Day in San Francisco. Webster and Frost had found their watershed moment.
"It was incredible," said Webster of the event. Now, with support from Frost, Craig Newmark and several others, Webster is forming an organization devoted to veterans in technology, set to launch in San Francisco in July.
According to Frost, many young veterans find a disconnect with both civilian life and with organizations aimed at helping them with job placement. "Oftentimes returning veterans find it difficult to relate to civilians, and while the VA and the American Legion are great, they tend to cater to an older demographic. For veterans, there have always been two options: go to school or get some job," he said. "We're trying to help other veterans see that starting their own companies is an option, as well."
Hackathon speaker Steve Blank, who founded of eight startups, authored "The Four Steps to the Epiphany" and served in Vietnam, agrees. "This is a perpetual problem," he told HuffPost. "The veterans of foreign wars have always been the veterans of older wars."
Blank recalled visiting the VA office when he first returned from Vietnam. "I was in my tattered jeans and those guys were World War II veterans who looked like my grandfather," he remembered. "It's an old problem and this sounds like a new solution."
According to Frost and Blank, military veterans often posses tools essential to entrepreneurial success.
"Obviously tech and entrepreneurship aren't for all military members; it's such a diverse organization with a huge range in demographic," said Frost. "But military experience breeds certain characteristics that can translate well in entrepreneurship: organization, discipline and, most-importantly, problem-solving skills and the ability to get things done."
"I never thought of myself as a veteran when I was younger," said Blank. "But in hindsight it gave me an enormous competitive edge." After his military service, Blank went on to achieve huge startup success in Silicon Valley, and now teaches entrepreneurship at UC Berkeley, Stanford and Columbia.
"If you've been in combat, you know how to make difficult decisions in times of chaos, which is a big part of being an entrepreneur," he added. "You also learn about risk management. I remember starting out in business, my roommates would ask me how I was comfortable taking so many risks. I wish I'd been more articulate back then so I could have told them that risk is relative."
"The military is such a large organization and you'll find all kinds of people there," Michel told HuffPost. "But what you do have is a common skill set that is akin to running a businesses. For the most part, military service is not large-scale warfare anymore: it's a guy on the ground working with a community solving very complicated and ambiguous problems in very innovative ways," he explained. "And that is what we look for in entrepreneurship."
Michel noted that military service also breeds a quality essential to startup success: the desire to be part of something bigger.
"The military knows how to motivate and lead with tools other than money," said Michel. "I've spent a lot of time with a lot of people in the military. In general, there's high morale and people aren't doing it for stock options--they do it to be a part of something bigger than themselves. And I think that's an element of startup culture, as well."
Check out some veterans already making waves in tech in our slideshow below: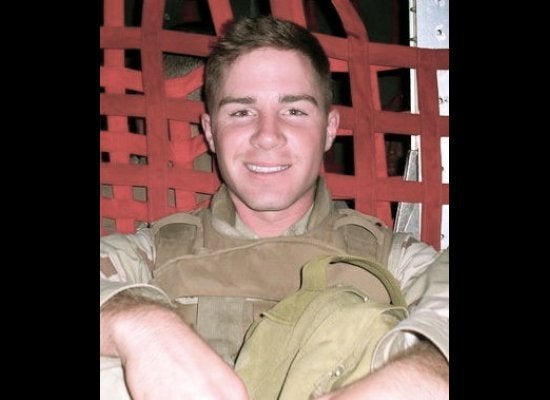 Veterans in Tech
Related
Popular in the Community