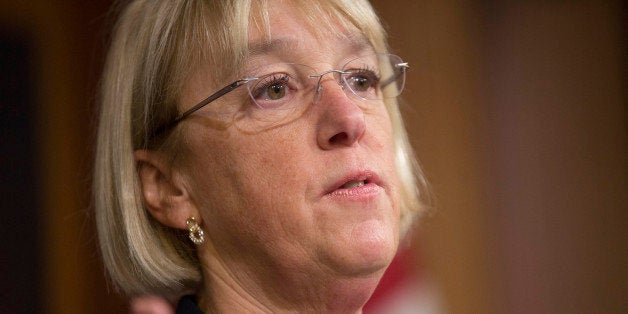 Republicans in the Senate on Thursday blocked a $21 billion veterans' benefits bill that was broadly supported by veterans' advocates and offered a less expensive measure in its place. Their version notably does not cover fertility treatment for veterans with severe genital wounds.
Sen. Patty Murray (D-Wash.) has pushed hard to overturn the Department of Veterans Affairs' longstanding ban on covering treatments like in vitro fertilization for wounded vets and their spouses. While the Democrats' bill included her provision, Murray said her Republican colleagues "specifically excluded it" from theirs.
"I've worked with a lot of veterans who just want to have a family like every other young person in the country," Murray told HuffPost. "That's part of their dream, and it's being denied to them because of an extremely horrific injury they've sustained serving our country. It's unfathomable to me that we don't provide the help they need."
The VA has been prohibited from covering fertility treatments for wounded veterans since 1992. If the ban were overturned, about 1,800 veterans would qualify for the service, according to the Joint Theater Trauma Registry. Their average age is 26, and many of them have lost or severely wounded their genitals in IED explosions.
HuffPost's David Wood interviewed a young marine in 2012 who had his testicles blown off in Afghanistan, but was unable to get the coverage he needed to pay for an artificial insemination procedure for his wife. Mark Litynski, then 26, and his wife, Heather, had to pay out of pocket for the procedure.
"This is one ugly hole in the system," Heather Litynski said at the time.
The Senate passed a measure in 2012 that would have overturned the ban on fertility treatment coverage, but Rep. Jeff Miller (R-Fla.), the chairman of the House Veterans' Affairs Committee, refused to advance the House version because of funding issues.
Murray said the cost of the coverage is not a fair reason to deny it to veterans.
"These young veterans have put their bodies and their futures on the line in combat," she said. "I think that giving them back their dream of starting a family should be considered a cost of war.'
Before You Go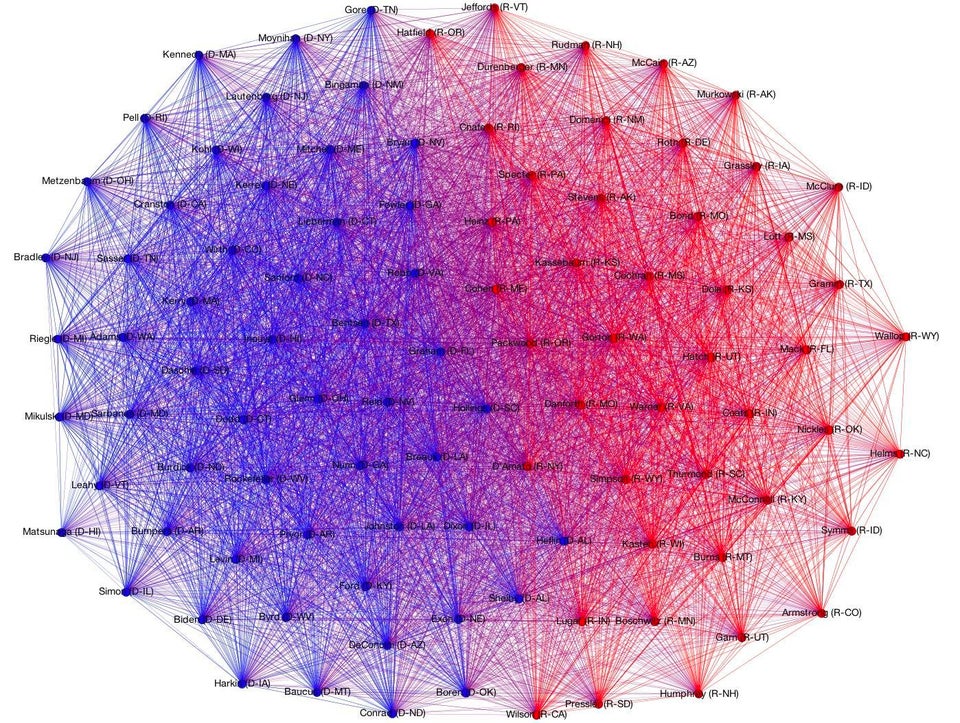 Senate Polarization, 1989-2013
Popular in the Community