A bill introduced in Congress would allow Department of Veterans Affairs doctors to recommend medical marijuana for their patients.
The Veterans Equal Access Act. Introduced Thursday by Reps. Earl Blumenauer (D-Ore.) and Dana Rohrabacher (R-Calif.) with 10 bipartisan cosponsors, would lift a ban on VA doctors giving opinions or recommendations about medical marijuana to veterans who live in states where medical marijuana is permitted.
"Post traumatic stress and traumatic brain injury are just as damaging and harmful as any injuries that are visible from the outside," Blumenauer said. "Sometimes even more so because of the devastating effect they can have on a veteran's family. We should be allowing these wounded warriors access to the medicine that will help them survive and thrive, including medical marijuana, not treating them like criminals and forcing them into the shadows. It's shameful."
Nearly 30 percent of veterans who served in the Iraq and Afghanistan wars suffer from PTSD and depression, according to a 2012 report from the Department of Veterans Affairs. Some scientists have suggested that marijuana may help PTSD symptoms, which can include anxiety, flashbacks and depression. In a recent study, patients who smoked cannabis saw an average 75 percent reduction in PTSD symptoms.
"A clinical trial needs to be done to see what proportion and what kind of PTSD patients benefit, with either cannabis or the main active ingredients of cannabis," said Dr. George Greer, who was involved in the study.
This year, federal health officials signed off on a study that would have examined the effects of five potencies of smoked or vaporized cannabis on 50 veterans suffering from PTSD. The study's future still remains unclear because the federal government's sole provider of medical-grade cannabis didn't have the proper strains for the research to begin. Then the study's lead scientist was fired from the University of Arizona, where the research would have taken place.
Currently, 23 states allow the medical use of marijuana. Ten of those states, as well as Guam which legalized medical marijuana this month, allow doctors to recommend medical marijuana for PTSD-related symptoms. The plant remains illegal under federal law for all uses.
Before You Go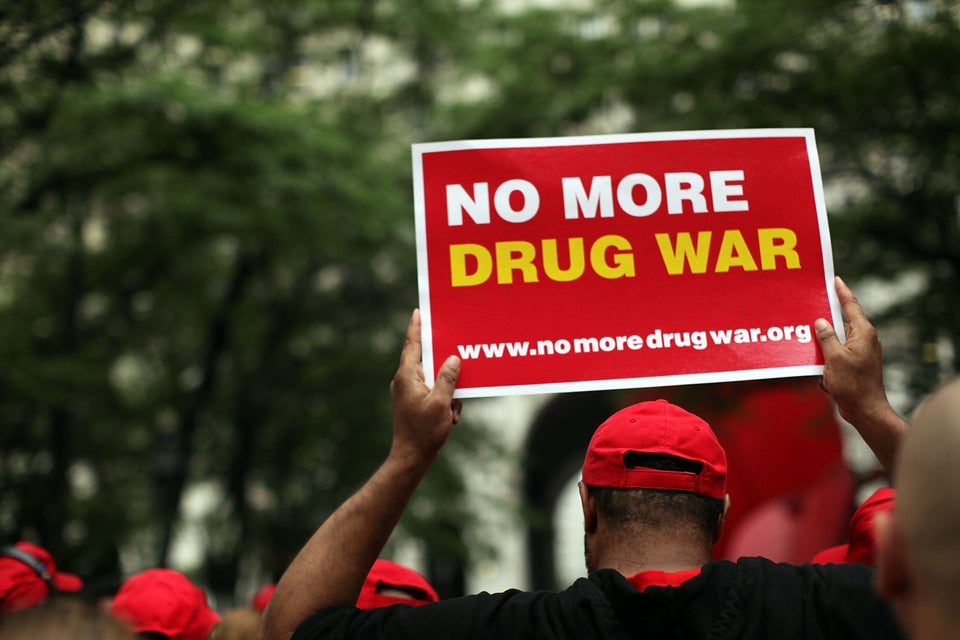 27 Reasons Why The U.S. Shouldn't Lead The War On Drugs
Popular in the Community