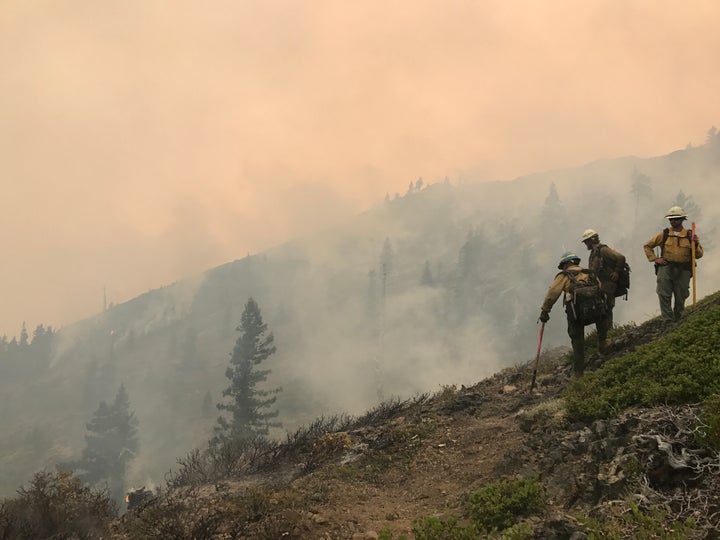 William Allen convinced his mother to sign the age waiver allowing him to join the Marine Corps at 17. He served four years in Japan and California, teaching classes of up to 300 Marines how to survive a chemical attack. When he separated from the military in 2011, he found himself stuck cleaning cars, working in kitchens and struggling to find a sense of purpose.
After a couple years, William enrolled in school. It was during a summer break in Washington that he had a realization.
"While spending time hiking, camping and trail running, I discovered the outdoors wasn't just a place I wanted to visit. I wanted a job where I would be outside in the woods every day."
"This program has helped me find the sense of purpose I lost after exiting the Marine Corps; it's given me the foot in the door I was looking for," said William. "For vets who find themselves working jobs that don't hold a candle to what they did when they were in, I'd say there's a good chance this kind of work will provide the structure and sense of accomplishment that fills you with that pride again."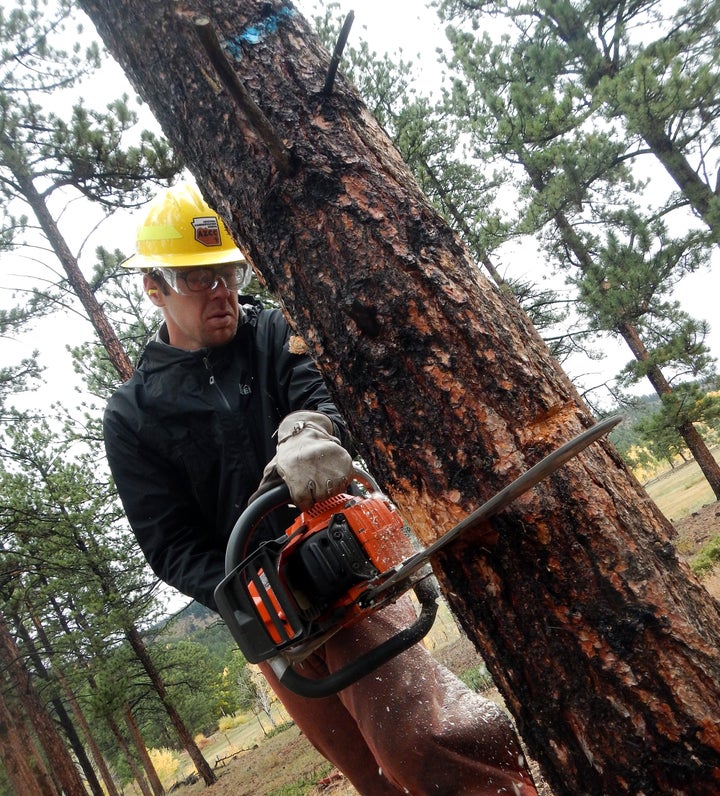 Corps are community-based programs that provide young adults (ages 16 – 30) and recent veterans (up to age 35) the opportunity to serve our country, advance their education and obtain in-demand skills. Serving in crews or individual positions, Corpsmembers spend up to a year performing meaningful projects that address conservation and infrastructure concerns, wildfires and natural disasters, outdoor recreation access, and a range of other issues. Corpsmembers gain work experience through building trails, conducting prescribed burns, managing habitats, helping disaster-stricken communities, and performing various other service-oriented tasks.
Since 2009, Corps nationwide have collectively engaged more than 1,600 veterans, often with the support of AmeriCorps. Some programs – including the Veterans Fire Corps, or the VetsWork apprenticeship program through Mt. Adams Institute – are exclusively open to former military.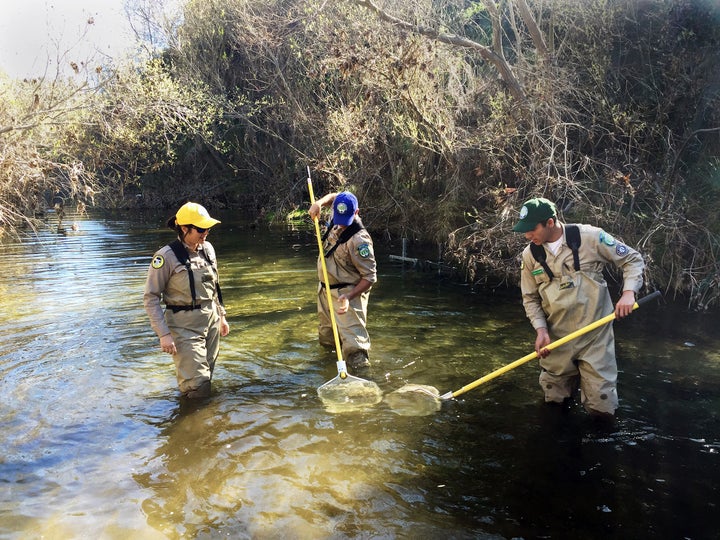 The Veterans Corps model benefits participants in a range of ways: it provides a similar structure and service-driven mission as the military; offers the therapeutic benefits of getting outdoors and spending time with fellow veterans; and helps participants transition back to civilian life through skills development.
Veterans Corps also benefit communities and our public lands and waters. Corps partner with resource management agencies to complete improvement and backlogged maintenance projects in a timely and cost-effective manner. A study commissioned by the National Park Service demonstrated the agency saved an average of 65 percent on project costs when partnering with Corps.
Not to mention, the projects Corps perform – like improving trails and campgrounds – increase access to the outdoors and help support the $887 billion outdoor economy. Other projects, like removing hazardous brush, protect communities from wildfire and reduce firefighting costs.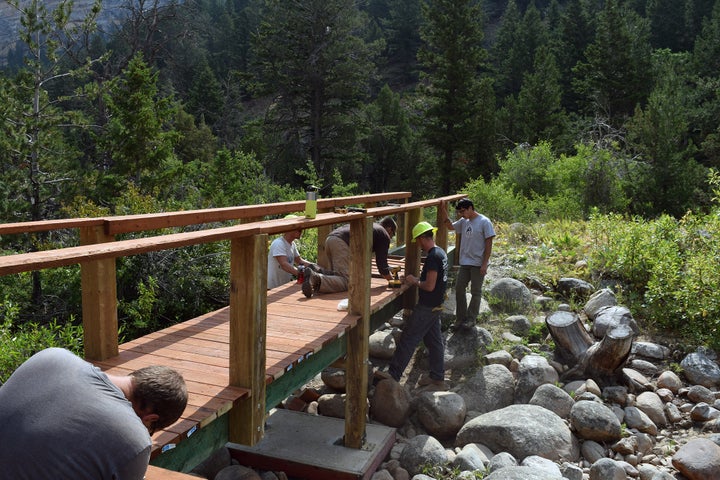 Veterans programs are one piece of a larger Corps movement that engages over 25,000 individuals in service annually. There is currently a public conversation about broadening the American perception of "national service" to include non-military activities, like Corps. This vision is echoed in the 21st Century Conservation Corps (21CSC): a national initiative with a goal to, through public-private partnerships, annually engage 100,000 young adults and veterans in service strengthening America's infrastructure and public lands.
To help reach this goal, the bipartisan 21CSC Act (S.1403, H.R.2987) was introduced in Congress this past June. Among other members of Congress, the bill was introduced by several military veterans, including Sen. John McCain (R-AZ), Rep. Martha McSally (R-AZ), and Rep. Seth Moulton (D-MA). Secretary of the Interior Ryan Zinke, a former Navy SEAL, co-sponsored an earlier version of the 21CSC Act in 2016 when he served as a U.S. Representative for Montana. Outside of Congress, Stanley McChrystal, a retired four-star Army General, has also publically shown his support for the 21CSC and other civilian national service programs.
The 21CSC Act would help expand partnerships between federal agencies and Corps, increase and prioritize engagement of veterans in projects on public lands, and develop new partnerships for supporting veterans' success in transitioning to civilian careers.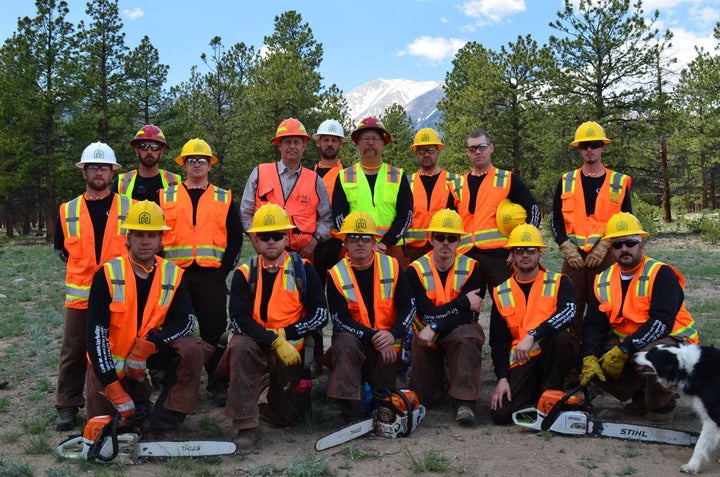 For an example of the kinds of partnerships the 21CSC Act would support, one can look to how the National Park Service partnered with the California Conservation Corps to engage 55 veterans over the past two years in projects including the restoration of the popular Backbone Trail at Santa Monica Mountains National Recreation Area, and the preservation of historic cabins at Channel Islands National Park.
Other examples of partnerships between Veterans Corps and federal agencies include Montana Conservation Corps' work with the U.S. Fish & Wildlife Service to engage more than 70 veterans in invasive species and fire fuel management projects at the National Bison Range and other Montana refuges. Or one can look at the collaborations between the VFC programs at Arizona Conservation Corps and Southwest Conservation Corps and several agencies, but primarily the U.S. Forest Service. Since 2009, these two Corps have engaged more than 360 veterans on fire fuel reduction projects at numerous national forests, such as San Juan, Tonto, and Lincoln.
Veterans Corps are a win-win-win: they improve public lands and communities; they help state, local and federal governments save money on disaster response and infrastructure-related projects; and, most importantly, they promote healing and help veterans leverage their skills and connect to the places they fought to protect. This November, we thank those who served in our armed forces, as well as those who continue to serve our country through Veterans Conservation Corps.
Related
Popular in the Community