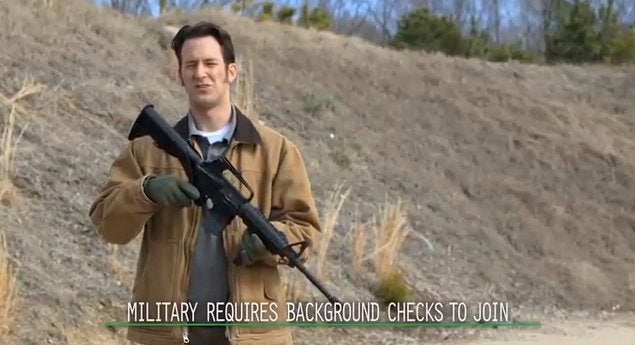 WASHINGTON -- A veterans group has a new ad making the case for universal background checks, arguing it doesn't make sense that members of the armed forces have to pass background checks to carry guns that civilians are allowed to purchase with no questions asked.
The ad by VoteVets.org, which is currently running on social media, calls on Sen. Jeff Flake (R-Ariz.) to support universal background checks for gun sales. The spot features Iraq War veteran and Purple Heart recipient Glenn Kunkel firing an AR-15 at a mannequin.
"I had to pass a background check to join the Marine Corps, before I could carry a weapon similar to this one in Iraq. Here at home, anyone can purchase this weapon, no questions asked," says Kunkel in the ad.
"I support the Second Amendment, but we've seen what can happen when these fall into the wrong hands," he adds, as a picture of a memorial for the Sandy Hook Elementary victims flashes onto the screen.
Kunkel then concludes, "I needed a background check to carry similar weapons in combat. We should require the same here at home. Call Senator Flake and tell him to support Universal Background Checks."
"I will start the process of bringing a bill to reduce gun violence to the Senate floor," Reid said in a statement. "This bill will include the provisions on background checks, school safety and gun trafficking reported by the Judiciary Committee. I hope negotiations will continue over the upcoming break to reach a bipartisan compromise on background checks, and I am hopeful that they will succeed. If a compromise is reached, I am open to including it in the base bill. But I want to be clear: in order to be effective, any bill that passes the Senate must include background checks."
VoteVets.org said in a statement that it may expand the ad to target other senators.
Universal background checks have strong public support. Surveys by Quinnipiac University, first released March 7, found that 88 percent of Americans believe those purchasing firearms at private sales and gun shows should undergo a background check. That level of support was only slightly lower at 85 percent among gun owners.
Before You Go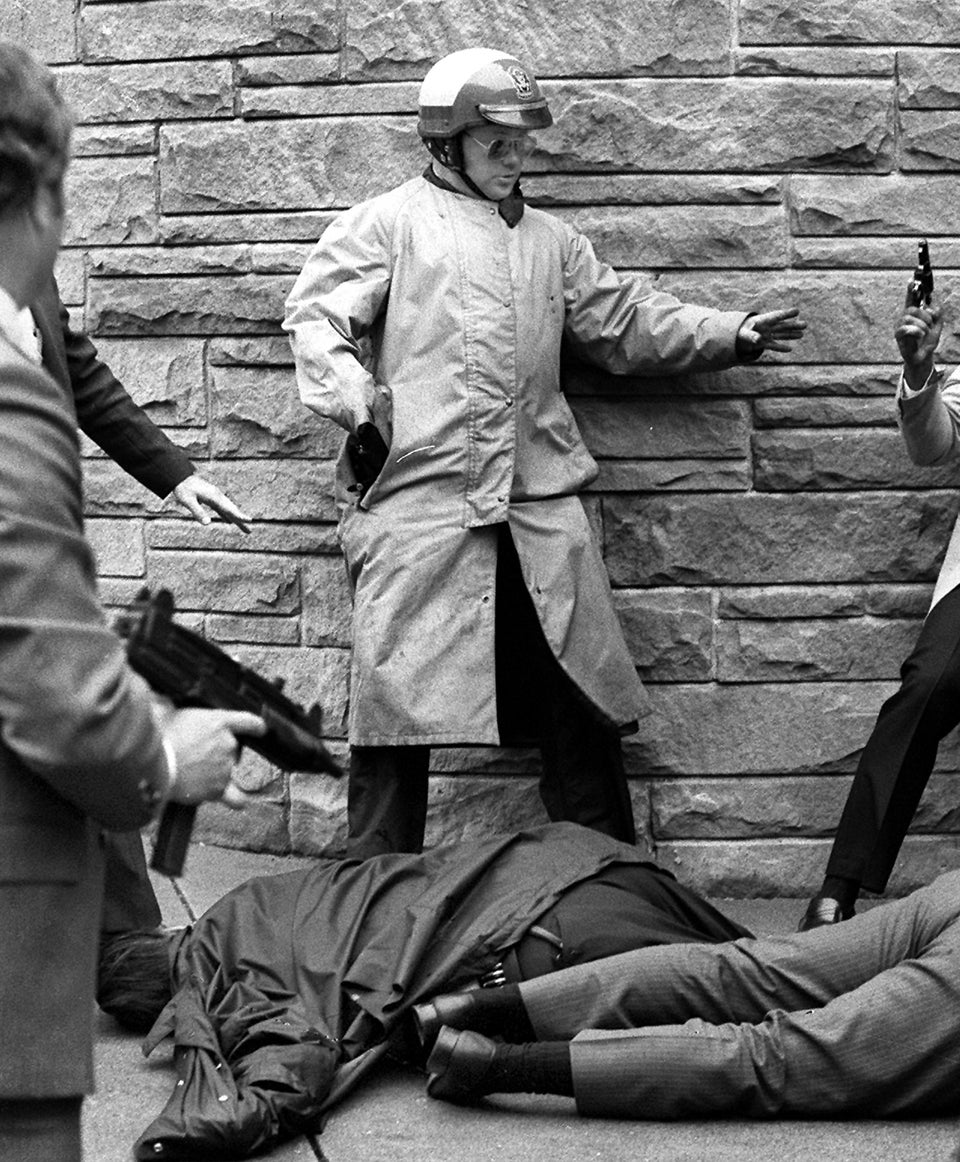 Pivotal Moments In The Federal Gun Control Debate
Popular in the Community