U.S. military veterans are taking up a new fight for the country ― against anti-immigrant hate.
As part of a new Twitter campaign from the Southern Poverty Law Center, veterans are sharing pro-immigrant video messages through the hashtag #VetsFightHate.
Some of their messages express general support for immigrants, while others respond to specific xenophobic tweets. For instance, in response to a Twitter user who wrote, "Learn English or go back to the country that speaks your language," a veteran participating in the campaign replied with a video message:
"Hello June, I'm a veteran of the Marine Corps," he says. "[Your tweet] is kind of saddening for me because it goes against everything that this country stands for. This country is all about inclusion."
The Southern Poverty Law Center is working with the marketing agency Grey New York to gather the messages. SPLC told HuffPost it's specifically asking veterans to participate because Americans tend to respect them and may be more receptive to what they have to say.
"Veterans are one of the most respected and honored groups of Americans, and they have an important voice in fighting back against those spreading hatred," SPLC spokeswoman Wendy Via told HuffPost in an email.
"As the fate of some immigrants is up in the air, we want this to become part of the larger conversation to get people to think twice before spreading hate or judging someone without knowing them," she said.
"We've had a change in the presidency, and I feel like based on [Trump's] rhetoric and policies, a lot of people are feeling emboldened to spout hate toward immigrants, or any minority for that matter," veteran Lawrence Villarroel told HuffPost. "This is saying, 'I, as a veteran, don't believe that what you're saying is right.'"
Born in Venezuela, Villarroel immigrated to the U.S. in seventh grade and joined the Air Force after high school.
"Growing up in Texas, I had a bit of an accent ― and I was told, 'You speak Mexican,' even though I'd never been to Mexico," he told HuffPost.
"I fought for this country so people can have freedom from persecution," he added.
Here's Villarroel's video message:
While the messages have all been posted through the Vets Fight Hate account so far, SPLC said it hopes the campaign will take off on its own, with veterans tweeting from their individual accounts.
"The ultimate objective is to start a dialogue where people will hear the message that this hate is unacceptable ― and [veterans] are standing up to say we don't believe in this," Villarroel told HuffPost.
"When others hear it, maybe that changes their mind because of their reverence for vets. And if they are a vet, I hope they feel empowered to speak up if they wouldn't have before."
To hear from more vets, check out Vets Fight Hate on Twitter and watch the videos below:
For HuffPost's #LoveTakesAction series, we're telling stories of how people are standing up to hate and supporting those most threatened. Know a story from your community? Send news tips to lovetips@huffingtonpost.com.
Related
Before You Go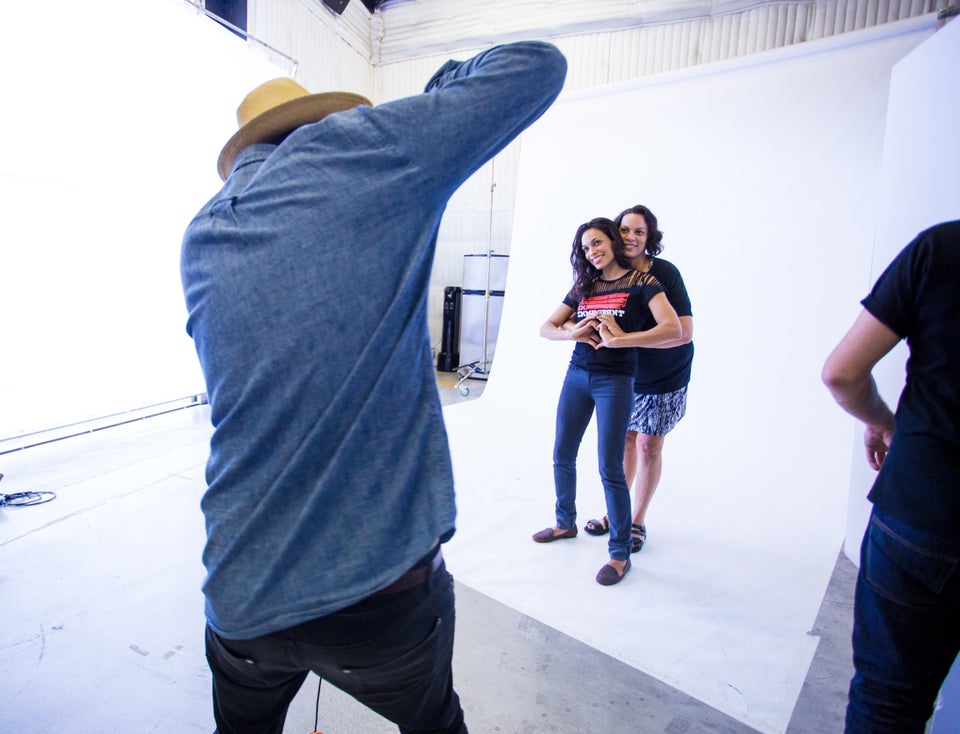 Celebrities Join The 'I Am An Immigrant' Campaign To Remind Americans Who Built This Country
Popular in the Community