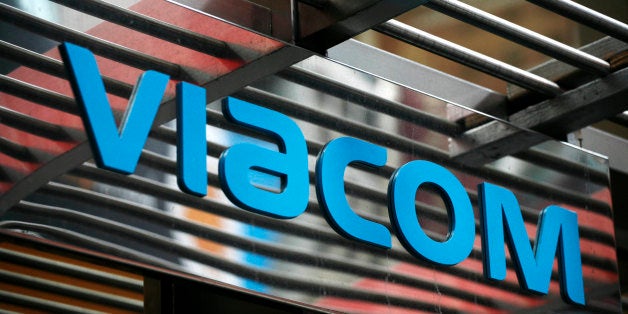 NEW YORK, March 12 (Reuters) - Viacom Inc agreed to pay $7.21 million to settle a class-action lawsuit by thousands of former interns who said the owner of Comedy Central, MTV and Nickelodeon did not pay them, despite their having done work similar to paid employees.
The settlement disclosed on Wednesday night in Manhattan federal court covers roughly 12,500 former interns, and requires court approval.
It is among the largest settlements by companies, including many in the media industry, that have been sued since 2013 by interns who claim they were not paid, or were paid less than minimum wage, in violation of federal and state labor laws.
Last year, Comcast Corp's NBCUniversal unit settled a similar case for $6.4 million, while magazine publisher Condé Nast reached a $5.85 million accord. Both settlements won preliminary court approval in December.
The Viacom accord covers interns who worked in New York from August 2007 to June 2013, and in California from September 2010 to June 2013.
Viacom agreed to pay interns who submit claims of $505 before taxes for each semester of work, up to a maximum payment of $1,010. The New York-based company denied wrongdoing.
The named plaintiffs are Casey Ojeda, who worked at MTV in New York, and Karina Reynaga, who worked in human resources in Santa Monica, California. Each would receive a $5,000 award under the settlement for serving as the named plaintiffs.
In a court filing, lawyers for the intern class called the payout "a significant recovery given the potential damages and the substantial risks if the case proceeds to trial."
The interns' law firms, Virginia & Ambinder and Leeds Brown Law, will seek fees of up to $900,000, inclusive of expenses, the filing shows.
Many of the intern lawsuits were filed after a pathbreaking June 2013 decision in which U.S. District Judge William Pauley in Manhattan said Twenty-First Century Fox Inc should have paid two interns who worked on the 2010 movie "Black Swan."
The case is Ojeda et al v. Viacom Inc et al, U.S. District Court, Southern District of New York, No. 13-05658. (Reporting by Jonathan Stempel in New York Editing by W Simon)

Popular in the Community