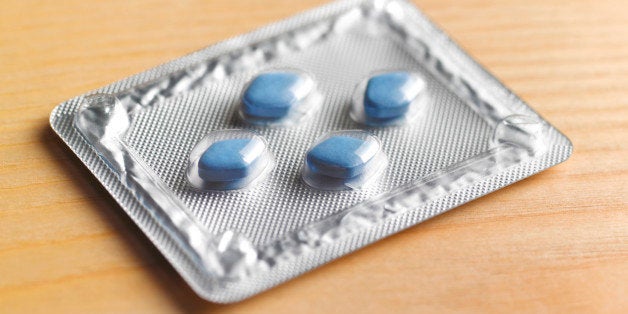 The active ingredients in the little blue pill could have another purpose: Providing relief for women affected by severe menstrual cramps, a small new study suggests.
Researchers from the Penn State College of Medicine found that when sildenafil citrate, more commonly known as Viagra, was applied vaginally to women plagued by severe menstrual cramps, they experienced pain relief compared with placebo.
Sildenafil citrate is currently used as a drug to treat erectile dysfunction in men.
"If future studies confirm these findings, sildenafil may become a treatment option for patients with PD [primary dysmenorrhea]," study researcher Richard Legro, a professor of obstetrics and gynecology and public health sciences at the university, said in a statement. Primary dysmenorrhea is the term for pelvic pain in healthy women before or during menstruation.
"Since PD is a condition that most women suffer from and seek treatment for at some points in their lives, the quest for new medication is justified," he added. Right now, non-steroidal anti-inflammatory drugs (NSAIDs), such as ibuprofen, are commonly taken to treat severe menstrual cramps.
The findings, published in the journal Human Reproduction, included 25 women ages 18 to 35 who had moderate or severe menstrual cramps, who were randomly assigned to either receive sildenafil or a placebo and then rate their pain from the cramps over a four-hour period.
The study participants who received the sildenafil reported less pain than those who received the placebo, with no side effects. However, researchers noted they are not yet sure how exactly the sildenafil may have worked to reduce the pain.
Menstrual cramps are caused when the uterus, which is itself a muscle, contracts and temporarily cuts off oxygen supply to the uterus muscle tissue, according to the Cleveland Clinic.