The importance of security and privacy in our messaging communication is more significant than it has ever been. We are regularly communicating, usually one or two sentences at a time casually, often sharing sensitive information with friends and family in a relaxed fashion, just hoping we don't become the victims of electronic theft. I still have to lecture some of my less tech-savvy friends when they send me their complete login information via email. While I understand the efficiency they are going for, we live in a time when it's just no longer acceptable not to have best practices around all our messages, even if it's just a quick seemingly harmless login username, or something real world like a gate code.
As time goes on, I would hope that even the largest messaging services will inherently become as secure as possible, but at present, many of them are not as secure as they should be. You should expect the following from your chat app providers.
Three things to look for to be sure your chat app is secure.
What do I mean when I say your chat app is secure? While there are much more technical threads on Quora and other discussion sites where you can find software engineers explaining the granular essences of messaging security, I feel it comes down to these three base parameters being met.
1. Is your message encrypted in transit?
When you send your message, is it sent in a form between your device and the receivers device that cannot be read anywhere other than your respective devices. It should only be able to be read once it's received by the person to whom it's addressed, not while it's in transit on the internet on the way.
2.Can you be sure sure that only you, and the person you are sending your messages to can open them?
Encryption in transit is great, but only truly secure if you know that someone with encryption keys can't grab your message before it gets to your intended recipient, open it, and take a peek. The main culprit I can think of here is a service provider wanting to analyze your messages to learn about your habits and personality. While this may not qualify as 'hacking,' I think it's safe to assume you don't want a service provider reading your messages, and like the idea of knowing that only the person you send your messages to can open them. I know I do.
3. Can you verify that the person you think you are chatting with is in fact who they say they are, and confirm that encryption is working between your devices?
For truly secure data, it's important to know that the person you think you are chatting with is in fact also running a secure device. Think of a spy movie scene where they switch to the secure line, and then say "Ok, we're secure, go ahead." You can and should do this with your communication as well if it's private. The best chat apps will provide functionality to do this, such as both devices showing the same code only if they are secure.
These three things combined, cover the bases that matter most to me. It means my messages are secure, and equally importantly, it means the chat app service I am using isn't using me as the information they can sell or access in the future.
For these reasons, I like to recommend Viber.
It's been around seven years, has complete end-to-end security, and a company culture that I appreciate. They have completely redone their app's infrastructure to make it genuinely secure, hitting the marks I mention above, but they also stand behind never selling or sharing their users' data. Unlike some of the massive Social Networks out there you probably use to chat, when you chat on Viber, you aren't becoming a commodity they are then selling ads on top of. They have achieved true widespread success without doing this to their users, and I think that is commendable. They're purpose, first and foremost, is to connect people freely and securely - and this is what a messaging app should do.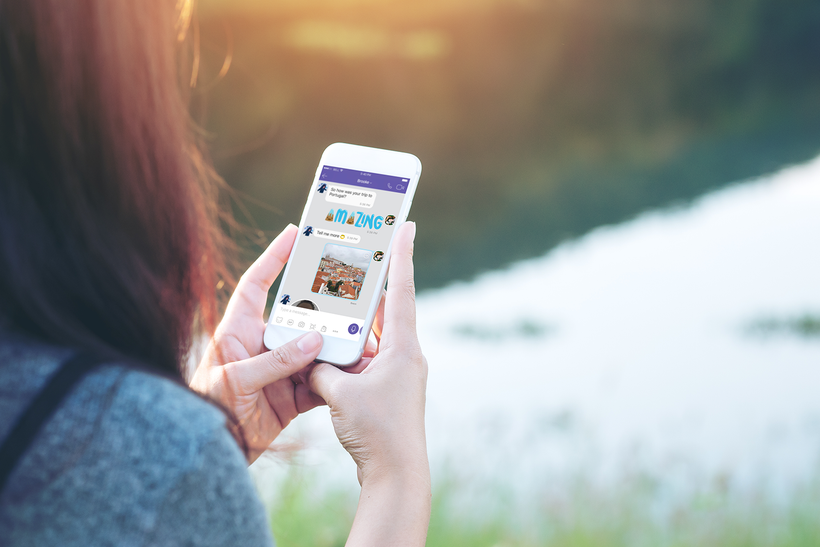 As one of the first messaging apps to introduce full end-to-end encryption in April 2016, privacy and security have been at the core of their value proposition to users. All communications are protected by default, meaning no one—not even Viber itself—has access to the content of calls or messages. That also means it doesn't target users by conversations, information or brands they are sharing. Safeguarding user information has always been their commitment.
In addition to chat, you can shop directly in the app, also with true privacy and security. The shopping functions in Viber allow users to search for and share products from stores in the app. While transactions occur outside of Viber, on an online store's website, and product/shopping data you searched for or shared within the app is completely private. This means no targeted advertising being done on top of your shopping behavior, which is great.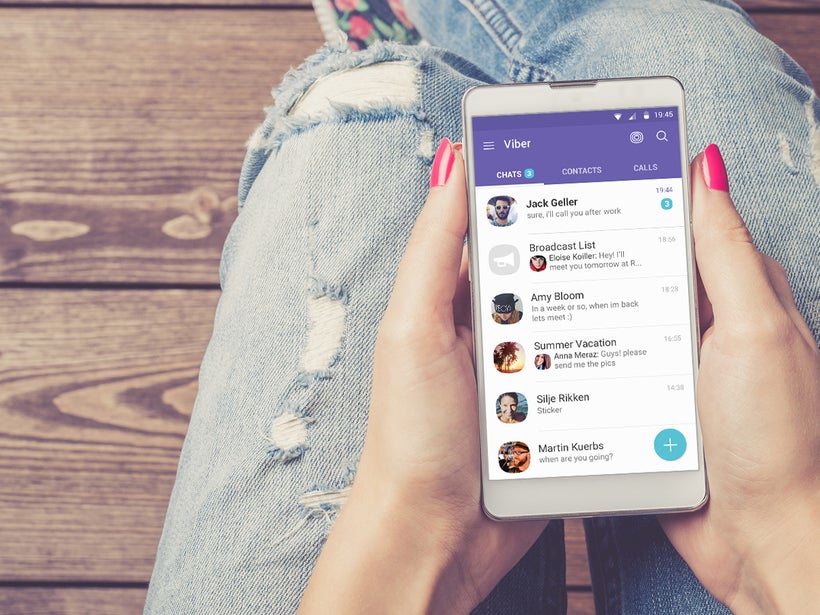 I was able to speak with their CEO Djamel Agaoua about this.
"We take privacy very seriously. That's why all the messages and calls on Viber are protected by end-to-end encryption, which means we cannot read users' messages on our platform. The only places the encryption keys are found are the devices (phones, tablets or desktop) of the people participating in the conversation. In consequence, we couldn't use the content of a conversation for targeting of any kind. The files on our servers are fully encrypted and we don't have the keys - they are only located on the devices of the users."
"In the past seven years, Viber has seen staggering growth. This year our user base increased by 20 percent and our revenue doubled. During this time, we've gained the trust and loyalty of our users, while meeting the challenge of monetizing. This has given us the ability to drive our innovation efforts forward while taking the privacy and security of our users seriously. Next year we will introduce features that will increase speed and convenience for group and 1-1 communication. Looking forward, our objective remains to be the first app our users open when they wake up, where they can communicate openly without tradeoffs to their security and privacy."
As you can see, they take this seriously, and you should too. I welcome any questions or comments around secure messaging, and encourage you to share this advice with those you chat with as well. I hope that this article helped you understand some of the essential elements of messaging security.
P.S. Now is a good time to Join Viber, as they giving away $7 million worth of gifts on its platform to celebrate their 7th birthday!
Users that subscribe to the app's official chatbot on the platform will be eligible to receive a variety of gifts at random, ranging from $0.50 to $3 Viber Out credit or any one of five best-selling sticker packs for free. They can then invite their friends and family to subscribe and collect their gifts from the chatbot. The chatbot can be accessed via this link.
REAL LIFE. REAL NEWS. REAL VOICES.
Help us tell more of the stories that matter from voices that too often remain unheard.
This post was published on the now-closed HuffPost Contributor platform. Contributors control their own work and posted freely to our site. If you need to flag this entry as abusive,
send us an email
.