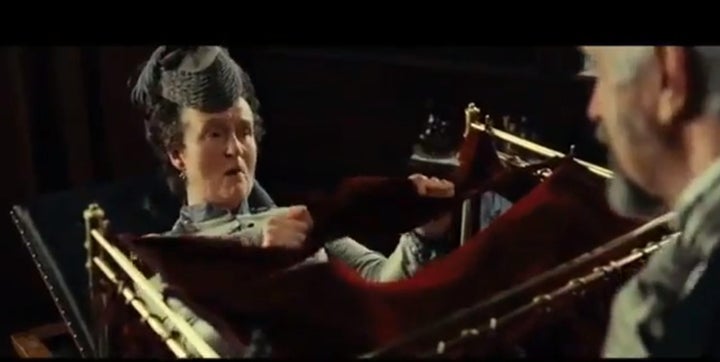 Once upon a time, vibrators were the wares of seedy shops with a minimum age required for entry. Soon, they will be coming to the silver screen. "Hysteria," a film about the man who invented vibrators back in the 1880s, premieres in theaters on January 1, 2012. The movie was all the buzz at The Toronto Film Festival, where one of its stars, Maggie Gyllenhaal, said she hoped the film will diminish some of the "taboos" around the device: "It's about vibrators and women's orgasms, and I don't think people really do talk about it very much, and I do think it does still make us flushed and uncomfortable," Gyllenhaal told Reuters.
But do vibrators really make us all that uncomfortable? To test that claim, just take a trip to your local drugstore, where you can now pick up your own "personal massager" while you wait for your prescription.
Products aimed at augmenting sexual pleasure are losing their stigma, the New York Times reports. Leading condom companies are now expanding their lines to include products that offer pleasure as well as prevention -- and mainstream retailers are eager to be a part of the action.
Now, as an alternative to high-end vibrators like the Rabbit and the Lelo Gigi, America's leading condom companies are manufacturing personal pleasure devices that cost a fraction of the price. Trojan has the Tri-Phoria ($39.99), Lifestyles launched A:Muse Personal Pleasure Massager ($19.99) and Durex is banking on the appeal of "Allure" ($19.99). The Huffington Post found all three products for sale online at Walgreens and CVS Pharmacies.
Alan Cheung, senior brand manager for Durex, told the Times in April of 2011 that sales of the company's vibrating products are up 60 percent over the last six months, compared with the same period last year. "Consumers are definitely not shy about this kind of purchase in the retail environment," he said.
And data suggest it may not be just women buying these vibrators. A 2009 survey of vibrator use conducted by Indiana University and funded by Church and Dwight Co. Inc., found that 45 percent of men owned up to using a vibrator, with most heterosexual men saying they used it during foreplay or intercourse with a female partner. About 17 percent of men said they used a vibrator for solo masturbation. Overall, the survey found that half of all Americans use vibrators.
Here's a commercial for the Trojan Tri-Phoria.
Popular in the Community