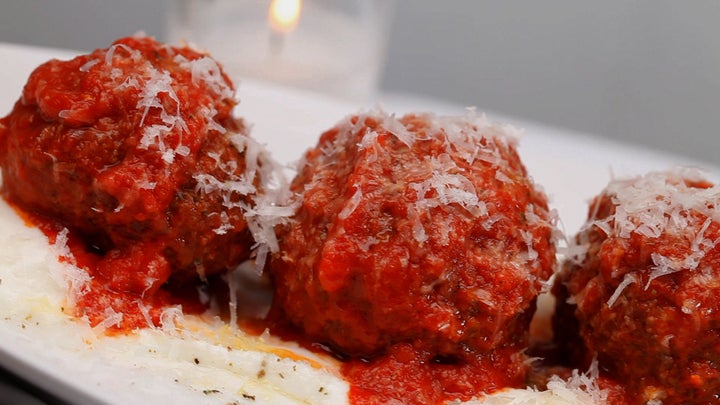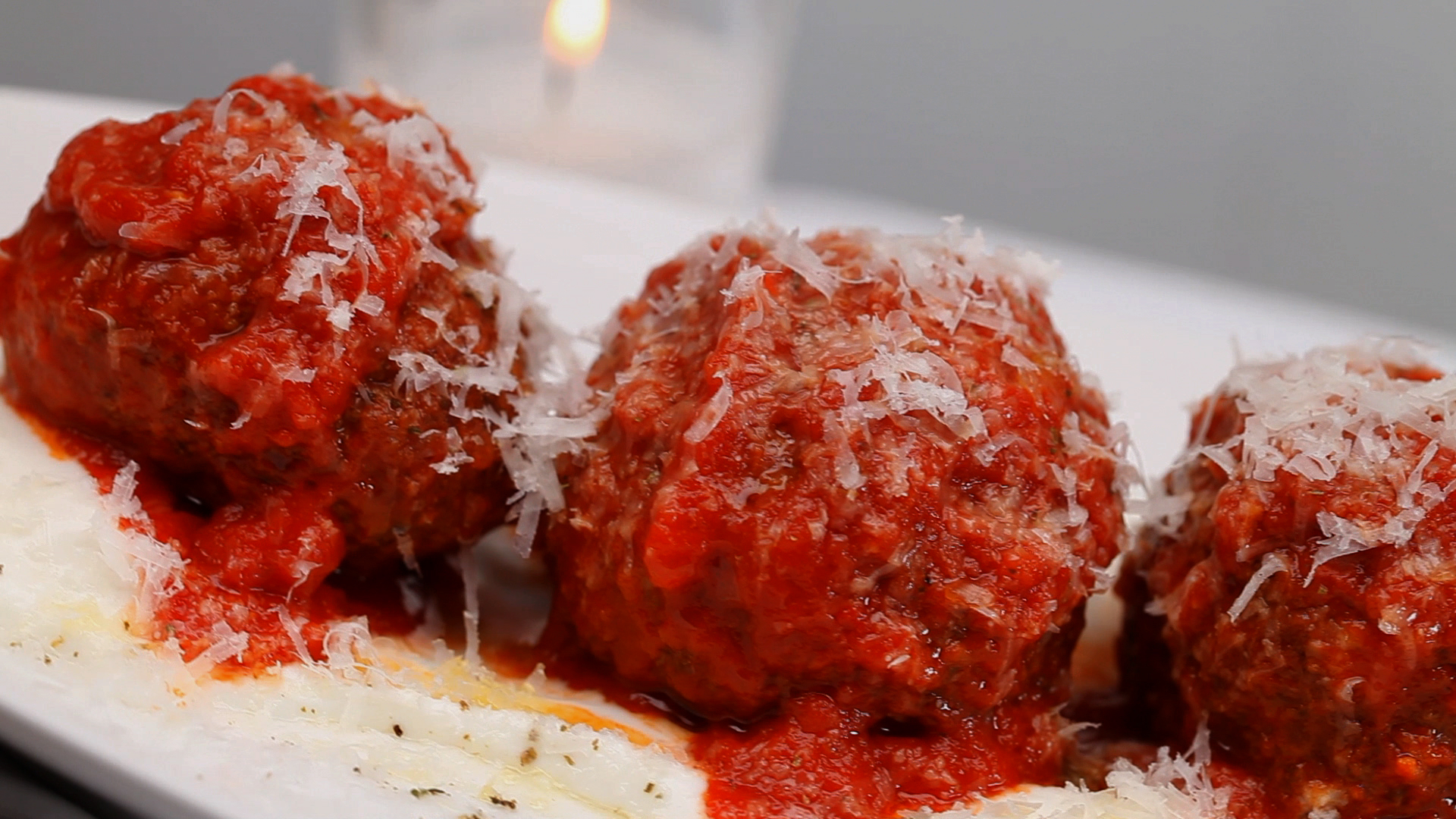 We've got a new foodie term for you: "high-def cooking." For Vic Casanova, chef at Gusto in Los Angeles, it means highlighting two or three specific ingredients through technique. That "sharpening" of flavors and focus on the whole experience of eating gives his food the sense of having a high resolution.
It's the perfect approach to something as seemingly simple as a meatball, which requires exact execution. Vic's classic Italian meatballs with sauce are guaranteed "flavor bombs," and he has a few tips for making them really stand out. First, put away the beef -- these meatballs are made with pork shoulder, which, as an added bonus, is a much more affordable choice than beef.
For seasoning, he keeps it simple, using fennel, oregano, peperoncino and salt, but recommends taking a baker's approach by first sifting all of the dry ingredients together with extra-crunchy panko breadcrumbs. In the same vein, he uses an electric mixer to slowly add the cheese, in this case sheep's milk ricotta, and two eggs to the meat mix.
As anyone who's made a meatball knows, the difference between an unfortunately rock hard failure and one that is perfectly fluffy are those extra seconds taken to knead the meat mixture. Casanova knows the texture he's looking for but also recognizes the moisture level, as determined by whether the meat has taken on a gloss or sheen.
Now ready for the pan, Casanova has a neat little trick for getting them in safely -- coat a spoon with some olive oil and place them carefully in the heated oil. Then he works to ensure the meatballs are cooked evenly by basting them with the cooking oil and constantly agitating them in the pan. But they're not done yet! Watch the video below to see how he finishes the meatballs in a simple tomato sauce.
Popular in the Community