 One sad statistic that keeps making the news recently is how many World War II veterans leave us each year... and each day.

In previous writings on this subject estimates were that these men and women were dying at a rate of 1,000 every day.
Subsequently, the figure quoted was 800 each day. The most recent statistics provided by the Veterans Administration (VA) tell us that an estimated 642 World War II veterans pass away each and every day.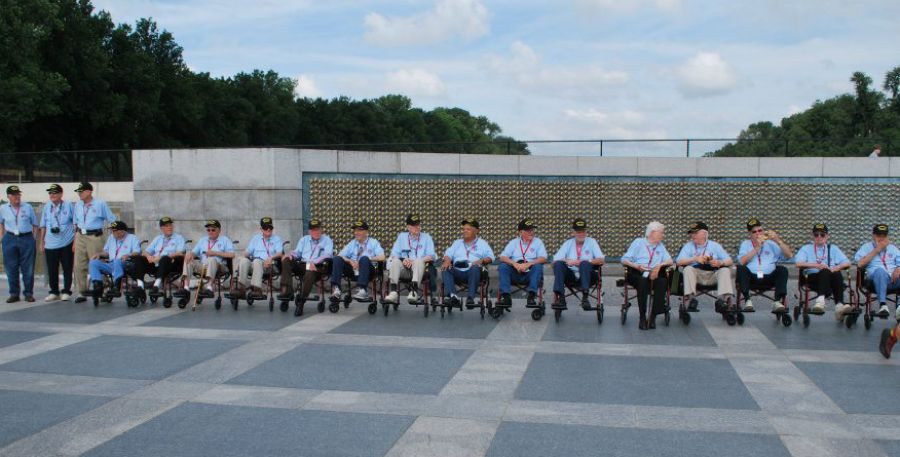 While the declining numbers appear assuaging, one must keep in mind that every year, every day, there are fewer of these veterans still with us. The latest VA estimate puts that number at 1.4 million -- out of more than 16 million men and women who served in our armed forces during World War II.
Why are these statistics significant?
First, because we must never stop honoring the service and sacrifice rendered by these members of the Greatest Generation who are still with us -- even when there is only one of these heroes still with us.
Second, because there is so very little time left to show these men and women -- most of them now in their 90s -- our love and appreciation.
The World War II Memorial, which our nation dedicated in 2004 in Washington, D.C. in honor of the 16 million who served and the more than 400,000 who died, is a token of such appreciation.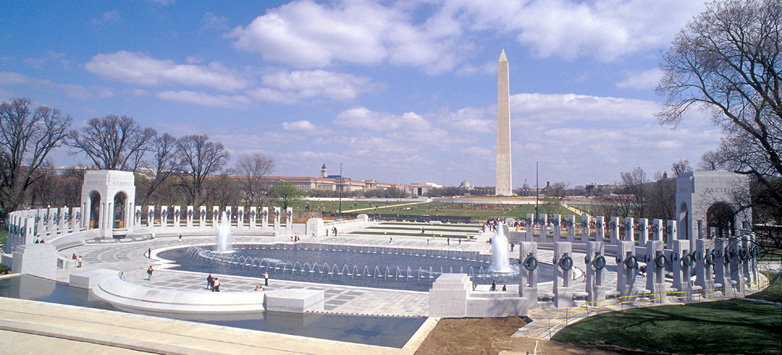 Would it not be fantastic if the veterans in whose honor the magnificent monument was built could visit it?
It so happens that, in 2005, Earle Morse, a retired Air Force officer, private pilot and a physician assistant, wanted to give some of these World War II veterans, many of them in their 80s then, the opportunity to visit their memorial.
What started out in the spring of 2005 as an "airlift" of six small airplanes, organized by Morse and flown by volunteer pilots and aircraft owners, carrying 12 delighted veterans from Springfield, Ohio, to Manassas, Va., just outside of Washington, D.C. -- the first "Honor Flights" -- has now grown into a nationwide "Honor Flight Network."
Its mission: To do whatever it takes to fulfill the dreams of our World War II veterans to visit their memorial absolutely free.
Since America felt it was important to build a memorial to the service and the ultimate sacrifice of her veterans, the Honor Flight Network believes it's equally important that they actually get to visit and experience THEIR memorial.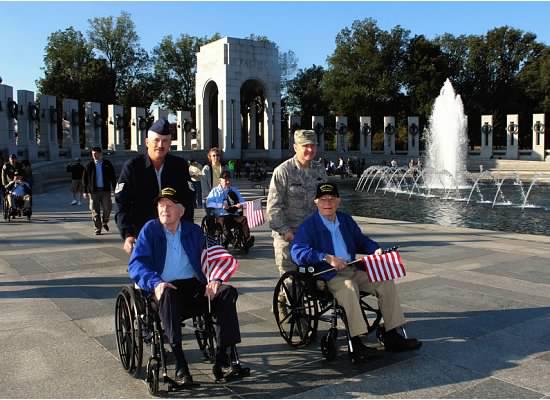 World War II Veterans at the World War II memorial during the second Austin Honor Flight (Photo by Tina Lee, Honor Flight Austin)

Honor Flight Network is fulfilling those commitments in every respect. As of the end of 2012, Honor Flight Network had transported more than 98,500 World War II veterans to Washington, D.C. to see their memorial, operating out of 121 hubs in 41 states. Very aware of the aforementioned "statistics," Honor Flight's current focus remains on World War II veterans and those veterans from any war who have a terminal illness. However, this wonderful organization intends to also pay tribute to America's other heroes who served during the Korean and Vietnam Wars, followed by veterans of more current wars.
One of the newest of Honor Flight Network's "hubs" is Honor Flight Austin (Texas). It made its maiden flight, with a party of 25 local area veterans and with tickets provided by Southwest Airlines, in June of last year and has been going full blast since then.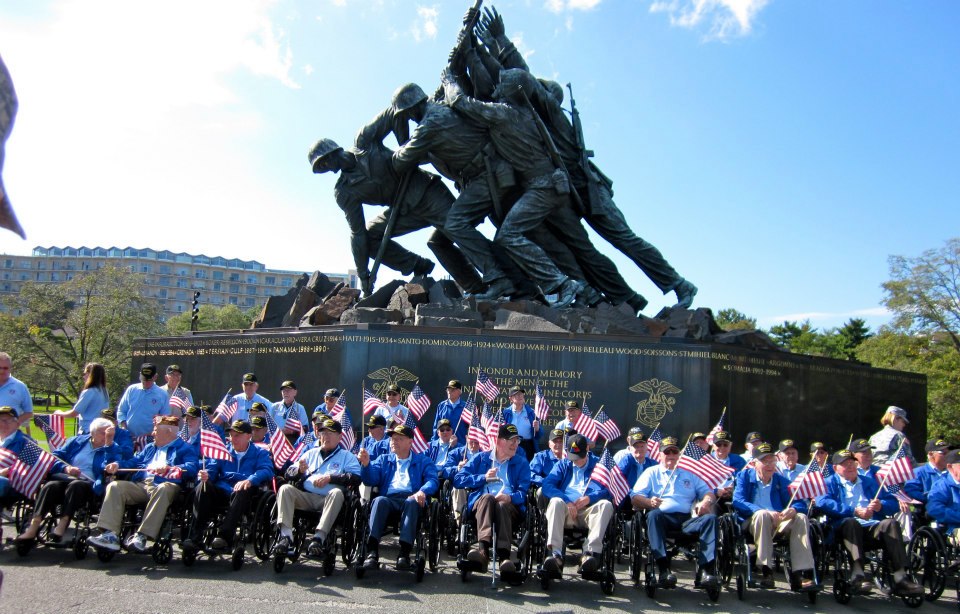 Austin World War II Veterans at the Iwo Jima Memorial during the second Austin Honor Flight. (Photo by Tina Lee, Honor Flight Austin)
Austinite John Tschirhart, a 93-year-old decorated World War II B-17 bombardier with 35 bombing missions over Nazi-occupied Europe under his belt, hopeless romantic, aspiring movie producer and good friend will be on the next Honor Flight out of Austin on April 26, the "Vic Mathias Honor Flight." *
Along with one female veteran and 32 other male veterans, Tschirhart will travel absolutely free to our nation's capital, where Honor Flight will treat the veterans like celebrities and like the heroes they are.
One of the features of this trip -- and a delightful surprise to the veterans -- will be the holding of a traditional "mail call."
Letters and cards written by family and friends to the veterans on the occasion of their trip will be handed out to them during mail call on the return flight.
Those who have read about this amazing veteran, John Tschirhart, may want to write him a short note or perhaps write a note to all the veterans on Honor Flight "Vic Mathias."
I cannot think of a more fitting ending to an already fabulous trip than a "ton" of notes and letters from Americans who may have never met these veterans in person but who certainly want to be on the flight in spirit to thank these members of the Greatest Generation for what they did for our country more than 60 years ago.

The Honor Flight Organization says:
The length is not important -- it's the content that counts. We are asking for normal sized cards and letters only.

We must receive your letters by April 21, 2013
Please address your letters as follows:
HFA Veteran John Tschirhart -- or to: All Veterans on Honor Flight "Vic Mathias."
815 - A Brazos Street
UPS Box 498
Austin, TX 78701-2514

Finally, learn more about the Honor Flight Network and Honor Flight Austin and support them in their quest to make the dream of our World War II veterans come true.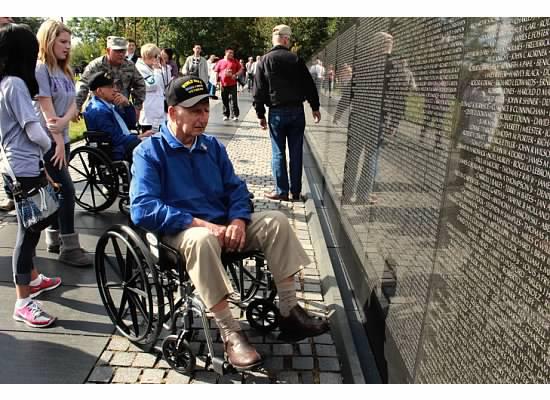 World War II Veterans at the Vietnam War Memorial in Washington D.C. during the second Austin Honor Flight (Photo by Tina Lee, Honor Flight Austin).
* Mr. Vic Mathias, a prominent leader in Austin, was instrumental in helping Honor Flight Austin secure enough funding to make the Inaugural flight in June 2012, in which he participated. Mr. Mathias passed away on January 14, 2013.

Lead image: Austin, Texas area World War II Veterans hosted by Honor Flight Austin at the World War II Memorial. Courtesy Honor Flight Austin

Related
Popular in the Community