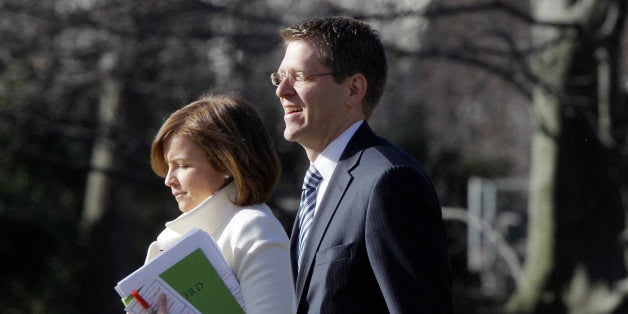 Vice Media has hired former Deputy Chief of Staff and assistant to the president Alyssa Mastromonaco as its new chief operating officer, the company announced in a press release.
The woman once behind the White House's management, administrative and strategic operations will now oversee the New York-based company's operations across all platforms as Vice begins to expand globally. Mastromonaco, who began working for Obama in 2005 and became one of the most-trusted and longest-serving White House aides before leaving earlier this year, will also be the driving force behind pushing Vice's many channels, partnerships and ventures abroad.
In October, Vice announced that it would soon launch several new editions of Vice News in seven countries -- Germany, Brazil, Spain, Australia, Italy, Mexico and France. Vice has also announced plans to spread its story-telling efforts across every platform, including, TV, mobile and film, using mediums such as video, documentaries, and social media tools like Vine and Instagram.
Vice co-founder and CEO Shane Smith said that while taking on the media company during such a transformational time would be a "nightmare" for most, he foresees it being much more manageable for Mastromonaco given her history.
"The only thing in this world crazier and more freaky than VICE right now is the U.S. Government," Smith said in a statement. "I believe that there is no one out there better or more uniquely suited in their skill set of managing chaos than Alyssa."
Mastromonaco will succeed current COO Richard Waterlow as he moves to London to become president of Vice International, the company added.
"When presented with the opportunity to join VICE, I didn't hesitate in accepting," Mastromonaco said in a statement. "I have always been drawn to an organization made up of people who know exactly what they stand for, where they're going, and how they want to get there. Even as VICE continues to flourish and grow, they've remained true to their mission: telling important, compelling stories in a way others don't, in a visceral way. Behind VICE is an eclectic cast of some of the sharpest and most creative minds in media, and I'm thrilled to be joining the ranks, albeit a little less young than most."
Calling all HuffPost superfans!
Sign up for membership to become a founding member and help shape HuffPost's next chapter