In a cease-and-desist letter sent to the band, a copy of which was obtained by The Huffington Post, the media behemoth says the three-piece rock outfit's name and logo both sound and look too similar to Vice's own name and logo.
The band, the letter argues, is "infringing on the exclusive rights held by Vice Media in the VICE® Mark" and is "likely to confuse consumers as to the source of services offered under [ViceVersa's] mark, and wrongly implies that Vice Media sponsors, endorses or is otherwise affiliated with [ViceVersa]."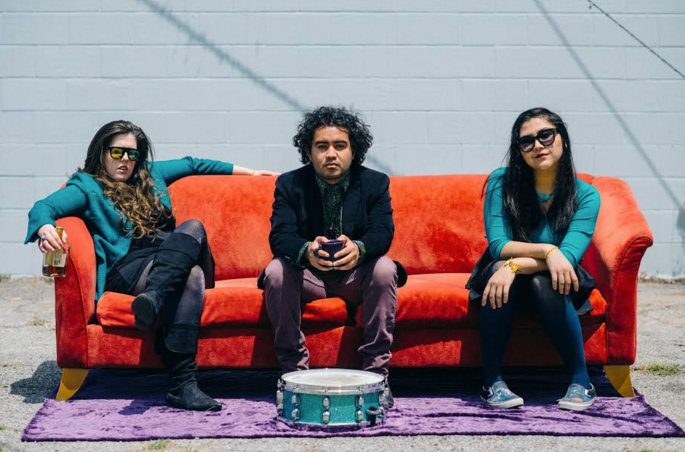 The December cease-and-desist came a month after the United States Patent and Trademark Office gave provisional approval to an application by Christopher Morales, the band's guitarist, to trademark "ViceVersa."
In the letter, Vice accuses Morales, who goes by the stage name Zeke Zeledon, of "unauthorized use of Vice Media's intellectual property." Vice argues the band's trademark application is "clearly for Mr. Morales' commercial profit and gain, to the great detriment of Vice Media."
The letter goes on to make a series of demands: The band must immediately halt usage of the name "ViceVersa"; take down its website and social media pages; and stop the sale of band merchandise bearing the ViceVersa name. The letter also says the band must produce documentation of revenue earned since it formed in 2012.
If those demands aren't met, the letter says, Morales could face "claims for injunctive relief and monetary damages."
But Morales says it never occurred to him or his bandmates -- drummer Ariel Fredrickson and bassist Sarah Corza -- that they were infringing on Vice's trademarked name and logo. In a statement, ViceVersa said it "has never claimed to be affiliated or supported by Vice Media. A name change and complete brand makeover could potentially set the band back thousands of dollars and gravely harm their growing fan base and social media presence."
The band also released a video in which they compare their logo to Vice's:
Asked Friday if fans ever thought ViceVersa was affiliated with Vice Media, Morales replied, "Absolutely not!"
Harry Finkel, ViceVersa's attorney, says these kind of cease-and-desist letters are common. "You have a big company that is overzealous in protecting its mark," he said.
Finkel says he wrote a letter back to Vice offering to change some of the language in Morales' trademark application, so that it was clear that the band "would not be doing anything with TV shows or magazine publishing or publishing in general" that could be seen as encroaching on Vice's territory. He says he never heard back from the company.
Instead, Vice in March filed a letter of opposition to the Trademark Trial and Appeal Board, asking that ViceVersa's trademark application be denied.
Finkel said he thinks legal precedent will ultimately work in his client's favor. Companies, he said, "can't protect commonly used words or phrases like 'vice,' when used inside of another word or phrase that is unique." It's especially true in this case, he said, because the word "vice-versa" has "little to do with Vice itself."
"There is clear legal precedent they're ignoring by moving ahead with the opposition," Finkel said.
Reached for comment, A Vice spokesperson said that ViceVersa's trademark application "overlaps with the scope of our already existing federal trademark. This is a standard, cut-and-dry trademark matter and we are not involved in litigation with this band."
Vice's opposition to ViceVersa marks another instance in which Vice -- which started in the early '90s as a small punk zine -- has upset those in the indie rock community.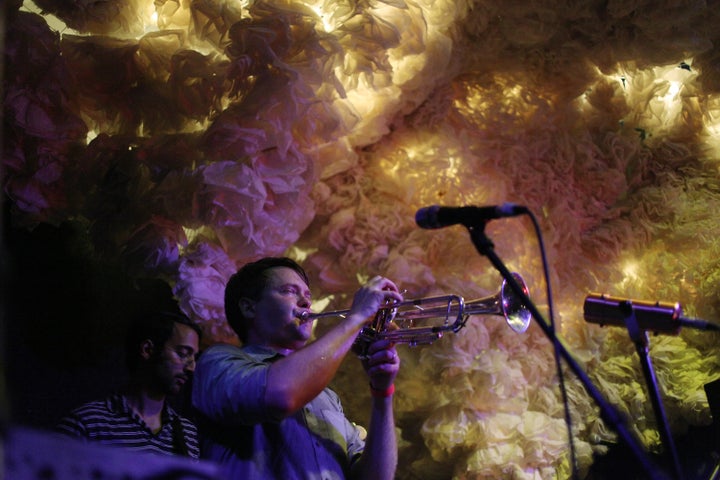 Morales said Friday that his band, which can barely pay the rent as it is, has very recently started to gain some traction. Their recent release, Da EP Vol 2, was voted #1 EP for LA Record Magazine's "Best of 2015 Reader & Contributor Poll."
Having to change the band's name, he said, could mess everything up.
"This is our life and dream," Morales said. "All we want to do is rock out."
CLARIFICATION: This article has been edited to make clear that ViceVersa attorney Harry Finkel was referring to words like "vice," not "vice versa," when he said companies can't protect commonly used words or phrases "when used inside of another word or phrase that is unique."
Popular in the Community