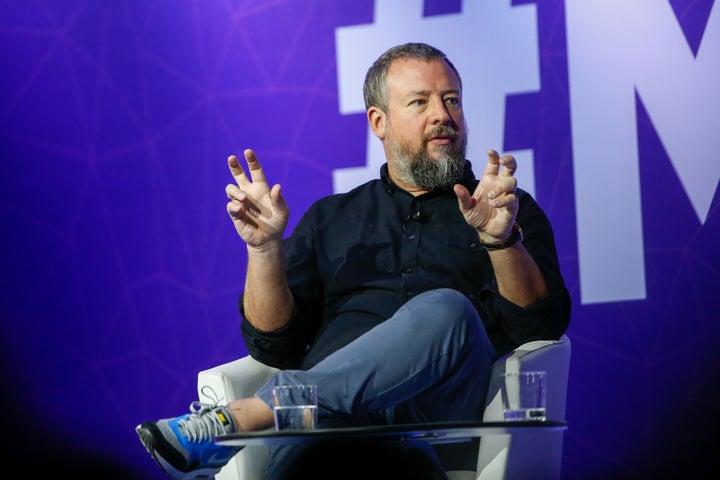 The news comes on the heels of the media company suspending Jason Mojicam, the head of Vice's documentary film unit, days after the Daily Beast published an article detailing the company's relaxed attitude toward workplace sexual harassment claims.
Employees working at the New York-based company have described an increasingly tense work environment, especially after Vice Media CEO Shane Smith delivered a company-wide "State of the Union" address that failed to mention the Daily Beast report and the suspension that occurred mere hours earlier.
In addition to the Daily Beast coverage, The New York Times reportedly has been working on a story about sexual harassment allegations at Vice Media. HuffPost's Ashley Feinberg spoke with seven current Vice employees who described frustrations with management boiling over as the company tried to preempt an exposé that's expected to include allegations that are worse than anything previously reported.
In a memo obtained by CNN on Thursday, Vice's global head of human resources, Susan Tohyama, wrote that the conduct of the fired employees "ranged from verbal to sexual harassment to other behavior that is inconsistent with our policies, our values, and the way in which we believe colleagues should work together." She also included "an easy-to-follow roadmap" for employees wanting to file official complaints.
Tohyama added that she would not share specifics regarding the complaints or the discipline taken so she could protect a process that would ensure employees felt safe about bringing forth allegations. 
"I want to say again how important it is that you report any inappropriate conduct that you've experienced or witnessed," Tohyama wrote in her memo. "Working together we can move forward to ensure this is an inclusive, fair, safe, creative and fun place to be."
Calling all HuffPost superfans!
Sign up for membership to become a founding member and help shape HuffPost's next chapter
BEFORE YOU GO