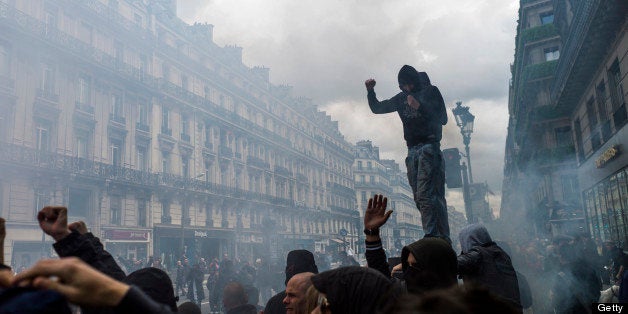 A couple of weeks ago, I interviewed someone from the Malaysian neo-Nazi scene. The whole concept of Malay neo-Nazis was confusing, because a pretty dominant part of the Nazi shtick was hating anyone who wasn't white, and people from Malaysia normally aren't white. However, it turned out that the notoriously strict Nazi ideology wasn't too much of an issue in this case, and that the Malay Nazis could carry on sieg-heiling and wearing swastikas despite the fact they aren't Aryan because they really hate immigrants, or something.
Another group of neo-Nazis not bothering to adhere to Hitler's guidelines on who to hate are those involved in the Russian gay neo-Nazi skinhead movement. As you might recall from being within spitting distance of any history textbook ever, the Führer and his Third Reich buddies weren't too keen on either Russians or homosexuals—an estimated 100,000 of the latter were arrested between 1933 and 1945, with 5,000 to 15,000 eventually being sent to perish in concentration camps.
REAL LIFE. REAL NEWS. REAL VOICES.
Help us tell more of the stories that matter from voices that too often remain unheard.