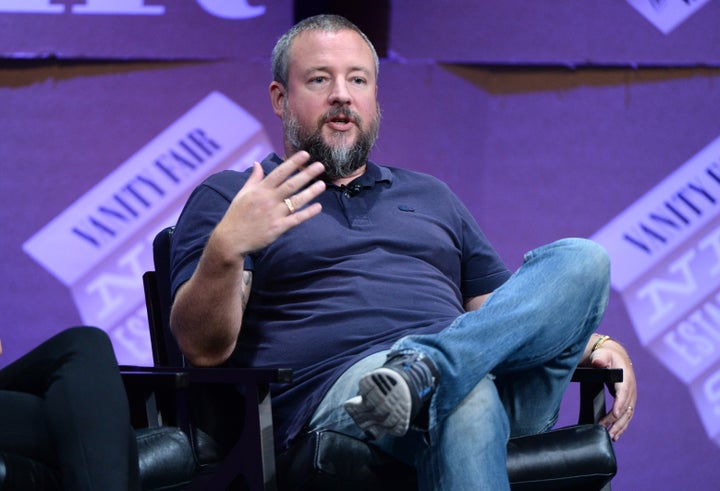 NEW YORK -- Vice and A+E Networks announced Tuesday the creation of Viceland, a 24-hour cable channel set to debut next year.
Viceland will replace H2, which is owned by A+E Networks -- a joint partnership between The Walt Disney Company and Hearst Corporation -- and will be distributed to approximately 70 million homes, according to a news release.
Spike Jonze, a film director and longtime Vice collaborator, is slated to oversee Viceland's development and said Tuesday the forthcoming channel should be more than a "collection of shows."
"Our mission with the channel is not that different from what our mission is as a company: it's us trying to understand the world we live in by producing pieces about things we're curious about, or confused about, or that we think are funny," Jonze said. "And if it doesn't have a strong point of view then it shouldn't be on this channel."
Vice, a digital media and youth marketing juggernaut, already produces documentaries, an HBO show and several video series across its digital networks. Its culture and lifestyle programming, rather than its coverage of news and world affairs, will be the focus of Viceland. For example, the primetime line-up is scheduled to include shows like "Gaycation" with actress Ellen Page, "Huang's World" with chef Eddie Huang, a music show called "Noisey" and "Vice World of Sports." All content will be "developed and produced entirely in-house," according to the release.
The takeover of a cable TV channel may seem retro for Vice, which targets a millennial audience and prides itself on being a media disrupter. But the company has long sought to have a TV channel, and negotiations with A+E Networks stretch back to the spring. Earlier talks with Time Warner about taking over HLN ended partly over issues of editorial control.
The move also keeps in line with an emerging trend of TV and video expansion among digital-focused media outlets, including BuzzFeed and The Huffington Post. Although the TV industry remains in flux, its advertising revenue is still significantly higher than that of online publishing.
Vice co-founder and CEO Shane Smith told CNBC in October that the company plans to launch a dozen networks in Europe and said TV provides another platform to sell to advertisers, along with online and mobile. He also suggested revenue from TV could be used to grow Vice's mobile business, which is more difficult to monetize.
Smith said Tuesday that the channel "is the next step in the evolution of our brand and the first step in our global roll-out of networks around the world."
"First: It allows us to be truly platform agnostic and enable our audience to view our content wherever they want," he said in a statement. "Second: It represents a continued growth in our content quality and raises the ceiling even higher for our brilliant teams to attack stories from long form features to multi-episode series and even short form interstitials that will challenge the accepted norms of current TV viewing. Third: We will test new and innovative monetization strategies placing Viceland at the pointy tip of the spear of the rapidly changing terrain of TV advertising."
The Wall Street Journal reported Tuesday that Vice would receive roughly $200 million from Disney and transfer about 7 percent of its equity to A+E as part of the deal -- meaning Vice will own half of the new channel. A+E agreed last year to buy 10 percent of Vice for $250 million, a deal that valued the company at $2.5 billion.
Smith said last month that Vice is valued around $5 billion and has been in acquisition talks, but also mentioned the company is considering going public.
Popular in the Community