"Vice News Tonight" correspondent Elle Reeve spoke with CNN's Anderson Cooper Wednesday night about her headline-making reporting from the white supremacist and neo-Nazi rally in Charlottesville, Virginia, over the weekend.
Reeve's coverage quickly went viral after it aired Sunday night, following a weekend of violence in which one person was killed, at least 19 others were injured, and two state troopers died in a crash of their helicopter.
Cooper asked Reeve if President Donald Trump's characterization of the protesters was accurate. On Tuesday, the president said that there were "very fine people, on both sides" demonstrating in Charlottesville, and that some people were there to protest the removal of a statute of Confederate Gen. Robert E. Lee.
"No," Reeve answered. "Everyone who was there knew what they were doing. They were shouting 'Jews will not replace us.' It was very well coordinated. They had an order to the chants. There was no mistaking. There's no innocent person wandering up and accidentally getting involved in this."
Reeve's 22-minute documentary was heralded as required watching for Americans in 2017 by multiple news organizations, including HuffPost. Reeve focused her coverage on white nationalist leader Christopher Cantwell, and followed events from Friday night's march to Sunday's vigils.
Reeve also said she felt in danger while in Charlottesville.
"They called me 'lügenpresse' ― that's a Nazi term for 'lying press.' They said really misogynistic things to me," Reeve said. "Additionally, it was just a thousand angry, foolish men with many, many guns."
Watch the entire exchange in the video below.
America does not do a good job of tracking incidents of hate and bias. We need your help to create a database of such incidents across the country, so we all know what's going on. Tell us your story.
CLARIFICATION: The headline of this article was updated to clarify that Reeve confirmed there were no "very fine people" among the group of white supremacists and neo-Nazis rallying in Charlottesville.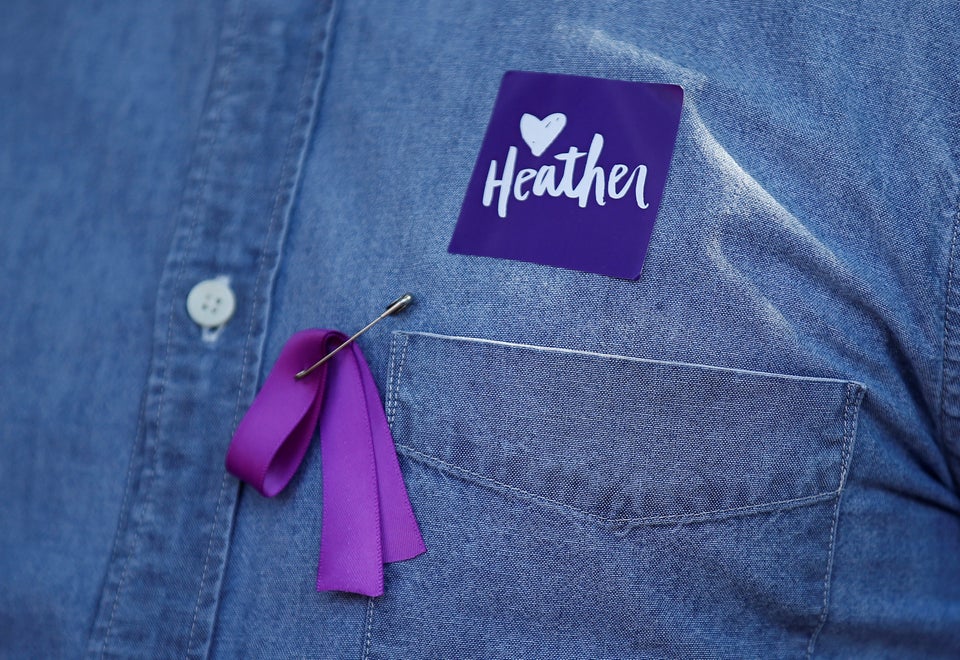 Memorial Held For Charlottesville Victim Heather Heyer