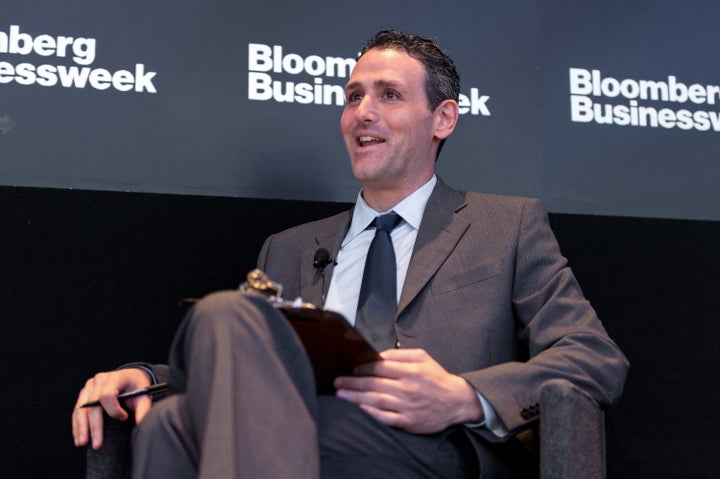 NEW YORK -- Vice News announced several new hires on Wednesday as the company staffs up for a forthcoming nightly HBO show and continues reorganizing under executive vice president of news Josh Tyrangiel.
Nellie Bowles, who covers Silicon Valley for The Guardian, is joining the media company as a tech correspondent and will head up a new San Francisco bureau.
In addition, Vice News has hired Entertainment Weekly's Melissa Maerz as senior producer for culture; The Washington Post's Robert Ferdman as an economics correspondent; and Craig Thomson, most recently of now-shuttered Al Jazeera America, as senior planning producer. Ben Craw and Jon Strauss, both of whom recently worked at The Huffington Post, are coming aboard as video producers across politics and entertainment.
Tyrangiel, a former Bloomberg executive who joined Vice last year to spearhead the HBO show expected to launch this fall, has been on a hiring spree since shifting to an expanded role of overseeing news operations throughout the media company. Vice News has recently hired around two dozen journalists as part of its overhaul, including Madeleine Haeringer (MSNBC), Ryan McCarthy (The New York Times), Ravi Somaiya (The New York Times) and Scott Conroy (HuffPost).
But this recent spate of hiring has come alongside layoffs, with Vice cutting around 20 staffers last week. The staff reduction, coming on the heels of layoffs at Mashable, were interpreted by some as part of a trend in digital media companies diverting resources away from costly news coverage and into potentially more profitable areas like video and entertainment.
Vice stressed at the time the layoffs were part of a news reorganization, not a retreat. Two days later, the company hired BBC "Newsnight" deputy editor Neil Breakwell to lead its U.K. division and indicated additional staffers were on the way.
Popular in the Community