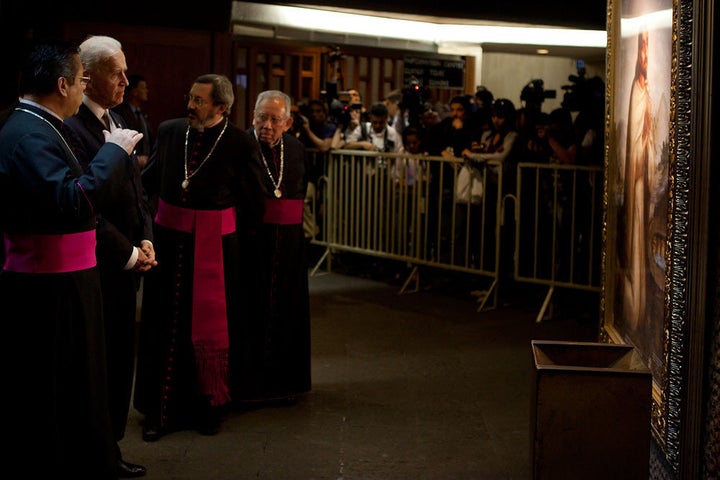 By Alfredo Corchado
The Dallas Morning News
As the sun set over Mexico City, the Vice President of the United States toured the shrine to the Virgin of Guadalupe. After a tour, VPOTUS walked across the square to the Antigua Parroquia de Los Indios (Old Church of the Indians), part of the pilgrimage for millions of Catholics.
Later, under a full moon, when reporters asked his assessment of the candidates he had met earlier, VPOTUS said, "I rather not talk about the candidates … I had a wonderful day with the candidates, but I had a better day here. I would have come just for this … It's a great treasure."
Biden, who is Catholic, recalled that his mother was a "great devotee of the blessed mother … My only regret is that she's not here."
He choked up and walked away.
The faithful have long believed that on 1531 an apparition of the Virgin Mary appeared in Mexico City in the form of the Virgin of Guadalupe. Since then the image of Guadalupe has become an iconic trademark for Catholics not just in Mexico and Latin America, but across neighborhoods in the United States.
VPOTUS walked up to the portrait of the virgin accompanied by monsignors. He later got on his knees and said a prayer. He toured the shrine as onlookers stared, some not sure the identity of the visitor surrounded by secret service agents and officials led by U.S. Ambassador Anthony Wayne.
Told that the visitor was VPOTUS, Maria Gomez, 53, a homemaker in Mexico City, said, "That's marvelous. It's not everyday that such an important figure from the United States, or the world, pays homage to our beloved virgin. I'm happy for his humility and happy to see some of the most powerful go out of their way to pay our virgin a visit."
Nearby, Abel Flores, 56, a businessman with relatives working without documents in Texas and California, added: "I hope he's a true devotee of our virgin, and not just another politician, which sadly happens here all too often."
"I hope that by visiting the virgin he finds compassion in his heart and that he shares that with his countrymen. Only then will we see better treatment of our countrymen living in the United States and better policies to help bring peace to our nation."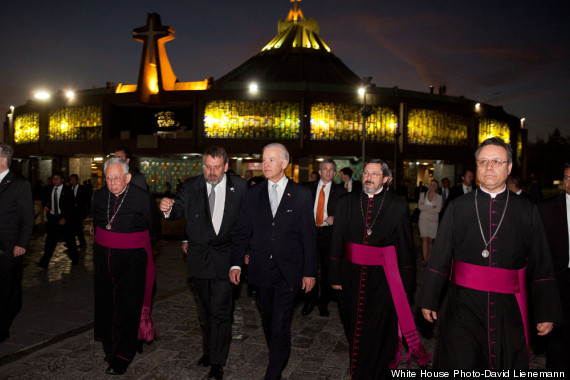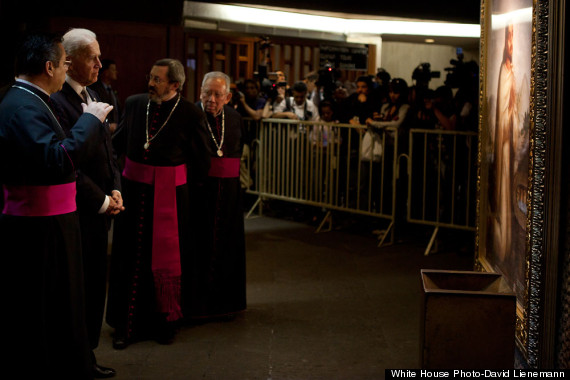 Calling all HuffPost superfans!
Sign up for membership to become a founding member and help shape HuffPost's next chapter
BEFORE YOU GO