FARMVILLE, Va., Oct 4 (Reuters) - Jay Fortner, a truck driver who hauls construction material around Virginia, is putting his faith in Republican presidential nominee Donald Trump to revive rural America, including the small town of Farmville where he lives.
"We used to have nice jobs, nice factories, but they went to Mexico and other places where it was cheaper for the products to be made," Fortner, 59, said on a recent afternoon while loading shopping bags into his car at the local Wal-Mart.
Farmville, a town of 8,000 nestled in the heart of central Virginia, will get a rare spell in the limelight on Tuesday night when U.S. vice presidential candidates Republican Mike Pence and Democrat Tim Kaine face off at Longwood University in their only debate of the general election campaign.
Farmville and hundreds of other small towns and rural counties that dot America's midsection could prove crucial in the close Nov. 8 presidential race between Trump, a New York businessman, and Democrat Hillary Clinton, a former secretary of state and first lady.
That is especially true in Virginia, a state once reliably Republican but where Clinton now leads in opinion polls.
Trump, who needs to rack up big vote totals in small-town America, has bet that his vow to rip up international trade deals and bring back jobs will resonate in places where the movement of manufacturing jobs overseas has left deep economic scars.
The area surrounding Farmville has seen paper and furniture plants closed. Farmville lost a shoe manufacturing facility decades ago and former workers still hold an annual reunion.
Clinton is not expected to win the rural vote, but she must keep Trump from outperforming her by large numbers.
The presidential nominees will rely on their top surrogates - their vice presidential running mates - to bolster their arguments to rural voters.
Pence, 57, the governor of Indiana, is expected to face tough questions about Trump's taxes and views on women, which have dominated the news for the past week.
Kaine, 58, a U.S. senator from Virginia, is a former governor of the state and was mayor of Richmond, the state capital. He will likely tout Clinton's experience and hammer away at Trump's policies as favoring the wealthy.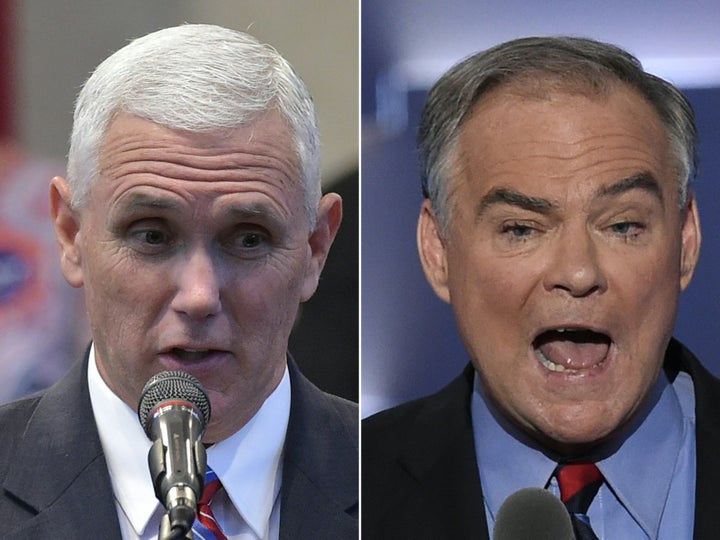 LEANING ON RURAL VOTE
Rural voters have long been an important part of the Republican electoral base. In 2012, Republican Mitt Romney lost the election to Democratic President Barack Obama but still won 59 percent of rural voters - who accounted for 21 percent of the electorate, according to exit polls. In 2008, Republican John McCain won 53 percent of rural voters in his loss to Obama.
Several states that Clinton hopes to win have large rural populations, but have become more urban and liberal in recent years. In Virginia and Georgia, 25 percent of the state's residents live in rural areas. In North Carolina, 34 percent of residents live in rural communities.
The Trump-Pence ticket holds the advantage in the region where the vice presidential debate is taking place.
Among voters who do not live in urban areas, Trump leads with 41 percent, versus Clinton at 28 percent, Reuters/Ipsos polling from August found.
By contrast, Clinton was backed by 51 percent of likely voters in metropolitan areas of more than 5 million, compared with 26 percent for Trump, the poll of more than 10,000 found.
In towns such as Glasgow, Virginia, in the southwestern part of the state, Clinton will try to win over skeptical voters like Crystal Roberts, 37.
Gazing around the community of Buena Vista, where she was visiting a hair salon alongside boarded-up businesses, Roberts said the area was suffering.
But Roberts, who distrusts Clinton and finds Trump's rhetoric offensive, was looking past economic issues and focusing squarely on personalities.
"Everybody says, well, pick the lesser of two evils. Well, how do you do that when you feel one is just as evil as the other?" Roberts said.
(Reporting by Ginger Gibson and Alana Wise; Editing by Peter Cooney)
Popular in the Community