Donald Trump likes giving nicknames to his enemies, but now he's got a couple of his own.
"He is the ugly American," former Mexican president Vicente Fox said in an interview on the Kickass Politics podcast. "He is the hated gringo because he's attacking all of us. He's offending all of us."
"I'm not going to pay for that fucking wall," Fox told host Ben Mathis. "And please don't take out the 'fucking' full word."
Although the interview will be released on Tuesday, it was recorded before Fox apologized for using the same phrase regarding the wall in the past.
"If I offended you, I'm sorry," Fox said last week in a Breitbart interview. "But what about the other way around?"
In the Kickass Politics conversation, Fox was anything but apologetic. He called the presumptive Republican presidential nominee "crazy" and a "false prophet," and compared him to Latin American demagogues who "destroy economies." He also said some of Trump's proposals could lead to war.
"Don't play around with us," Fox said. "We can jump walls. We can swim rivers. And we can defend ourselves."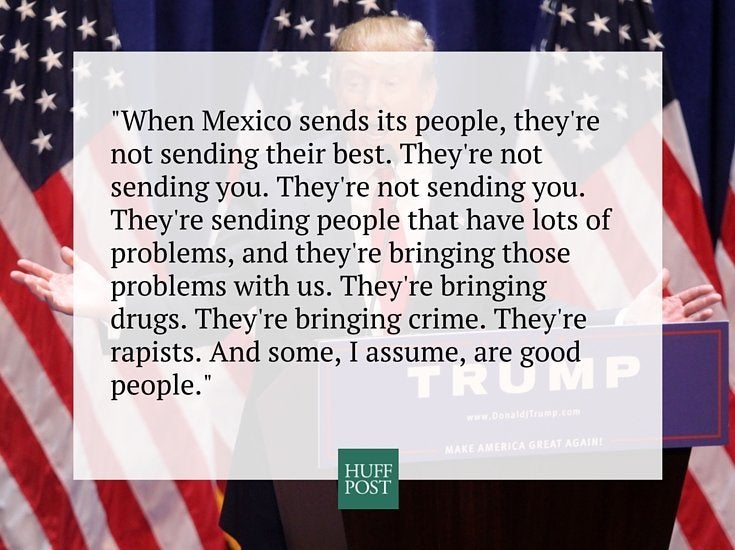 9 Outrageous Things Donald Trump Has Said About Latinos
Popular in the Community