Fox, who on Thursday bitterly rebuffed Trump's proposed wall on the U.S.-Mexico border, doubled down on the acrimony in an interview with CNN's Anderson Cooper.
"Today, he's going to take that nation back to the old days of conflict, war and everything," Fox said. "I mean, he reminds me of Hitler."
That's not all. Fox continued: "He has offended Mexico, Mexicans, immigrants. He has offended the pope. He has offended the Chinese. He's offended everybody."
Fox's latest attack came a day after he went for the holy grail of things you don't do on television: drop the F-bomb. He used it to torpedo Trump's idea of building a border wall, which Trump claims Mexico will finance.
"I am not going to pay for that … fucking wall."
The Hitler sling takes it up a few notches.
"This logic of praising the white supremacy is not just anti-immigration," former Mexican President Felipe Calderon told press in Mexico City. "He is acting and speaking out against immigrants that have a different skin color than he does, it is frankly racist and [he is] exploiting feelings like Hitler did in his time."
Stay tuned for Trump's response!
Editor's note: Donald Trump is a serial liar, rampant xenophobe, racist, misogynist, birther and bully who has repeatedly pledged to ban all Muslims -- 1.6 billion members of an entire religion -- from entering the U.S.
Before You Go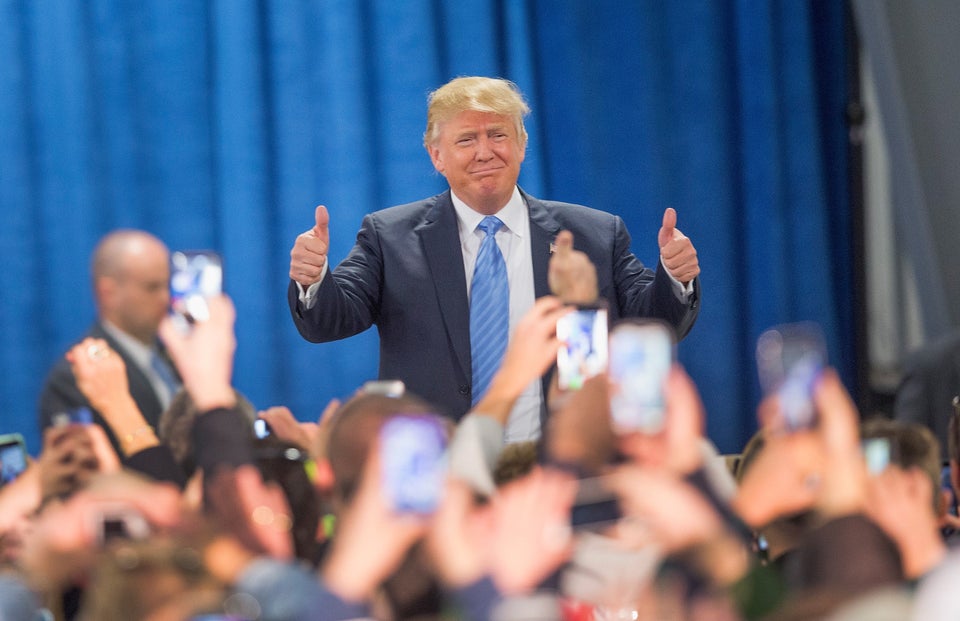 Donald Trump On The Campaign Trail
Popular in the Community