A mother was moved to tears after experiencing the memory of her late son through an organ transplant recipient.
Matthew McIntyre died almost two decades ago at age 14 when a friend accidentally shot him with a handgun, Yahoo News reported. After his death, his mother, Vicki Brannon, now 56, decided to donate his organs. Brannon finally met the recipient of his heart, Jennifer Lentini, this past Valentine's Day at the Tampa International Airport, the New York Daily News reported. The mother was able to listen to her son's heart beat in Lentini's chest for the first time.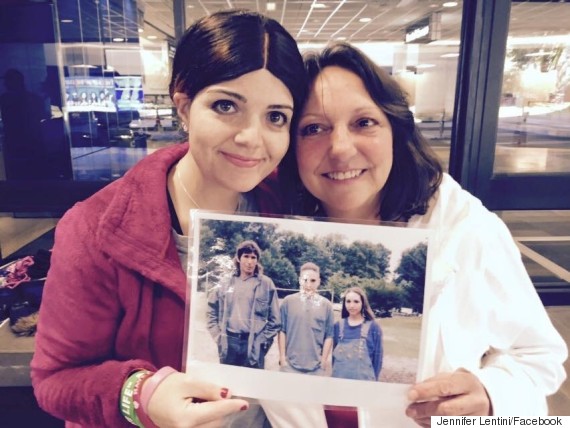 Jennifer Lentini, left, and Vicki Brannon, right, posing with a picture of Matthew McIntyre, who is in the center of the photo.
"My Matthew is in there," Brannon said as she listened to the heart beat with her ear to Lentini's chest, the Daily News reported.
Lentini, now 31, battled heart muscle disease when she was younger and received the transplant at 13 years old, Yahoo News reported. Though she knew few details about her donor, Lentini kept searching to find his family. This past winter, she eventually found Matthew's family members on Facebook and set up the meeting, according to the New York Daily News.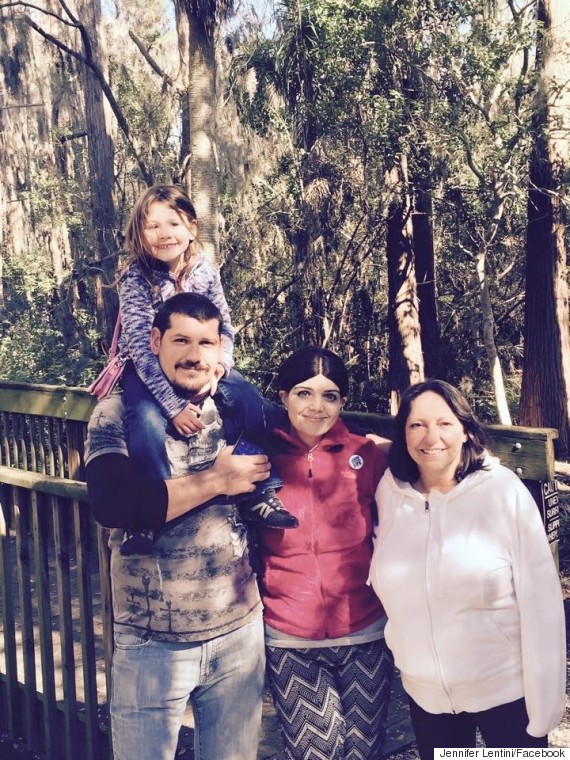 Brannon poses with Lentini and her boyfriend, Thomas Bolger. Brannon's granddaughter, Savana is on Bolger's shoulders.
After flying from New York to meet the 56-year-old, Lentini was able to express her gratitude -- something she'd hoped to do for a long time.
"For years all I ever wanted to do is say 'thank you,'" Lentini told Brannon, according to Bay News 9. "I knew there was nothing I could buy them and not enough words in the dictionary for me to say thank you. I just wanted to say, 'you gave me the gift of life.'"
Both women said that the experience was a moving one. And for Brannon, she feels that there's now a strong bond between them.
"I'm overwhelmed, I'm happy -- my son had a good, strong heart and it has kept [Lentini] alive," Brannon told the Daily News. "I feel like I gained a daughter."
Watch Vicki Brannon listen to her son's heart beat in Jennifer Lentini's chest with a stethoscope in the video below:
REAL LIFE. REAL NEWS. REAL VOICES.
Help us tell more of the stories that matter from voices that too often remain unheard.
BEFORE YOU GO