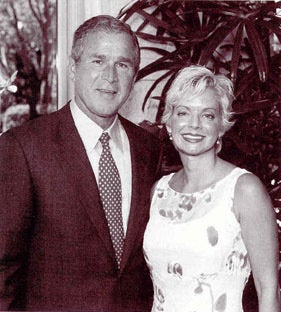 On Wednesday night, an otherwise obscure telecommunications lobbyist by the name of Vicki Iseman was thrust into the media and campaign spotlight, after a New York Times story suggested that she and Sen. John McCain had a close relationship that may have been romantic.
[Iseman] had been turning up with him at fund-raisers, visiting his offices and accompanying him on a client's corporate jet. Convinced the relationship had become romantic, some of his top advisers intervened to protect the candidate from himself -- instructing staff members to block the woman's access, privately warning her away and repeatedly confronting him, several people involved in the campaign said on the condition of anonymity.

When news organizations reported that Mr. McCain had written letters to government regulators on behalf of the lobbyist's client, the former campaign associates said, some aides feared for a time that attention would fall on her involvement.
Who is Iseman? A quick search on the Internet turns up some background information, including a picture of her with President Bush.
A website of her alma matter, Indiana University of Pennsylvania, where she graduated with a degree in elementary education in 1990, documents her fast rise in the world of lobbying.
Iseman, the site notes, secured a job at the firm Alcalde and Fay only a few months after graduation, mostly for secretarial work. Soon thereafter, however, she began moving up the employment ranks. And eight years after she started, she became the youngest partner at Alcalde. Her clients included PAXtv, Religious Voices in Broadcasting, Telemundo, the Hispanic Broadcasting Corporation, and Computer Sciences Corporation.
From her page on the firm's website -- which was pulled from the web shortly after the New York Times story broke -- there is this: "[Iseman] has consulted for clients who are interested in government contracting opportunities. She has assisted corporations through the authorization and appropriation process. An active fundraiser, she has organized and participated in many political fundraising events."
Here is a list of all the clients Iseman lobbied on behalf of between 1998 and 2006. Many of them, as the Times noted, were "companies for whom Mr. McCain's commerce committee was pivotal."
According to campaign finance record, Iseman has never given political donations to McCain. She has given $250 and $300 to Sen. Arlen Specter and former Rep. Ronald Klink, respectively. However, as the Times reported, Iseman's clients "contributed tens of thousands of dollars to his campaigns."
The New York Times highlighted the most obvious example of her potentially nefarious ties to McCain:
A champion of deregulation, Mr. McCain wrote letters in 1998 and 1999 to the Federal Communications Commission urging it to uphold marketing agreements allowing a television company to control two stations in the same city, a crucial issue for Glencairn Ltd., one of Ms. Iseman's clients. He introduced a bill to create tax incentives for minority ownership of stations; Ms. Iseman represented several businesses seeking such a program. And he twice tried to advance legislation that would permit a company to control television stations in overlapping markets, an important issue for Paxson.

In late 1999, Ms. Iseman asked Mr. McCain's staff to send a letter to the commission to help Paxson, now Ion Media Networks, on another matter. Mr. Paxson was impatient for F.C.C. approval of a television deal, and Ms. Iseman acknowledged in an e-mail message to The Times that she had sent to Mr. McCain's staff information for drafting a letter urging a swift decision.

Mr. McCain complied. He sent two letters to the commission, drawing a rare rebuke for interference from its chairman. In an embarrassing turn for the campaign, news reports invoked the Keating scandal, once again raising questions about intervening for a patron.
Pictures: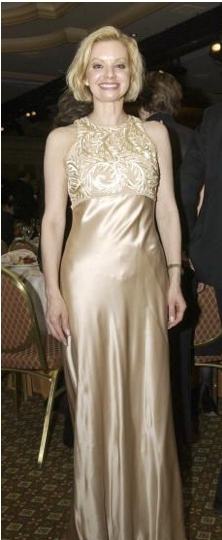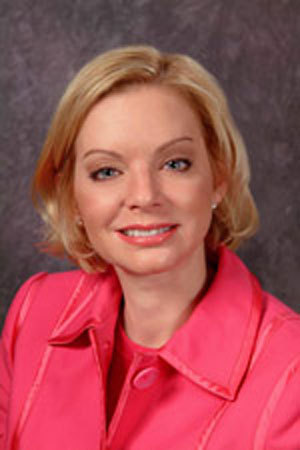 Popular in the Community