This commercial is redefining India's traditional family.
The touching short film above, which Procter & Gamble's Vicks created, tells the true story of a young orphan in India named Gayatri who was adopted by 37-year-old Gauri Sawant, a transgender woman and social activist who lives in Mumbai.
On the way to boarding school, Gayatri recounts her life, her adoption and meeting her new mother, Sawant, for the very first time. Gayatri says that her mother sends her to boarding school so she can one day be a doctor. But Gayatri says she wants to be a lawyer instead, so she can fight for the rights of people who are like her mom.
"My civics book says that everyone is entitled to basic rights," Gayatri says. "Then why is my mom denied them?"
Sawant saved Gayatri from being trafficked into the sex industry in Kolkata after the young girl's mom, who was a sex worker, died of AIDS, according to the Mumai Mirror. Since Sawant's own family had rejected her decision to live as her authentic self years earlier, she had to raise Gayatri all on her own.
People would often look down on Sawant because she was raising a child as a transgender woman, she told the Mumbai Mirror. Still, she proudly carried on as a parent.
"I don't feel special," Sawant said. "I became a mother because of Gayatri and she is my pillar of strength. I did what every mother does."
Gaytari and Sawant's emotional story was turned into an ad for P&G's "Touch of Care" campaign in an effort to raise awareness of the issues Sawant and other transgender women in India face.
"Vicks has always been about the gentle touch of a mother's care, as she caresses and gives relief to her child," P&G executive Nitin Darbari said in a statement.
With the campaign, "we are going a step further and expounding the importance of care beyond just the traditional perception of family," Darbari added. "The campaign shows how people who, though not connected by blood, end up being family through care itself."
And Sawant was the perfect spokesperson for the cause.
Before You Go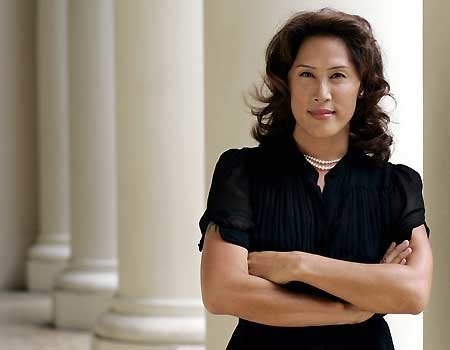 48 Transgender Pioneers
Popular in the Community