Police have identified the five people killed Thursday when a gunman opened fire at an Annapolis, Maryland, newsroom. The attack on the Capital Gazette was targeted, and the suspect in the shooting had made threats of a violent nature against the paper over social media, according to investigators.
Among those who died were Robert Hiaasen, the brother of Miami journalist and mystery writer Carl Hiaasen; a sports-loving newspaper veteran of more than 23 years; an award-winning writer and editor; a reporter who knew the local community inside out; and a young sales assistant hired just last year.
The lanky editor and Sunday feature columnist was remembered by colleagues for his dry wit, stellar editing skills and endearingly goofy storytelling. He was a champion of younger journalists, whom he mentored throughout their careers. According to an obituary in The Baltimore Sun, Hiaasen, 59, had just celebrated his 33rd wedding anniversary last week. His wife's 58th birthday was Thursday. A birthday package from her husband still awaited Maria Hiaasen after his death, she told the Florida Sun-Sentinel. Rob Hiaasen had asked her if she wanted to open her gift that morning, but she said she wanted to wait until he got home from work.
"There was no finer human being, there just wasn't," Maria Hiaasen told the newspaper. "And certainly no finer father, and he was a damn fine journalist too."
Carl Hiaasen told The Washington Post: "I just want people to know what an incred­ibly gentle, generous and gifted guy my brother was. He was an unforgettably warm and uplifting presence as a father and brother. But he also had dedicated his whole life to journalism."
The Fort Lauderdale, Florida, native was also an adjunct professor at the University of Maryland Philip Merrill College of Journalism.
A veteran of nearly 24 years at the Capital Gazette, McNamara, 56, was a sports reporter and editor of the company's weekly newspapers the Bowie Blade-News and the Crofton-West County Gazette. McNamara, known as Mac, was remembered for his wit, writing and knowledge of local sports, which he loved.
"He could write. He could edit. He could design pages. He was just a jack-of-all-trades and a fantastic person," former Capital Gazette editor Gerry Jackson, who first hired McNamara, told The Baltimore Sun.
Jeff Barker, a Baltimore Sun reporter who covered the University of Maryland at the same time as McNamara, called him a "loyal friend." He had an "infectious laugh, and he was a willing mentor for young journalists ... he never allowed his professional distance to detract from just being a thoroughly decent person."
Capital Gazette reporter Selene San Felice said in an interview with Anderson Cooper on CNN that she saw McNamara get shot. "I know John was standing up," she recalled. "I heard the footsteps, and John got shot. It was very close. I saw him get shot, but I didn't see the gunman. He fell down."
Summer intern Anthony Messenger was nearby and tweeted, "John McNamara has been shot." He also tweeted, "Please help us."
Fischman, 61, was an award-winning writer and editorial page editor who worked at the Capital Gazette for nearly 26 years. He was known as a shy but exacting journalist with an encyclopedic knowledge and a "wicked pen," according to The Baltimore Sun.
"He was a great writer. He was a really smart guy, so smart that he tried out for 'Jeopardy' twice," former longtime Capital Gazette editor and publisher Tom Marquardt told The Sun. "But he couldn't get accepted because they didn't like his personality. That was Gerald's spin, anyway."
Marquardt told The New York Times that he didn't remember a "time that he had to correct anything he wrote in an editorial, and we're talking about thousands of editorials."
Maryland House Speaker Michael Busch called Fischman a "bit of a loner, but "very, very intelligent. He was a respected writer" who usually captured the "feelings within the community," he told The Sun.
Fischman married late in life. He announced to the newsroom that he had met an opera singer from Mongolia online.
"We all nearly fell out of our chairs," Marquardt said.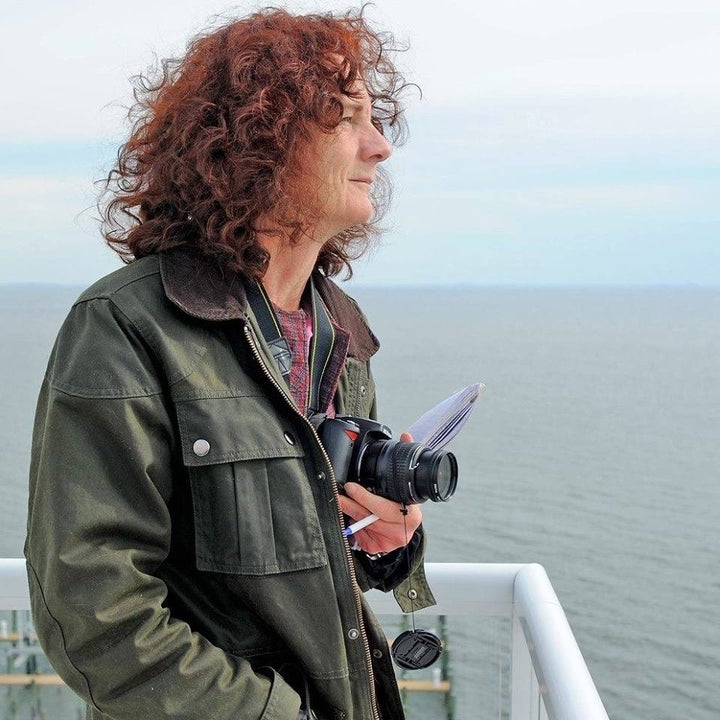 Wendi Winters, 65, of Edgewater, Maryland, was in the Capital Gazette newsroom on Thursday because she had spent a dozen years working diligently as a freelancer to win a staff position, The Baltimore Sun said.
Williams, a mother of four, became a full-time writer at the newspaper in 2013 and an editor of special publications in 2016. She covered community news on local youth in her "Teen of the Week" column, little-known but charming attractions and the arts scene.
She wrote three weekly columns and other articles. "I write 275 to 350 feature articles annually ― crazy, I know," she quipped on her LinkedIn profile.
"My mother was a wonderful woman and a fantastic reporter," her daughter Winters Geimer told The Sun. "Her life was a gift to everyone who knew her, and the world will not be the same without her. We are grieving and trying to make sure all of us can be together to celebrate the life of our mother."
Before moving to Maryland, Winters worked in public relations in New York City, specializing in fashion, according to her LinkedIn profile.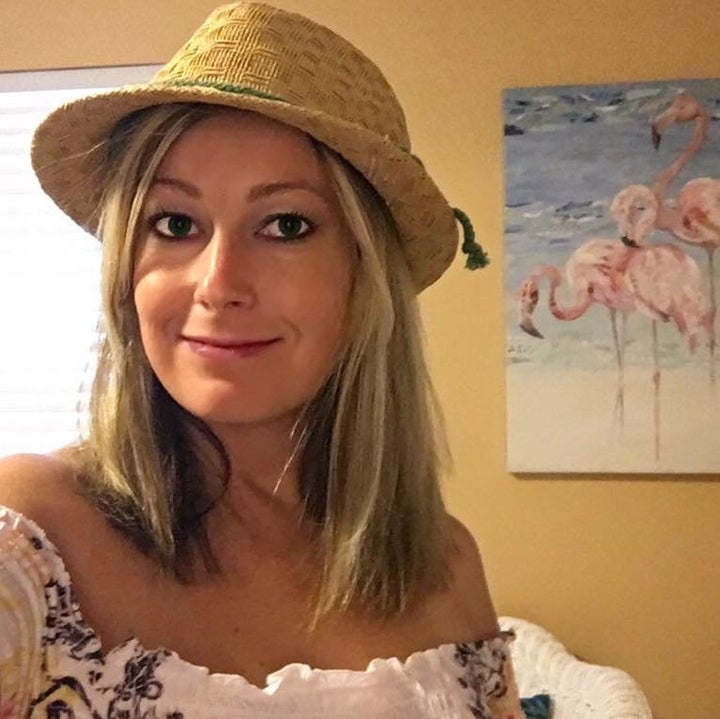 Rebecca Smith, 34, was hired late last year as a sales assistant at the Capital Gazette. Her boss, Marty Padden, described her as a "very thoughtful person" who had already made a mark in the newsroom.
"She was kind and considerate, and willing to help when needed. She seemed to really enjoy to be working in the media business," Padden told The Baltimore Sun.
She lived in eastern Baltimore with her fiance.
Justin Rebbert, a former co-worker of Smith's, said she was upbeat and "always willing to talk about anything."
It was "good to know there were other people going through things similar to what I was going through," he told The Washington Post.
Support HuffPost
The Stakes Have Never Been Higher
Popular in the Community