Students at Santa Fe High School in Texas spent Friday morning in fear as a gunman killed 10 people and injured 13 others at their school.
Law enforcement officials took a male suspect into custody later Friday ― a 17-year old believed to be a student at the school.
The tragedy marked the 16th school shooting in 2018, according to a count by The Washington Post. It was also the 10th since the February massacre at Marjory Stoneman Douglas High School in Parkland, Florida, which left 17 dead and sparked a nationwide conversation about gun violence in America.
"Santa Fe High, you didn't deserve this. You deserve peace all your lives, not just after a tombstone saying that is put over you. You deserve more than Thoughts and Prayers, and after supporting us by walking out we will be there to support you by raising up your voices," tweeted Emma González, a survivor of the Parkland shooting.
Sabika Sheikh
Sabika Sheikh was a YES program exchange student from Pakistan. The program's manager, Megan Lysaght, confirmed her death via email to all of the YES program participants.
Cynthia Tisdale
Cynthia Tisdale was a substitute teacher at Santa Fe High School. Her brother-in-law, John Tisdale, confirmed her death in a Facebook post on Friday evening, saying she had been teaching an art class when the shooting began.
"Cynthia planned on one day retiring and being a full-time grandmother. It will never happen," he wrote. She is survived by her husband, the Rev. William Recie Tisdale, and four children, he said.
Chris Stone
Chris Stone, 17, was missing for much of Friday while his friends and family frantically called him and checked local hospitals to see if he was among the injured. Multiple outlets confirmed his death on Friday evening.
Photos the teen's family released showed him smiling as he got ready for the high school prom just a week before he was killed.
Angelique Ramirez
The family of student Angelique Ramirez confirmed to CBS-affiliate KHOU that she was killed in the shooting.
Araceli Ramirez, who identified Angelique as her "baby sister" in a Facebook post, wrote: "You deserved so much, you had so much planned for yourself and they took that away from you."
Shana Fisher
Shana Fisher's aunt Candi Thurman confirmed on Twitter her niece didn't survive the shooting. In a tweet earlier Friday, Thurman ― also a student at the school ― said Fisher was in an art class when the gunman opened fire, shooting her in the leg.
"Its hard to believe one of the sweetest kids you would ever meet had a punk kill her," Tammy Fisher Whalen, who also identifies as Fisher's aunt on Facebook, wrote in a post. "Shana i love you sweet girl ..im sorry we couldnt help you."
Kyle McLeod
The family of Kyle McLeod, a student at Santa Fe High School, confirmed to ABC News that the young man was killed during the shooting.
Kim Vaughn
Kim Vaughn's mother, Rhonda Hart, said in a Facebook post earlier Friday that her daughter was in first-period art class at the time of the shooting. Her family later confirmed to ABC News that she had died.
Later in the day, Hart urged her Facebook friends to contact lawmakers in a post that included a hashtag of her daughter's name.
"Folks―call your damn senators. Call your congressmen," Hart wrote. "We need GUN CONTROL. WE NEED TO PROTECT OUR KIDS."
Jared Black
Jared Black had just turned 17 the week he was killed. His birthday party had been planned for Saturday, but now his parents must make arrangements for his funeral.
"Our hearts are so sad for them," McGinnis said on the page. "I was there when they heard the news. Such a rough day for all. Bobby, Jared's Dad, sat in misery for 13 hours not knowing if he was one of the victims."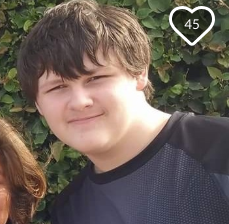 Ann Perkins
Substitute teacher Ann Perkins was one of two adults killed in the shooting. She was often affectionately referred to as "Grandma Perkins," CBS Dallas-Fort Worth reported.
"Ashley's mom, Ms. Ann, has passed away as a result of today's tragic events," the post said. "She was an amazing mom and an adored substitute who was loved by all."
Christian Riley Garcia
Christian Garcia, 15, loved riding Jet Skis and night fishing with his family, The Washington Post reported.
His cousin, Ashley Fonseca, 21, told the publication they had been making plans to go to Six Flags together this summer.
In a Facebook post for Crosby Church, the church's pastor mourned Garcia.
"He has grown up in our church, I baptized him many yrs ago," the post said. "I just left his wonderful, loving family and extended all of the prayers and love for them from our Church."
Jenna Amatulli, Sarah Ruiz-Grossman and Carla Herreria contributed reporting.
Support HuffPost
The Stakes Have Never Been Higher
Related
Before You Go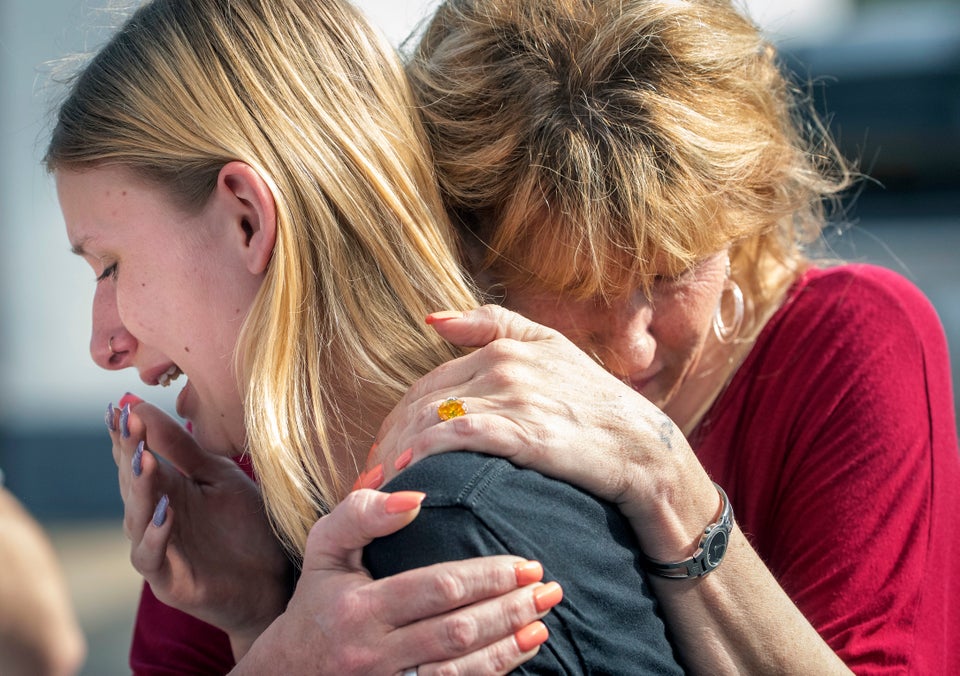 Santa Fe High School Shooting
Popular in the Community