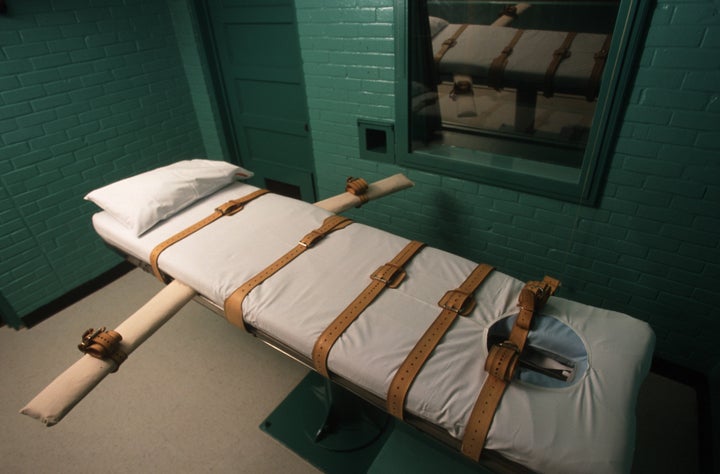 A recent study by former Yale Law School Professor Donohue has shown that the death penalty is given in Connecticut far more based on race and location of the victim than any other factor. "There is no way to distinguish the few that are singled out for death from the many death-eligible defendants that receive lesser sentences,'' Donohue concludes. "Some judicial districts in the state punish identical crimes drastically differently from those in other parts of the state. The defendant's and victim's races play a crucial role in deciding who is charged with a capital felony and who receives a death sentence.'' These facts should give the state legislature pause, as well.
But these facts are not what is unique about this effort at repeal. As I have written before, it's murder victim's families that are driving this repeal effort.
Recent posts by these victims family members show that they are fed up with the death penalty and starting to demand repeal and policies that will actually help them. A death sentence doesn't help them bury their dead, tend to psychological fallout from the violence in their families, or help with schooling or other expenses that their loved one can no longer provide.

In order to be certain to be heard, these Connecticut families have a forum: Connecticut Victim's Families Speaking Out Against the Death Penalty. Elizabeth Brancato, a Torrington, Connecticut woman whose mother was murdered, has started this blog to give voice to the many victims' families who have been failed by the death penalty system. On February 6th the blog talked about the ugliness of the death penalty.
"As victim family members, we are much closer to the whole process than most people are, and that proximity makes the problems of the death penalty much more apparent to us. We have no choice but to look at it -- and it is ugly... It's ugly because it takes so long... the death penalty costs the citizens of Connecticut much more than it would cost to simply incarcerate, in maximum security, for life. The court costs are less, as are the prison costs, when the maximum penalty is life without possibility of parole... The death penalty is ugly in the way it chooses one defendant, and not the next. It is ugly when it tells any of us, that the taking of the life of our loved-one is more 'aggravated' or 'mitigated' than another murder. "
"The death penalty is ugly because it promises 'justice.' There is no 'justice' in taking a life. Taking a life is the crime, not the justice. Justice should make some attempt to return, or restore , or make up for, what was lost. It should recognize that there were victims, more deeply involved and impacted, than the State of Connecticut. We do not rob robbers to do justice, we don't have a Connecticut State employee drive drunk into the house of a drunk driver, to do justice, and we should not kill to do justice to a killer."
The Connecticut legislature should listen to these voices and repeal the death penalty.

Popular in the Community