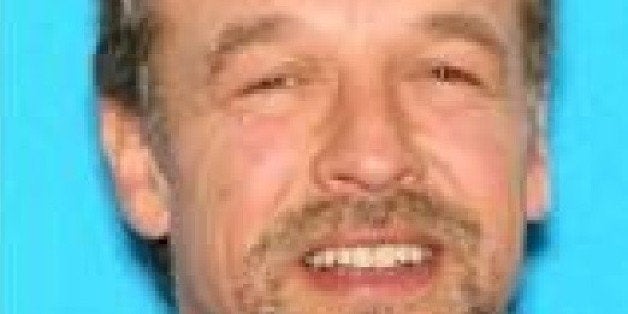 State and federal authorities are searching two states Wednesday for Victor Arden Barnard, the leader of a cult-like religious sect who is accused of sexually abusing at least two girls.
According to court documents provided to The Huffington Post, Barnard, 52, is facing 59 counts of criminal sexual conduct related to two young women who claim he abused them for nearly a decade at the church he led.
The two victims, the criminal complaint alleges, were among several girls who lived at the River Road Fellowship compound in Finlayson, Minn., which is located about 90 miles north of Minneapolis.
According to police, the congregation is an offshoot of The Way International, a nondenominational Christian group.
One of the alleged victims in the case contacted the Pine County Sheriff's Office in January 2012 and told them she had been part of Barnard's "Maidens Group," which she claims was made up of young women between the ages of 12 and 24, who lived in an area of the compound referred to as the "Shepherd's Camp."
The woman told sheriff's investigators she was 11 years old when her family joined the fellowship in 1998. Within two years, she alleged, he began having sex with her.
"Barnard repeatedly preached to her that he represented Christ in the flesh, that Jesus Christ had Mary Magdalene and other women who followed him, that King Solomon slept with many concubines, that the firstborn child was to be sacrificed to God, and that it was normal for Barnard to have sex with her because it was in God's Word," the complaint states.
The alleged victim said she was 22 years old when she left the compound in 2010.
The second alleged victim told police she was 12 years old in 2000, when Barnard started having sex with her. She said he told her it was OK for them to have sex because he was a "man of God and she would remain a virgin because of it," according to the complaint.
The second victim said she stayed at the compound until age 20, in 2009.
Both victims told police they were ordered not to tell anyone they were having sex with Barnard, the complaint alleges.
According to the sheriff's office, the River Road Fellowship was settled in Pine County about 17 years ago.
"They were pretty self-sufficient," Pine County Chief Deputy Steven Blackwell told The Associated Press. "They processed their own meat; they grew their own crops. As much as they could, they kept themselves separated from regular society."
The group, which consisted of about 50 members, remained in Pine County until 2011, when it relocated to Washington state.
"There had been a division in the group that caused many to separate because Barnard had admitted to having sexual relations with multiple married woman in the group," the criminal complaint alleges.
In November 2012, sheriff's investigators traveled to Spokane, Wash., to question Barnard, but were unable to locate him. Congregation members investigators spoke with were unwilling to help put authorities in touch with Barnard, police said.
Investigators spent two years building a case against Barnard and filed charges last week in Pine County District Court. Since that time, a nationwide warrant has been issued for his arrest.
According to a spokesperson for the sheriff's office, Washington state authorities and Homeland Security are assisting in the search for Barnard.
Anyone with information on Barnard is asked to call the Pine County Sheriff's Office Tip Line at 320-629-8342 or Chief Deputy Blackwell at 320-629-8380.
READ THE CRIMINAL COMPLAINT:
Before You Go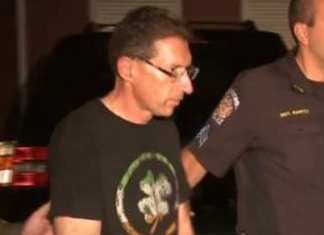 Priests And Sexual Abuse
Popular in the Community