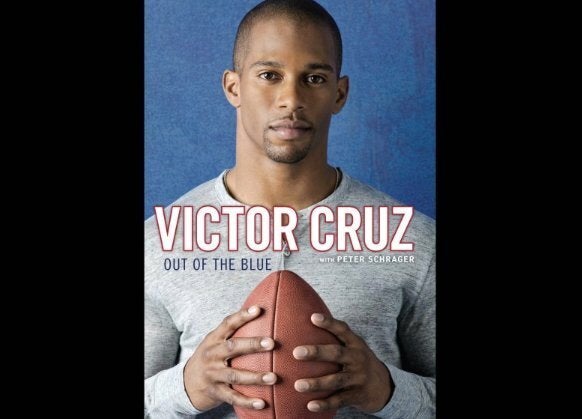 Famous for his post-touchdown salsa moves, New York Giant Victor Cruz took a few minutes out of his busy schedule to talk to us about why he wrote his memoir, what it is was like to grow up in New Jersey, and how he hopes to pass on traditions to his daughter, Kennedy.
It's no secret that Cruz came from humble beginnings, but the steps he took to get to where he is today may surprise some of his fans. Did you know Victor Cruz played the flute as a child? Or that he has a black belt in Taekwondo? Or did you know he had to overcome many obstacles before finishing college at the University of Massachusetts-Amherst?
Tell me about growing up in Paterson, New Jersey?It was a tough neighborhood to grow up in. It was a gritty city. It was a lot of coming home and seeing violence and drug dealing in the streets. It could make or break you. I'm glad that I lived through it and can say that I came from there.
What was high school like? I had some good times in high school. I went to Paterson Catholic High School, which was almost unheard of. I played football, basketball and track & field. It was tough though because, the friends that I had were slowly starting to get involved in the streets. It could have been easy to fall into that, but I was more focused on sports, getting my schooling together and making it to college.
Being African-American and Puerto Rican, did you ever have an issue with people asking about where you were from?People ask me that all the time. I look African-American but my last name is Cruz, so they were always wondering what I was. They'd be astonished at first and then they come around and understand once they get to know me and my parents more.
What was college like for you? Did you have any obstacles?My first year of college was tough. I thought that just being an athlete I could get by. I thought I was okay until I got kicked out., which happened twice. I really had to do some soul searching throughout that time. I think being home and understanding what I really had to do really shaped and helped me believe that I could do whatever I put my mind to.
Did you have a backup plan if football didn't work out?No, but I was always wanted to be a teacher. It was always football or nothing. I always had all my eggs in one basket. I wanted to make it work. I feel like once I put all my attention and energy toward this, I was able to get it done.
Tell me a bit about your Mom and grandparents, did they help keep you on the straight and narrow?Most definitely. My mother was very stern, as well as loving and caring and all of that. But she never took no for an answer. She would always make sure that I carried myself the same way. I was always the type of person that whenever I started something I finished it. And, I was always held accountable for my actions.
Growing up did you ever ask why there weren't more Hispanics like you in sports?Not really. It was never anything I questioned until I entered the NFL and looked around and thought to myself, 'You know, there aren't many Hispanic guys playing this sport,' and I could be one of the few and really make a difference.
What made you want to write a memoir?My mom was dying for me to write a book, she was my biggest advocate. I just wanted to get my story out there about my entire life from my point of view.
I know you speak Spanish fluently, are you going to teach your little girl Spanish?I want to make sure she is fluent in the language because that's one of the issues we are facing with kids today. These young Latino kids are not learning Spanish because their parents are already so Americanized. I definitely want to teach my daughter Spanish.
What part of being Puerto Rican do you want to pass on to your daughter? I want her to understand her culture. Understand that she's not just African-American, she's also half Puerto-Rican. I want her to understand the food, culture and visit Puerto Rico. Particularly visit these different areas that really shaped me as a kid because that's where my grandmother is from.
What do you want to give your daughter that you didn't have growing up?I just want to give her some stability. Growing up, I had my mom but I wish I had my dad as well. I want to give her the stability of having both parents in the household so she can live up to all her dreams. I think having both parents is definitely going to benefit her.
You know more than anyone else how easy it can be to lose your way, what kind of advice do you have for kids back in Paterson who look up to you?Stay focused and use my story as inspiration. Know that no matter what goes wrong throughout your life that you can get through it, you can conquer it and move on to the next step of your life without taking a step back. These small things are just small speed bumps in your career and in your life. Know that I walked in those same streets, in those same places that you did. If I can make it out of there, then you can too.
Before you run off to buy Cruz's new memoir, let us know what you would have liked to ask Victor Cruz.
Victor Cruz's memoir, "Out of the Blue" comes out Tuesday, July 17th.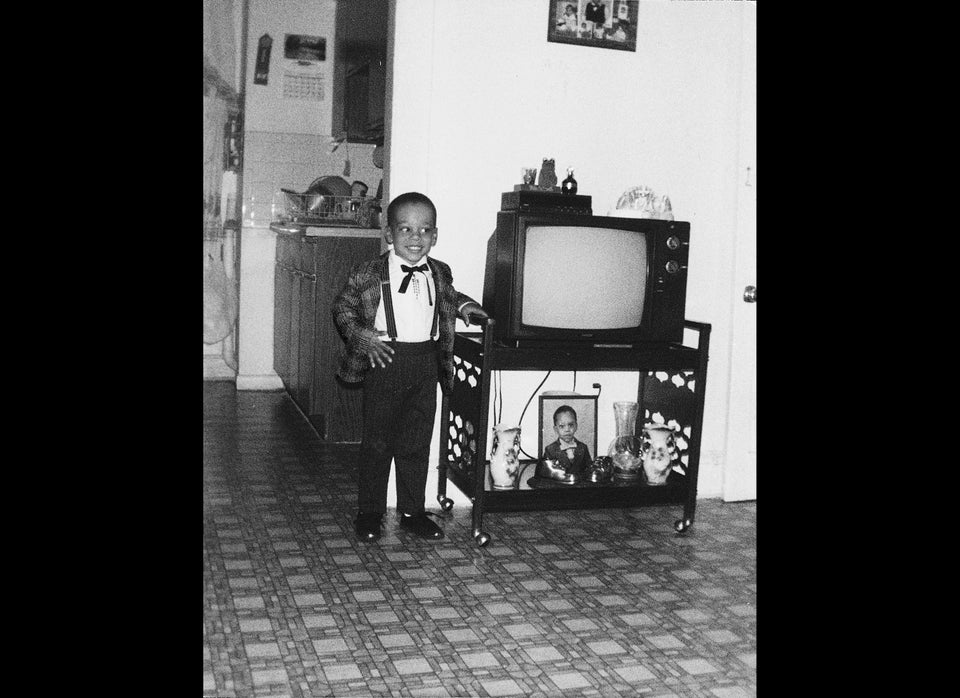 Victor Cruz Tells Teens In New Book, 'Out Of The Blue', 'If I Can Make It Out Of There, You Can Too'
Popular in the Community