Flat shoes, men's fabrics and oversized silhouettes are not typical features of Victoria Beckham's eponymous fashion line, but the former Spice Girl served up all of them at her show on Sunday. In fact, her so-called "favorite" look from the collection veered so far from our mental picture of Posh's style that we're still scratching out heads.
Beckham tweeted yesterday that her choice piece from Spring 2014 was an oversized, quilted blue dress. What's more, the mother of four actually wore the number while at Barneys later that day, giving us a glimpse of the new, comfort-focused Posh -- the woman could probably fit her entire family, footballer husband included, in the dress' trapeze-like shape.
But hey, if any woman can reinvent herself, it's Victoria. (Related: Remember her "tan"?) Check out Beckham in her design below and tell us: Are you a fan of her new favorite look?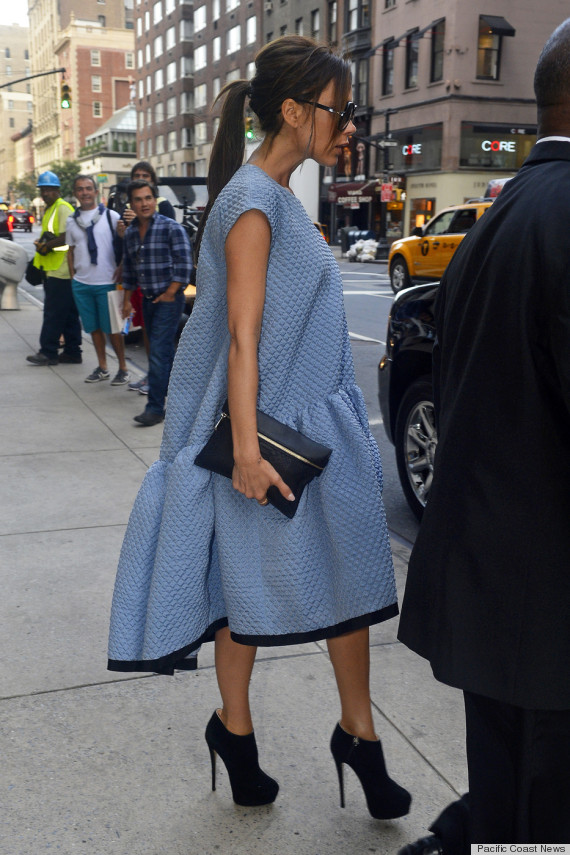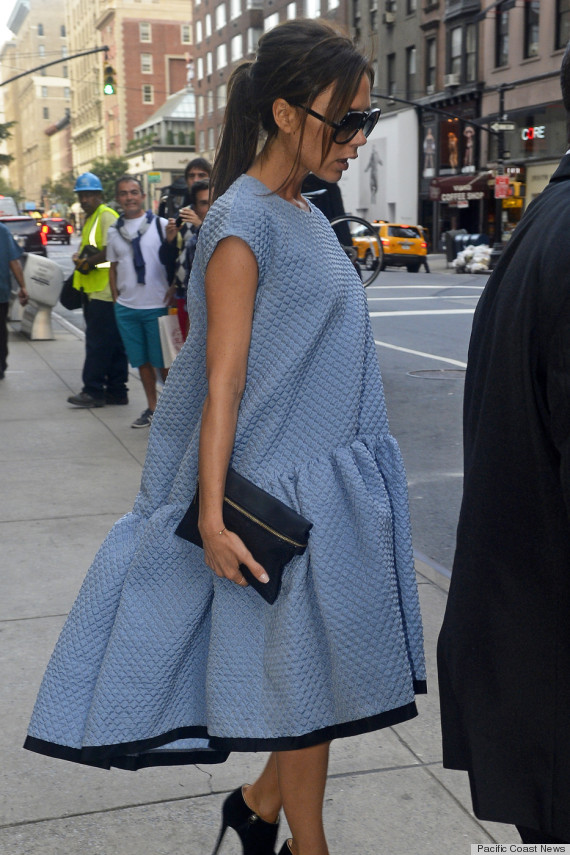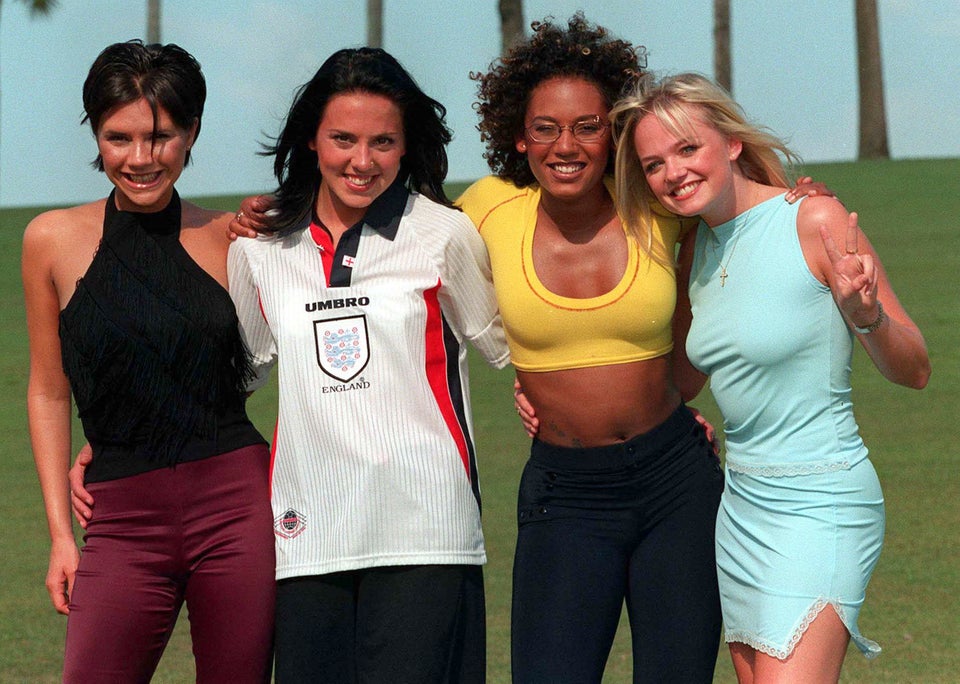 Victoria Beckham's Style Evolution