We thought the day we saw Victoria Beckham in flats, the Earth would stop turning on its axis or something. Not so -- as the Daily Mail pointed out, the only thing that really happened when Victoria wore flat shoes on Sunday was that she had to look up when talking to her oldest child, Brooklyn.
The designer was out at Universal City in Los Angeles with 13-year-old Brooklyn, 10-year-old Romeo, 7-year-old Cruz and little Harper in her stroller. While she was sporting her signature oversized sunglasses and solid-colored shift, her typical giant Louboutin platform heels were replaced by menswear-inspired leather buckled flats.
Also, she was drinking not water, not a pressed green juice, not a Starbucks venti latte but a neon blue drink that probably had corn syrup in it. Who is this person and what did she do with Victoria Beckham??
Check out the flat-footed mummy below.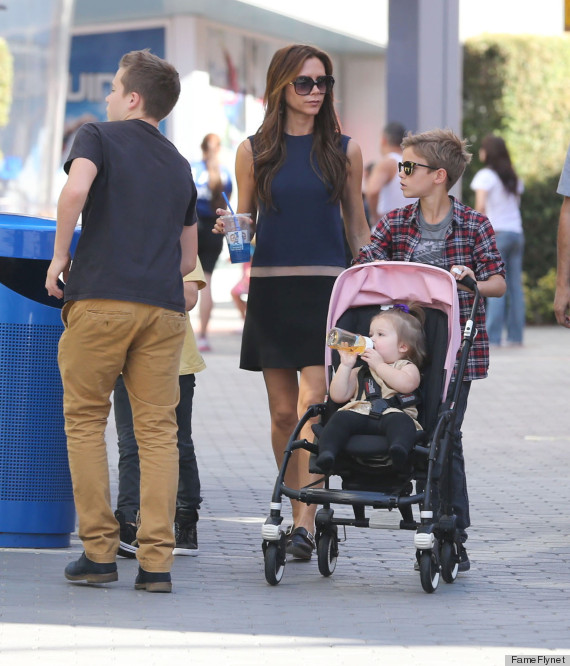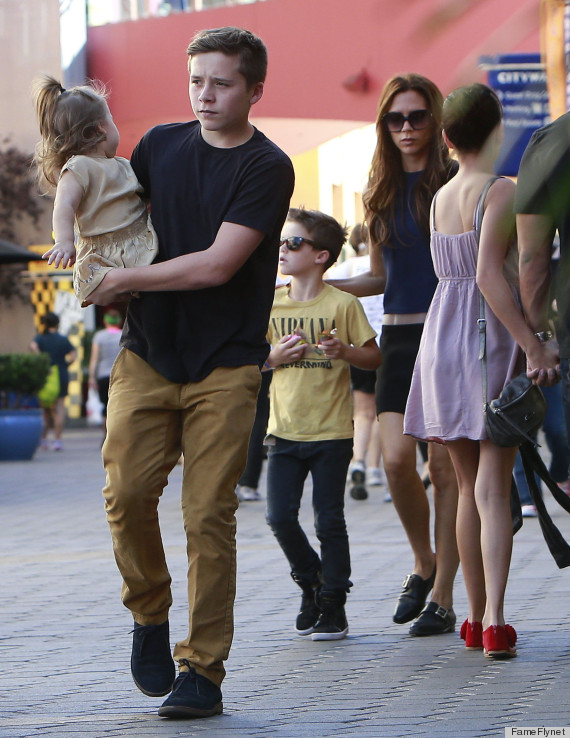 Proof that Victoria's spent most of her adult life in heels: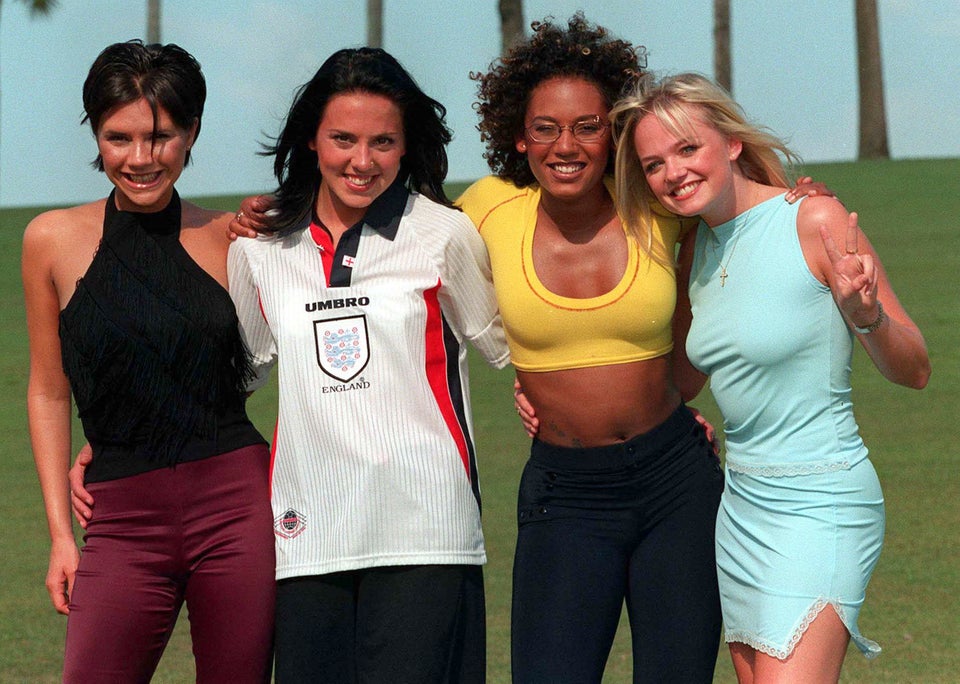 Victoria Beckham's Style Evolution
Related