Glamour's Editor-in-Chief Cindi Leive gives full credit to the fashionable footballer's wife for conceptualizing the shoot, which Cindi sums up as "a day in the life of a soccer mom." The cover features Victoria wearing a tiara in a bubble bath, which isn't really quite our idea of a typical soccer mom. "I wanted people to really get a sense of me. It's quite tongue-and-cheek; it's quite funny," she says.
The former Spice Girl is the magazine's first-ever guest editor, which isn't a such a bad way for Glamour to step up their style game. And even though we don't completely see her whole "soccer mom" theme (she isn't even wearing pants on the bonus cover), Posh looks pretty chic in the shots.
So what was on Victoria's "Don'ts" list for the issue? The guest editor cited boat shoes, Bermuda shorts, nose rings, Crocs (agreed!) and American tan tights (aka nude pantyhose) among her list of fashion faux-pas. Duly noted, Posh.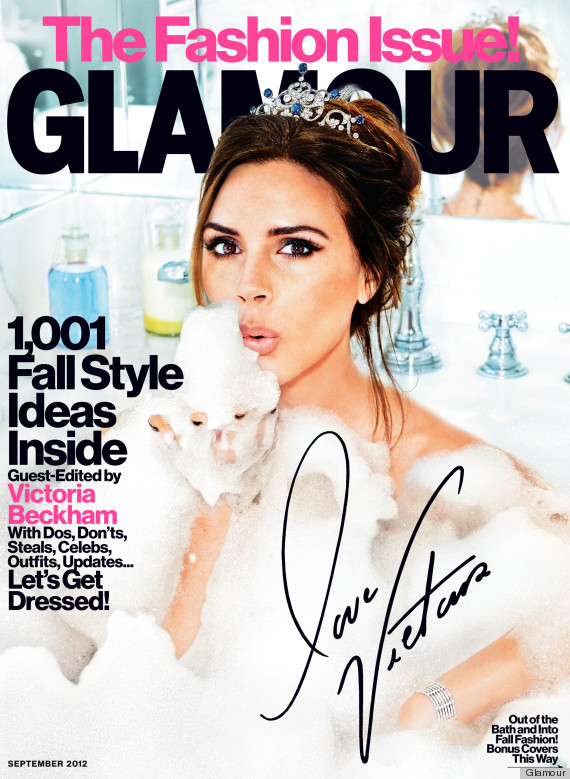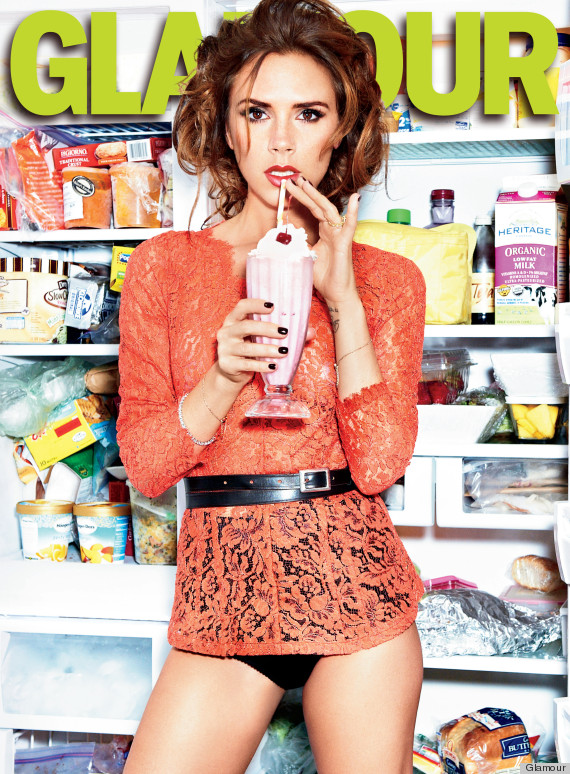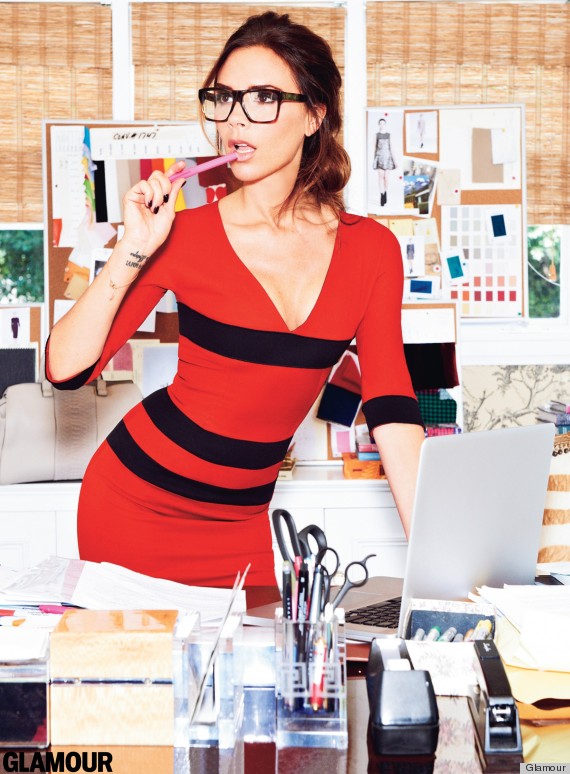 See Victoria Beckham's style evolution. No wonder she was chosen to edit a major fashion glossy...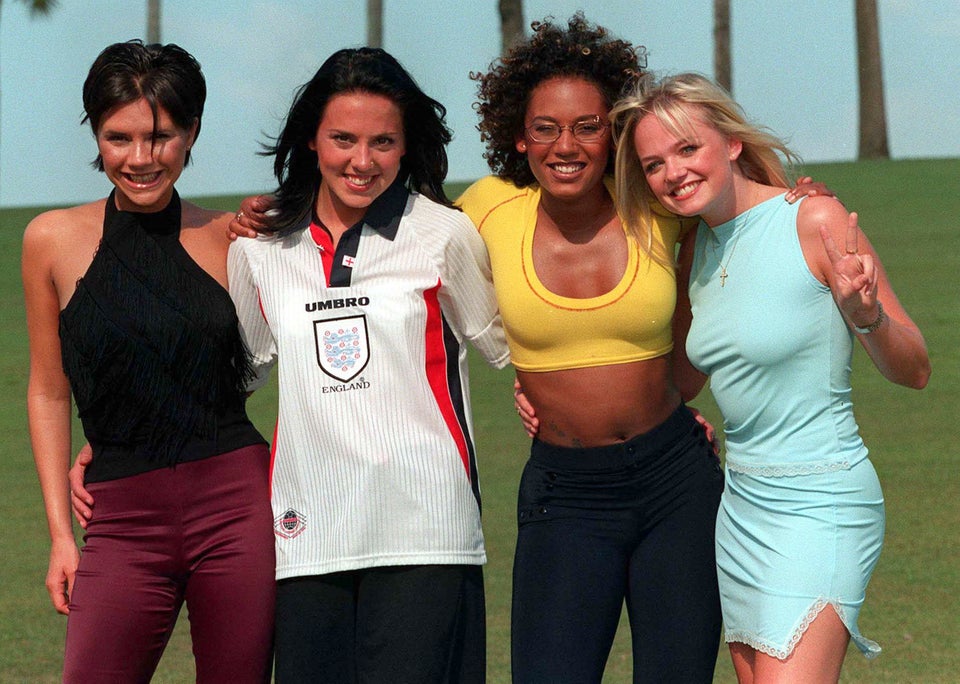 Victoria Beckham's Style Evolution