Wearing a mod dress from her own Victoria by Victoria Beckham Spring 2012 collection, Victoria Beckham hit downtown NYC on Sunday for some lunching and shopping... and she brought little Harper along for the ride.
Trotting around in sky-high Louboutin booties (she better have a good grip on that infant of hers) and what looked like one of her pricey signature bags, Becks took Harper to dine at Balthazar, where the baby spent a good amount of the time poking her head over her mother's shoulder to do some people-watching around the chic restaurant.
The mother-daughter pair also popped into Prada and Balenciaga for a bit of retail therapy -- perhaps Victoria was rewarding herself for completing her Spring 2012 collection, which walked the runway that very day?
Check out the adorable pictures below of the Beckham girls' day out!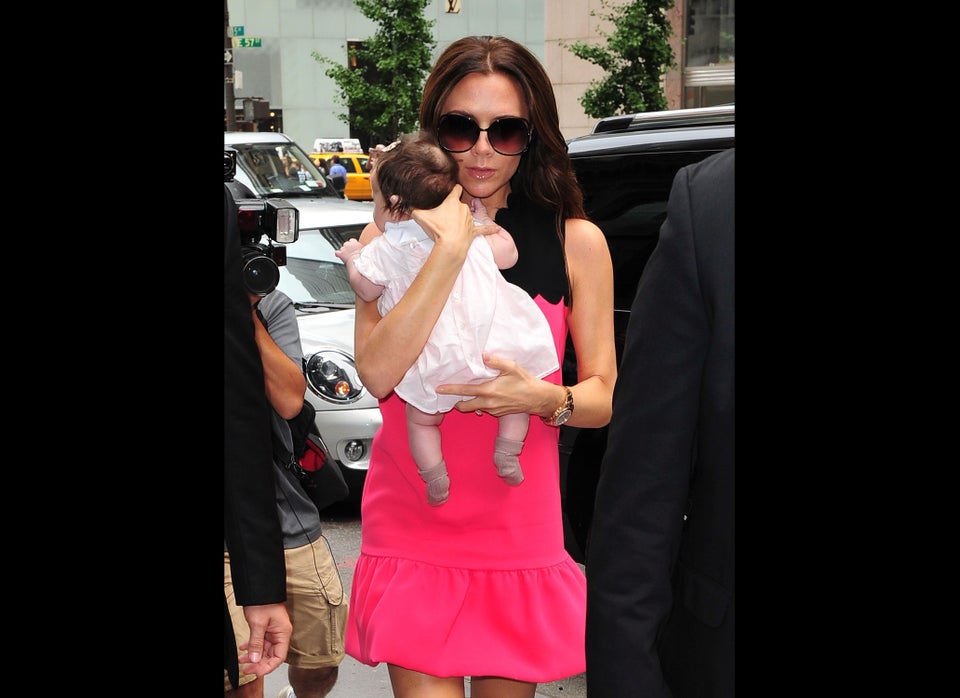 Victoria and Harper shop/brunch in NYC