Victoria Beckham might opt to wear six-inch heels to the airport, but the fashion designer is taking a more practical approach during the workday.
"I just can't do heels anymore. At least not when I'm working," Beckham told the Telegraph about incorporating flats into her regular wardrobe. "I travel a lot. Clothes have to be simple and comfortable."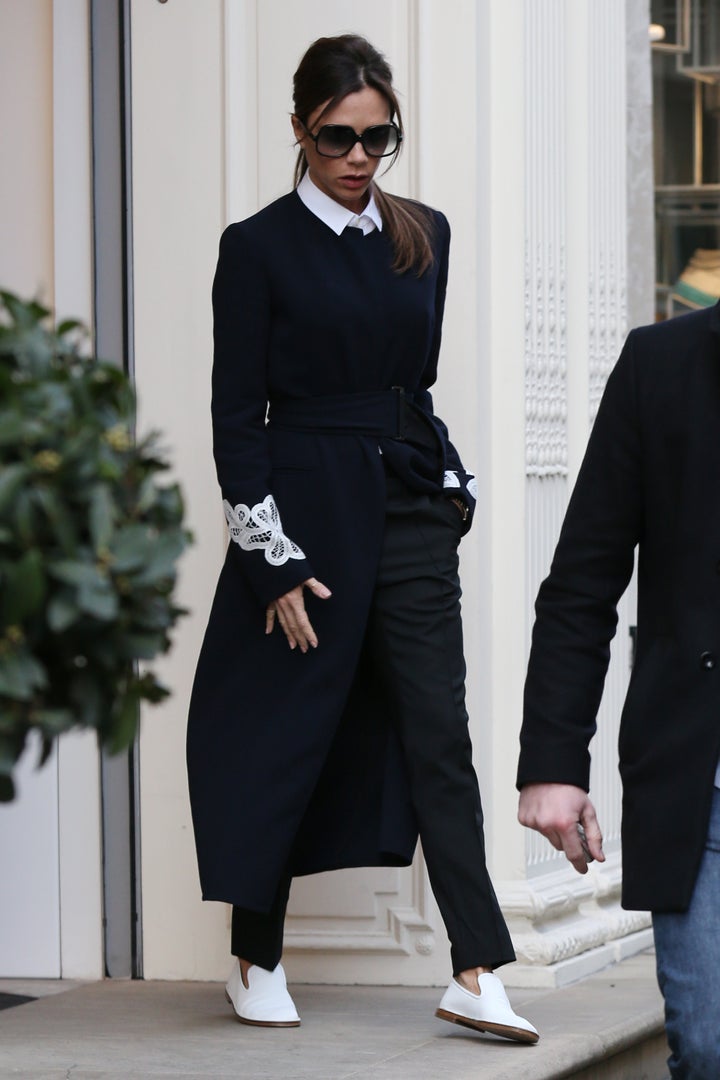 The 41-year-old showed off a more relaxed style while showing her Fall 2016 collection at New York Fashion Week earlier this month. She stepped onto the runway in an oversize sweater, slacks and white Adidas sneakers.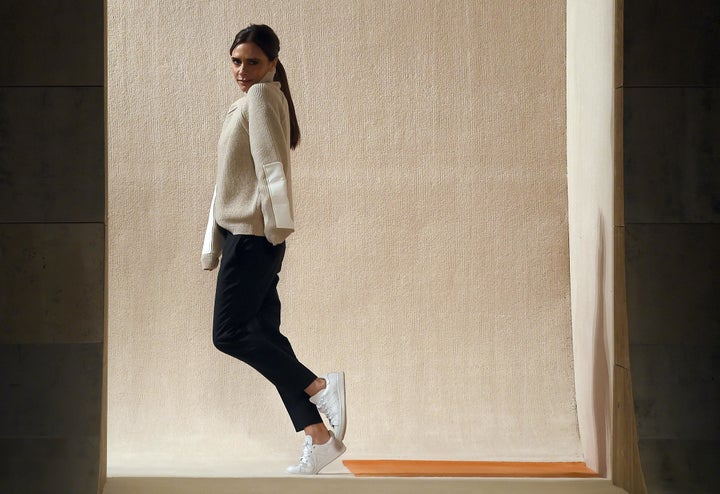 She wore the same sneakers while out in NYC.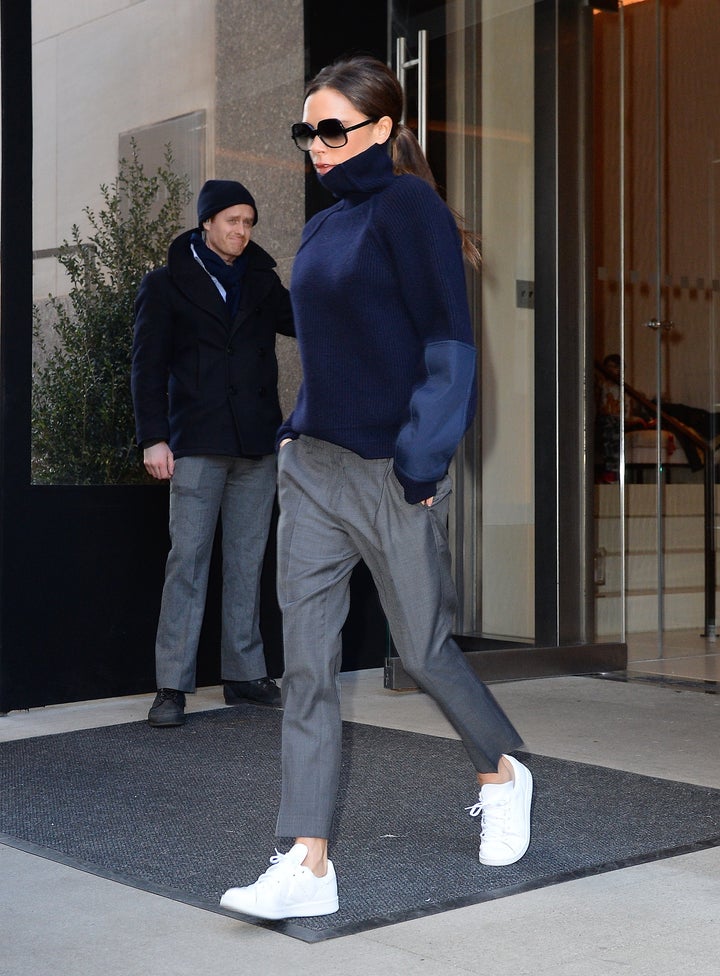 Husband David Beckham is a fan of his wife's style.
"I actually like her wearing jeans and sneakers the best," he told Yahoo Style in September. "She wears our son's pairs of Converse sometimes. But my favorite is when she wears jeans and a pair of Stan Smiths. I think she looks really cool."
Related
Before You Go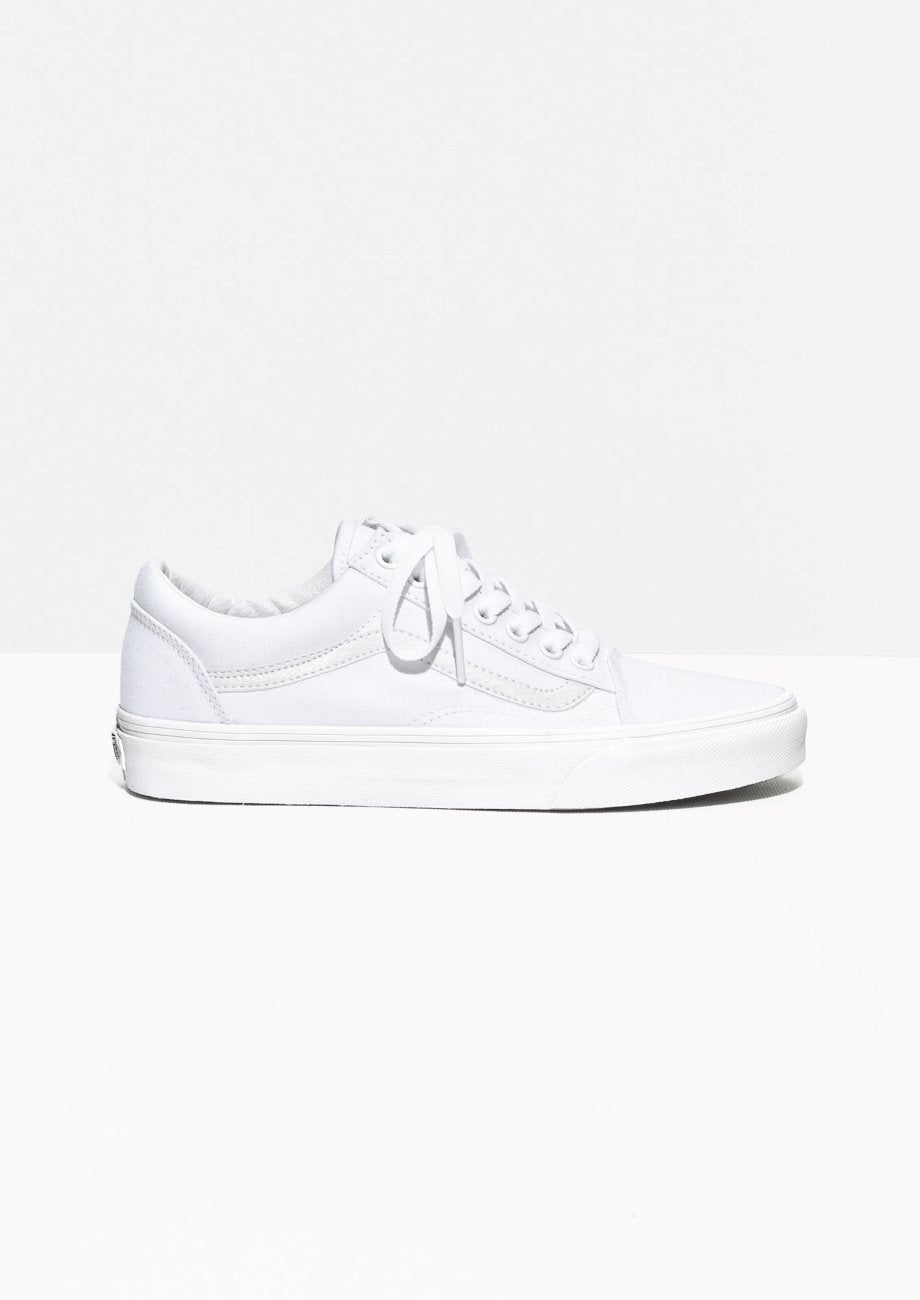 Sneakers To Buy If You Love Stan Smith Shoes