Beckham told German magazine Icon, "I can't put on make-up when Harper's around, because she would join me immediately. She is a tomboy towards her brothers."
And yet just yesterday, Elle editor-in-chief Robbie Myers advised against early makeup-wearing: "If you start wearing makeup when you're young, you're going to be wedded to it. You get used to seeing your face that way and then you feel naked without it." We imagine Victoria Beckham might hold a similar opinion.
What do you think: Should little girls be kept away from makeup as long as possible, or is an early love of cosmetics just harmless fun?
With or without makeup, this kid is adorable: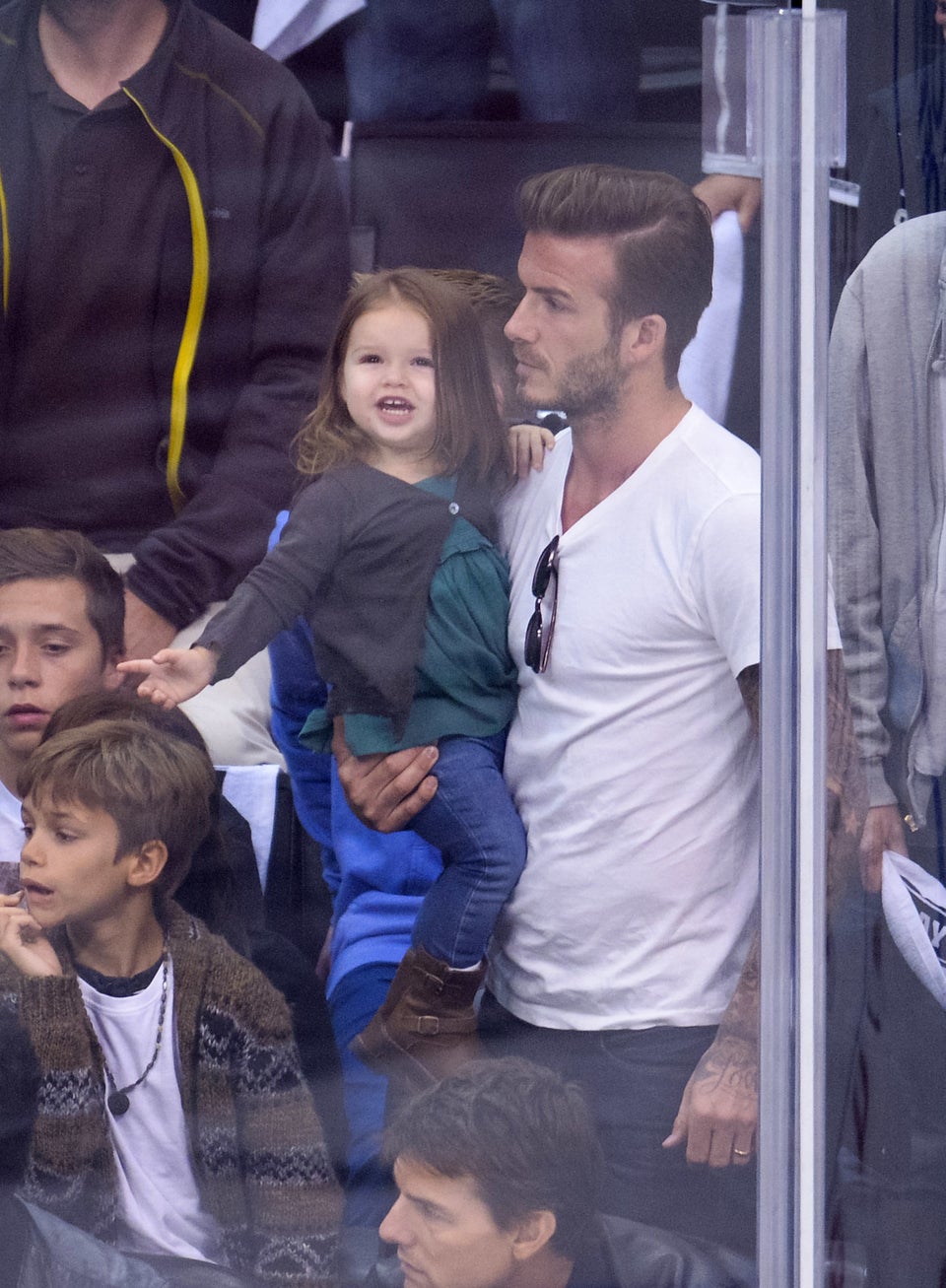 Harper Beckham: One Stylish Baby