Armani, Versace, Marchesa, Prada... and Victoria Beckham?
The British designer may be included in the list of red carpet credits when Hollywood's biggest stars hit the Oscars in two weeks. The Daily Mail reports that Victoria Beckham (the brand) is in high demand, causing Victoria Beckham (the person) to work overtime to provide dresses for clients.
So who are the A-listers who are jonesing for one of Posh's sleek, minimalist creations? The short list includes Gwyneth Paltrow, Charlize Theron and Cameron Diaz, whose stylists have been calling in requests.
Which means, we presume, that any dresses that are worn will be straight off the runway. As popular as Beckham is among the fashion set (her seasonal presentations are always a hot New York Fashion Week ticket), her designs don't exactly exude red carpet glam. With no glitter, few long hems and modest necklines, the runway looks seem better for a chic city street than an awards show stage.
Not that there's anything wrong with that. We just have a hard time picturing Gwyneth or Charlize crossing the Oscar stage in a Beckham design.
Read more at DailyMail.co.uk and chec out Victoria Beckham's Spring/Summer 2012 collection below. Could you picture Gwyneth, Charlize or Cam in any of these ensembles?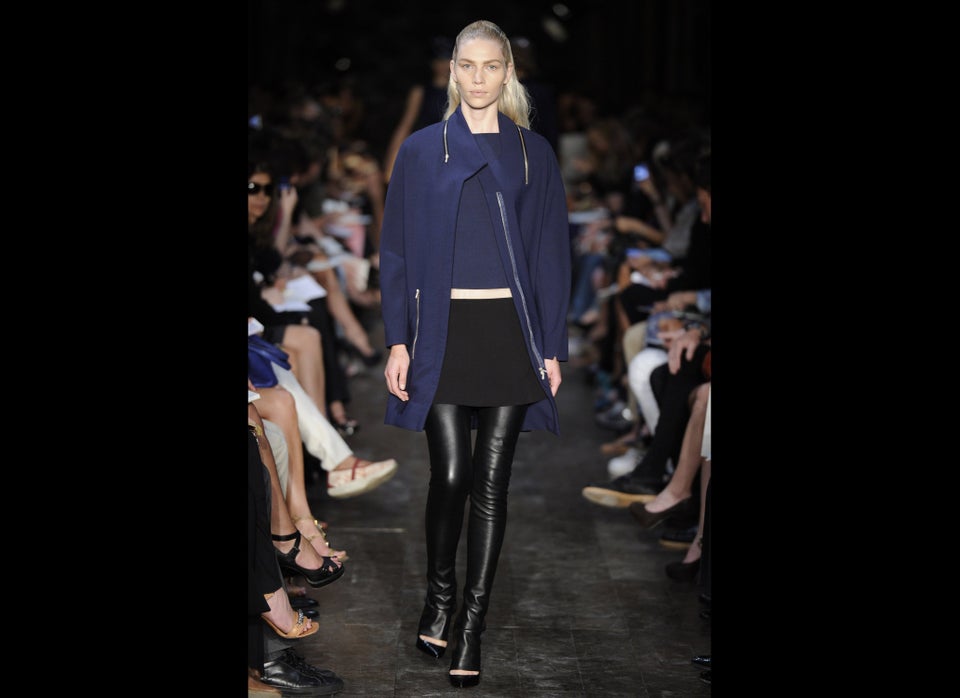 Victoria Beckham runway
Related