We've been waiting what feels like viva forever to see the entire collaboration, and as expected, the fashion designer delivered. The retro collection features a range of prints, matching sets, one perfect fuchsia outfit and a collection for toddlers that's better than many adult lines.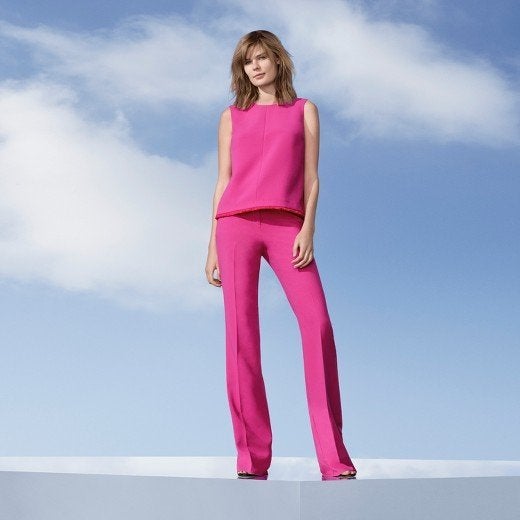 Best of all? The collection, which prices most items under $40, runs from size XS to 3X, all of which will be available in-store and online. Looks like Target learned a lesson when it angered shoppers by not selling larger sizes of its Lilly Pulitzer collaboration in stores.
According to a press release, the line is "inspired by the Victoria, Victoria Beckham line, as well as Beckham's everyday life and the shared experiences between mother and child."
We hope to be sharing the experience of owning every piece in this collection as soon as it hits stores April 9. Take a look at some of our favorites items below.