"Okay just forget about it." "It's possible we just missed each other." "How was I?" Everyone's phones are clotted with these text messages -- shorthand expressions of the common anxieties surrounding our relationships. Yet, to each of us they seem personal, specific.
In Victoria Crayhon's haunting photographs, those deeply intimate yet universally understood messages become public, blared from classic movie-theater marquees across America. The marquee lettering evokes a nostalgia for a past when, as Crayhon explained via email, the movie theater functioned as "a social space that is maybe going to be gone forever soon."
Our new gathering spaces give a greater illusion of privacy, but actually result in less -- Twitter, Facebook, Instagram and texts make it easy for us to share our innermost selves as widely as if our words were on a signboard. "I think I am making fun of the insatiable need to 'update one's status' in the various ways we do it," said Crayhon.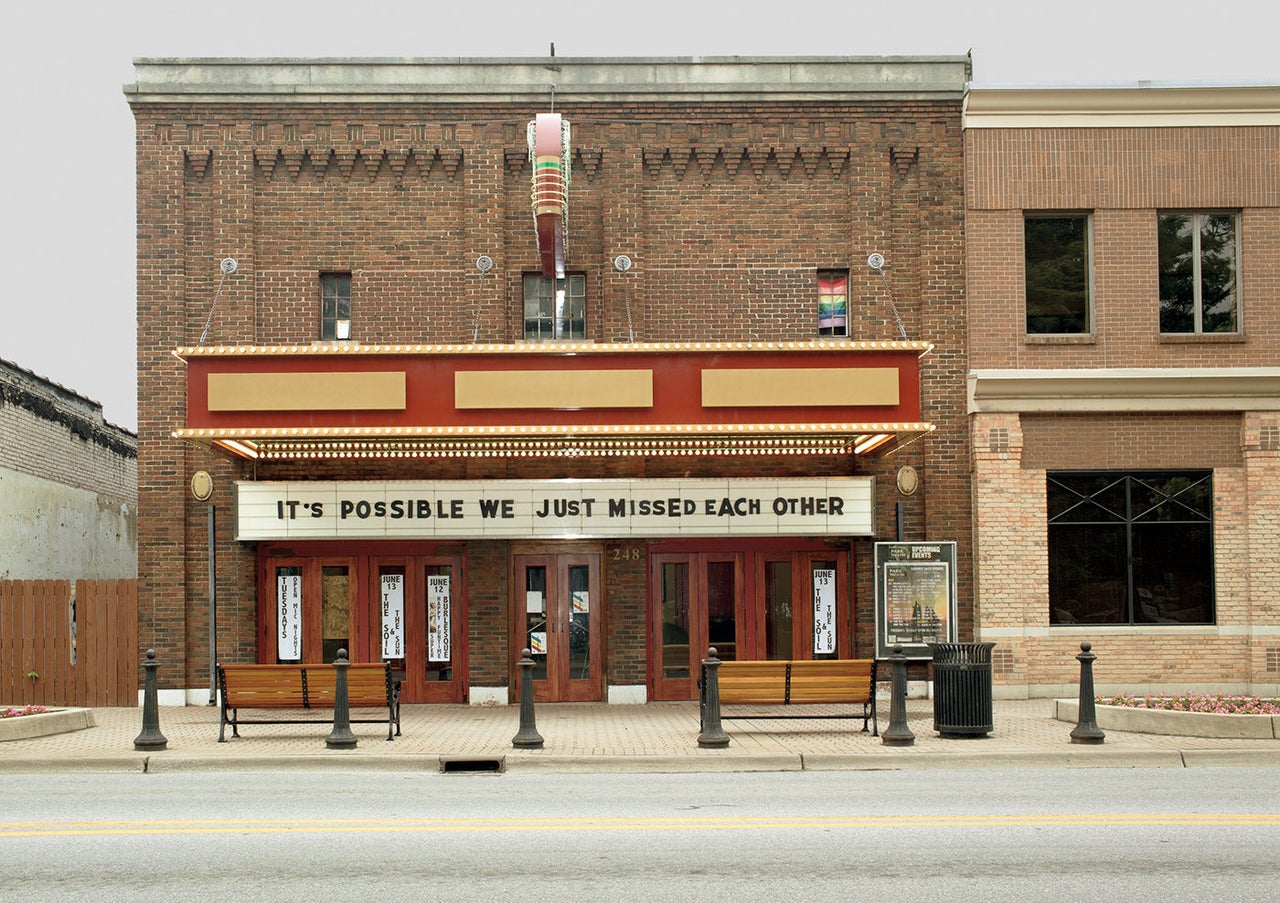 The texts, which range from garbled and odd to poignantly pedestrian, are actually "a mixture of truth and fiction about myself," Crayhon told The Huffington Post. "The texts come from my rephrasing of my own memories of thoughts and conversations within past or current relationships, ad campaigns, made-up truisms, quotes from particularly ridiculous celebrity interviews, snippets from 'romance' stories from vintage women's magazines, movie or TV character titles or dialogue, all sorts of things like that."
This semi-fictional alter ego plays on the archetype of the social media oversharers and their real, if performative, pains. The resulting mixture is heart-achingly relatable.
"Thoughts on Romance from the Road" isn't Crayhon's first project to place personal text in public settings. "I try to take a photograph that doesn't try and make the viewer aware of me as the photographer but of the architecture and signage itself," she said. Her documentary-style aesthetic can almost trick the eye into thinking it's an unaltered marquee, until the highly private message registers.
"I hope the viewer can perhaps relate," Crayhon said. "But also I want them to be mysterious and funny -- so I hope there's that too. "
See more of Crayhon's work at her website, and check out more from this series below.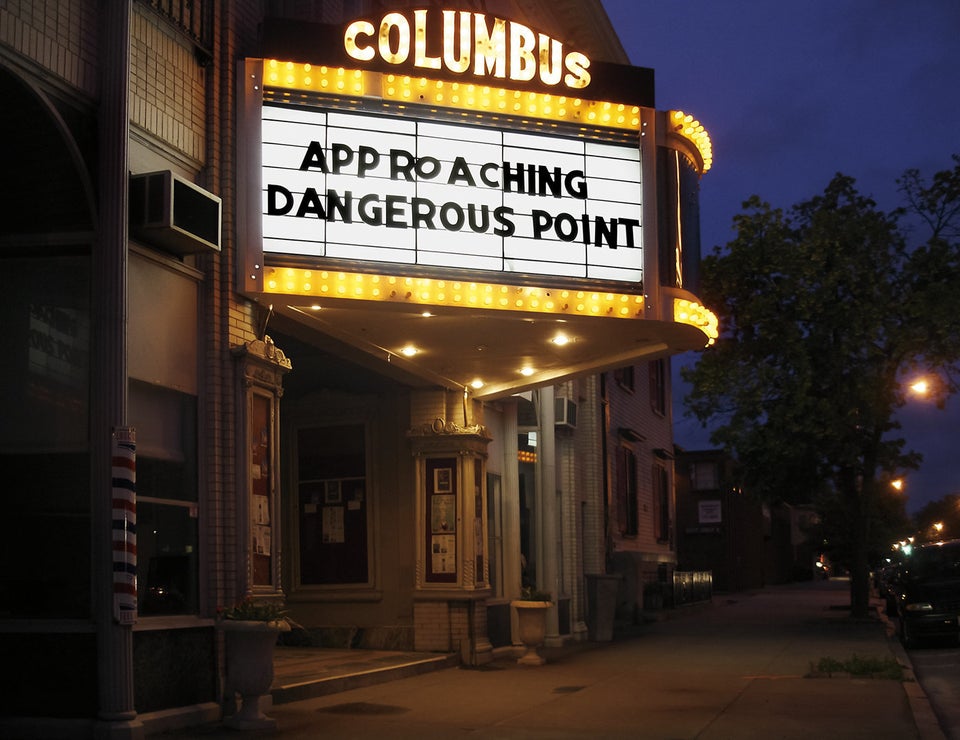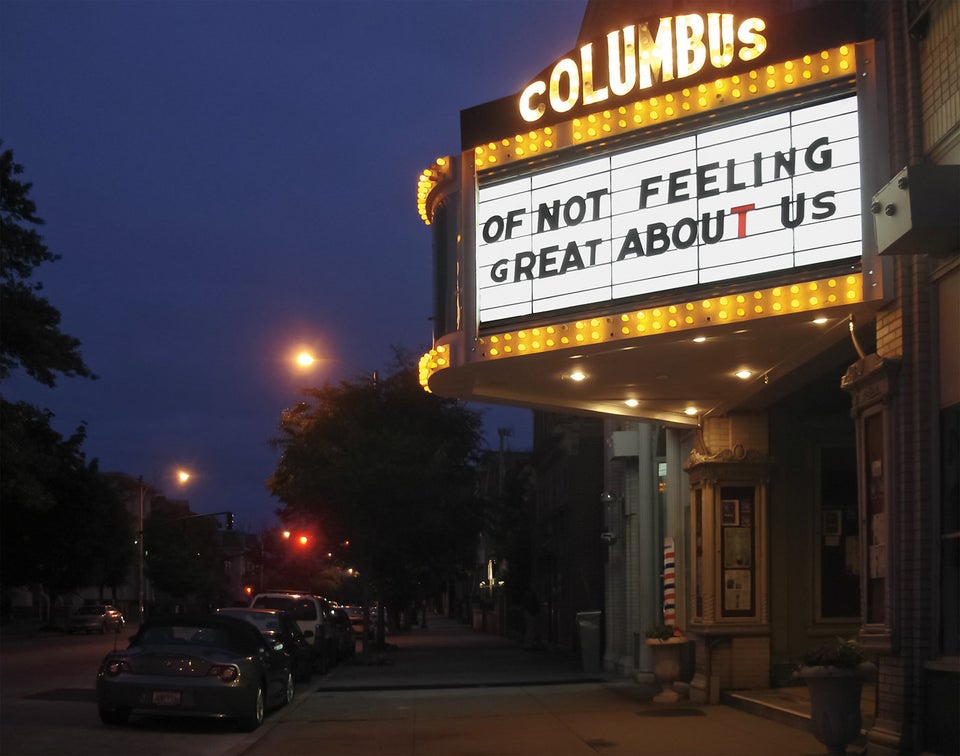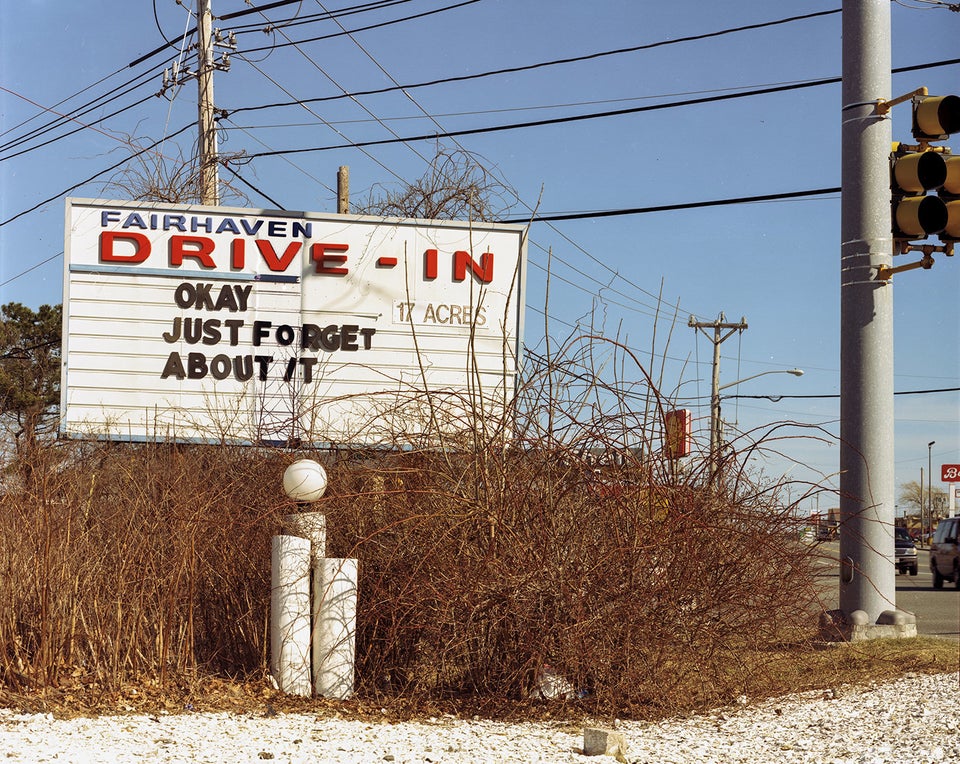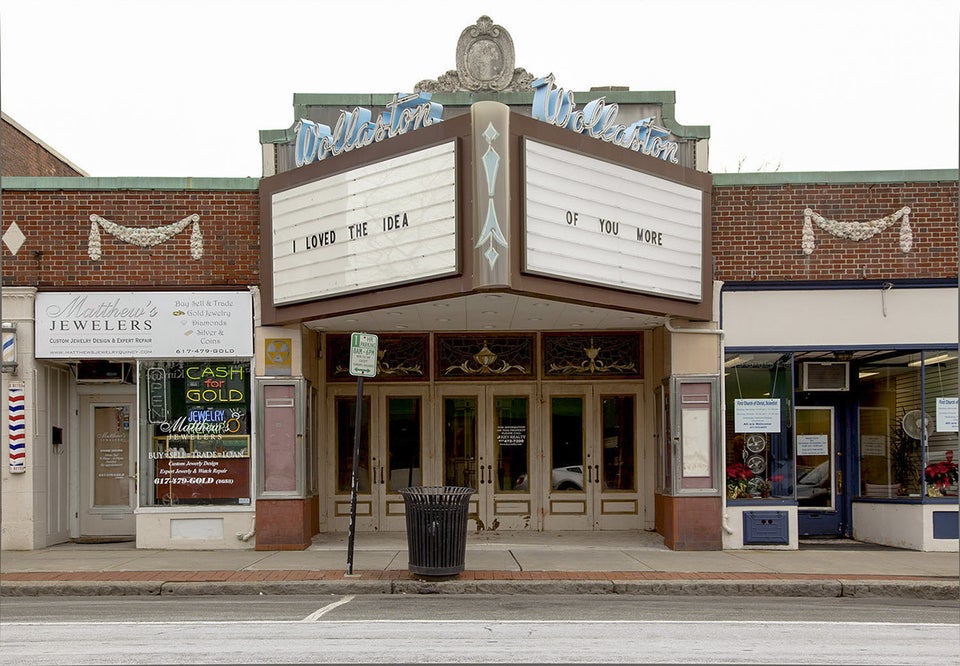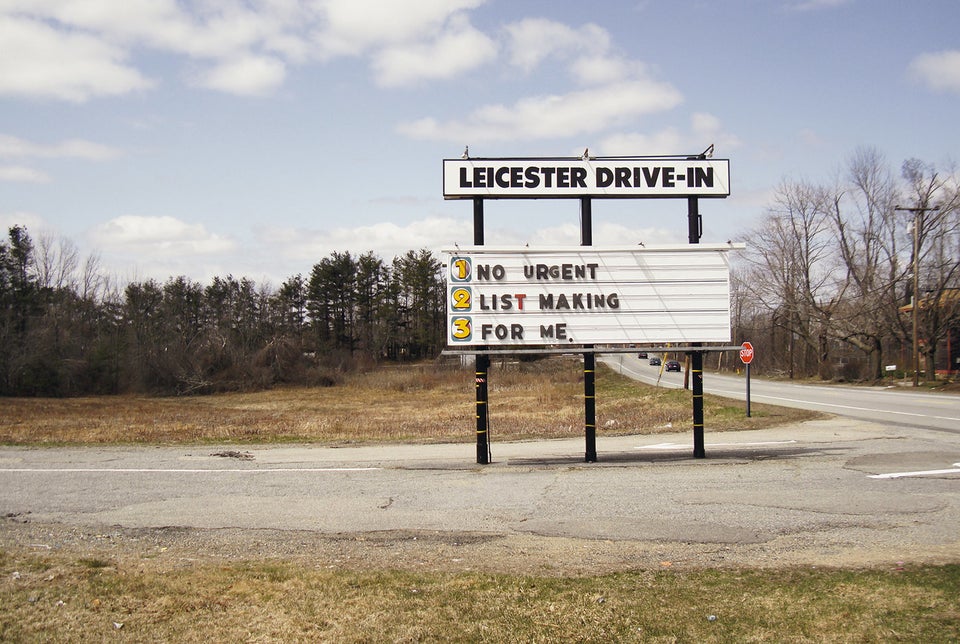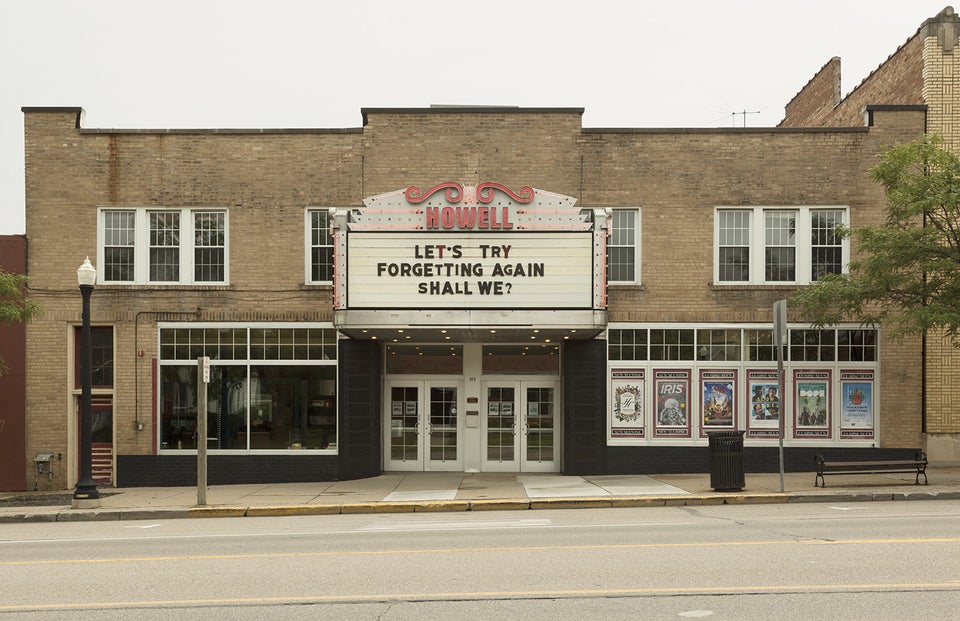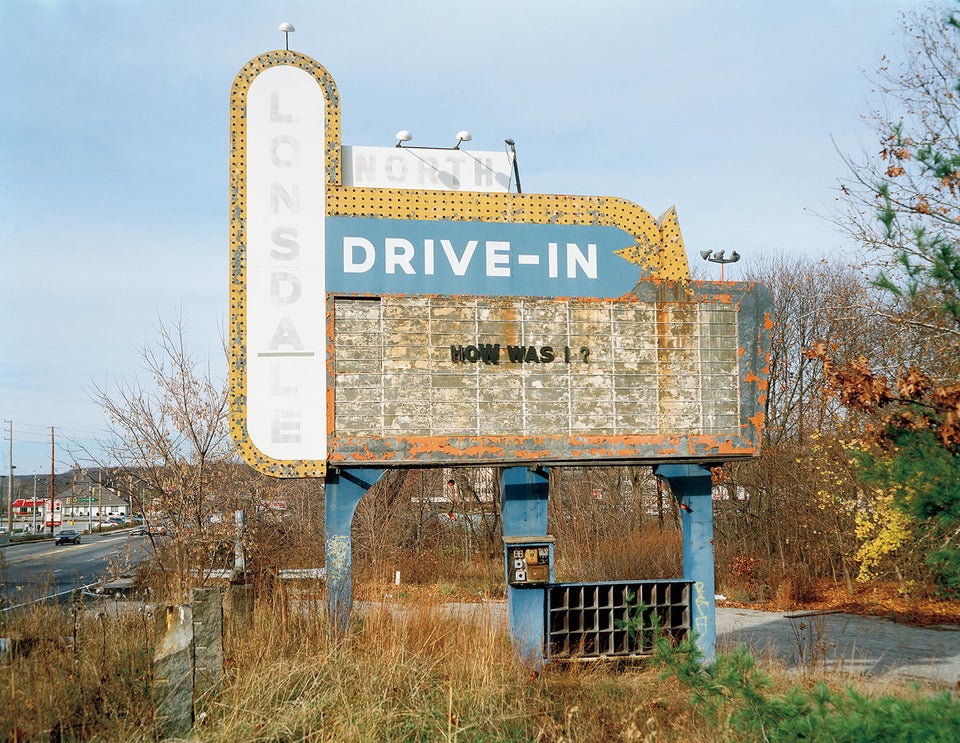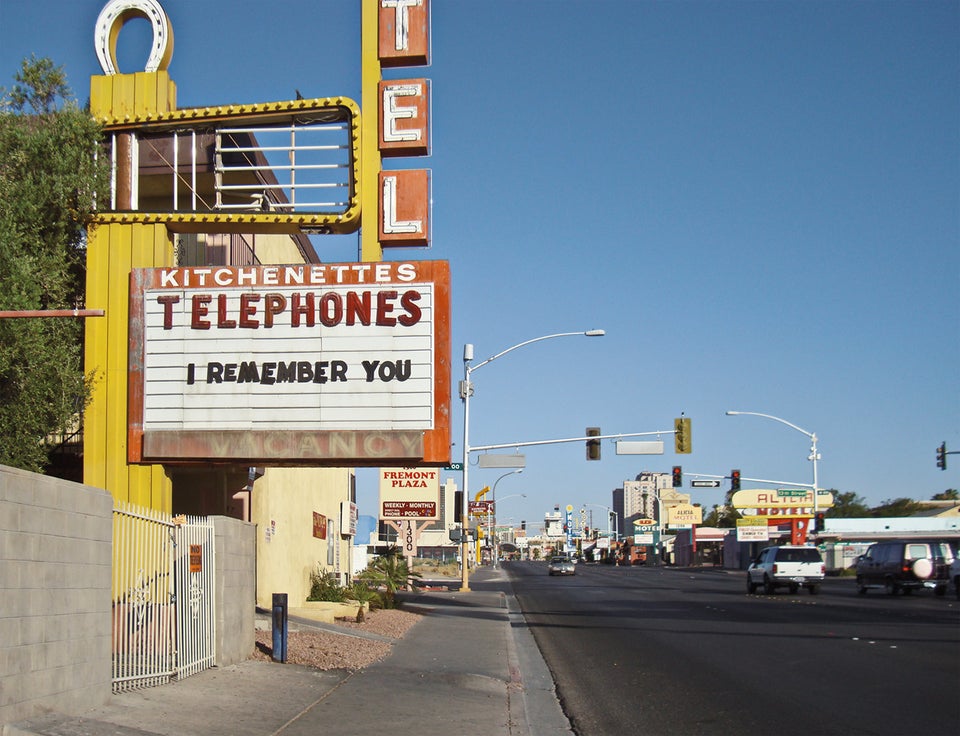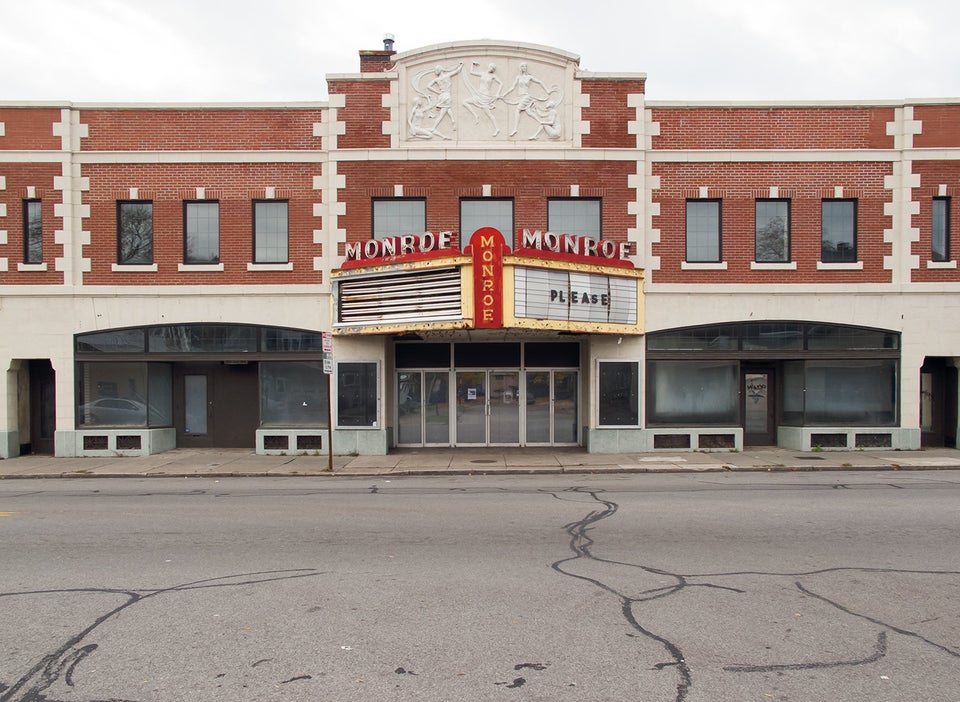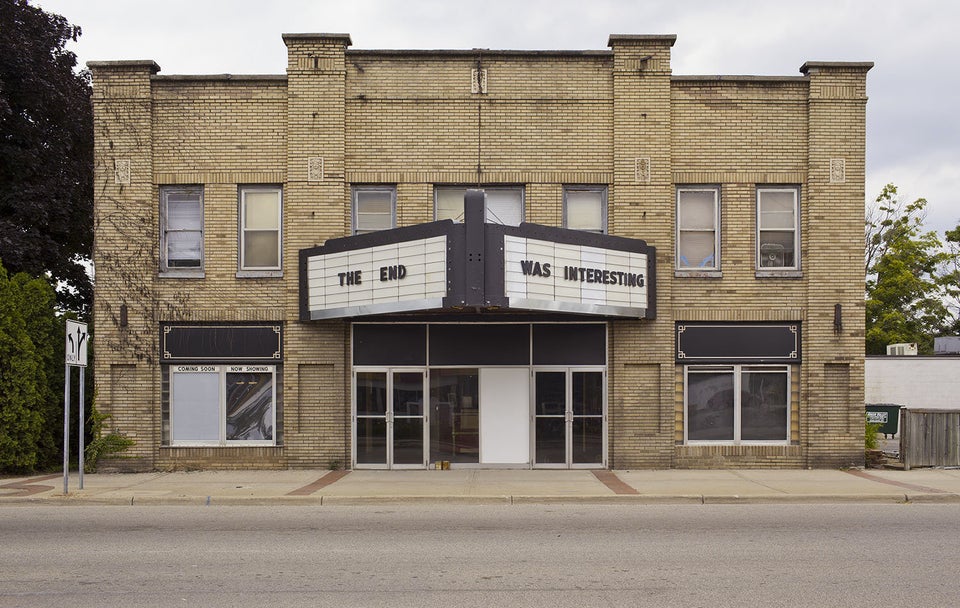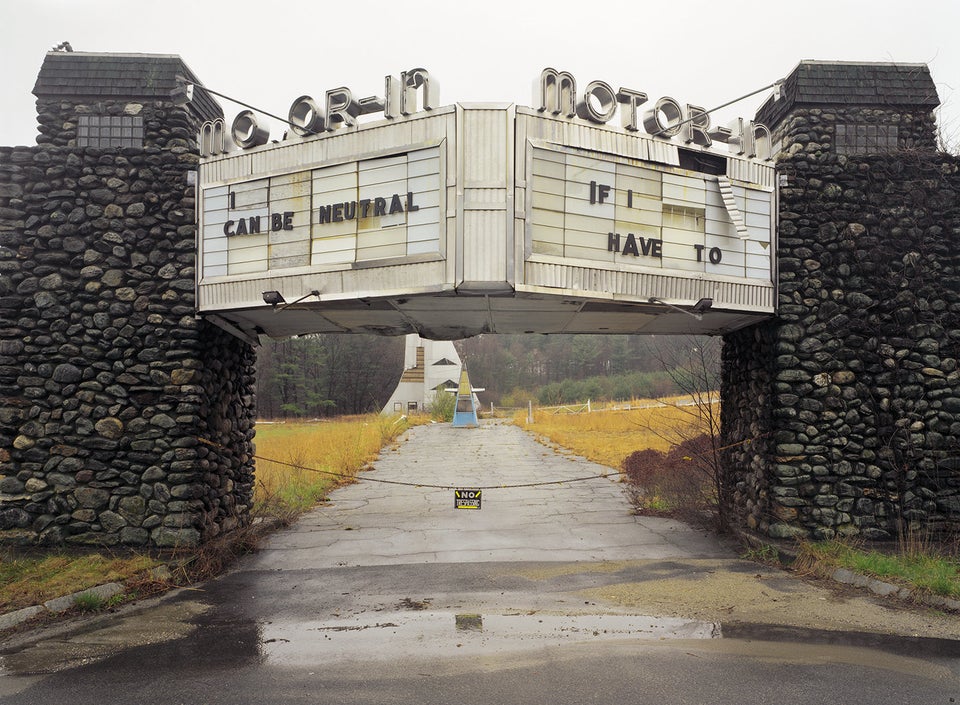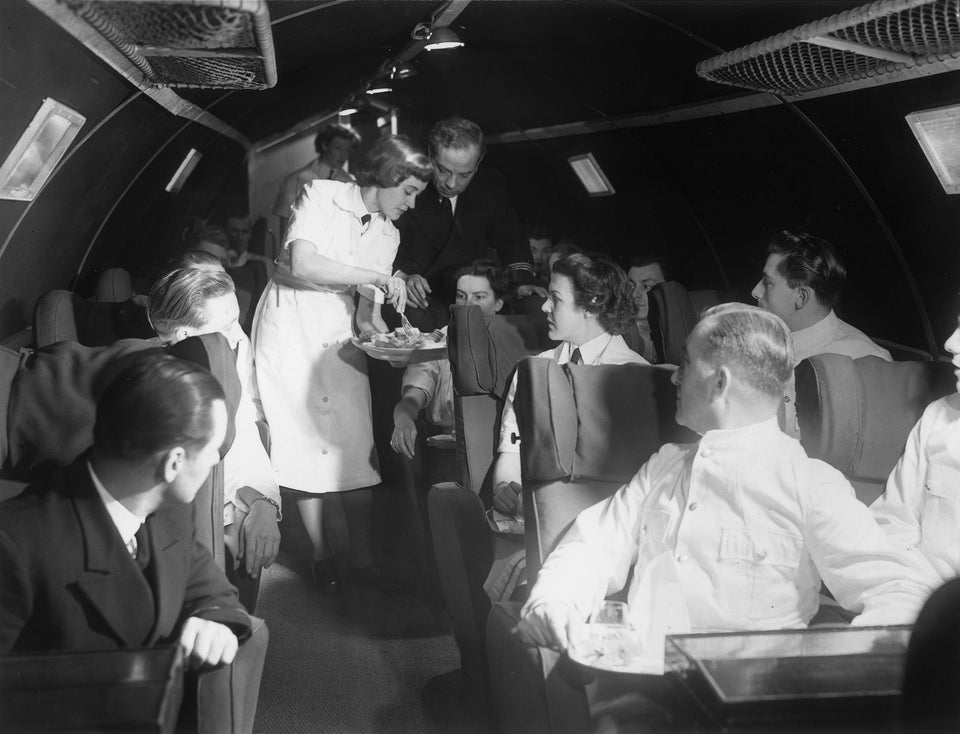 Vintage Air Travel Photos
Popular in the Community