If you like to live life on the edge, then take a dip in the Devil's Pool... if you dare.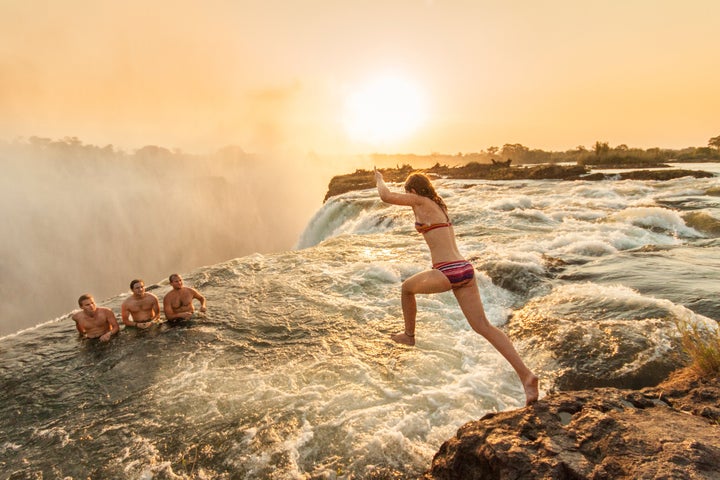 Known locally as the Devil's Pool, the liquid lounge is only accessible a few months out of the year. The aerial video below shows just how close to the edge these daredevils get.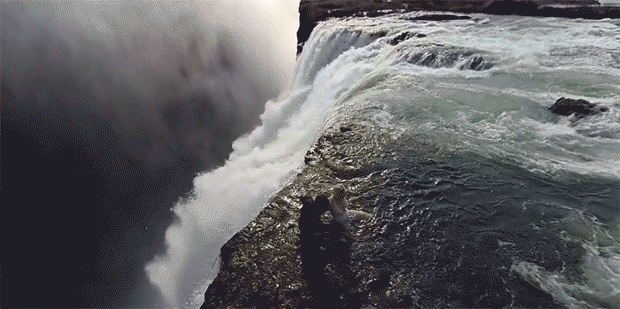 While the force of the falls continues to pour nearly 250,000 gallons of water per second down into the gorge below, the rocky barrier of the Devil's Pool prevents swimmers from being pulled down as well. An underwater alcove, known as the Devil's Arm Chair, even offers swimmers a place to lounge comfortably mere feet away from the roaring drop.
Naturally, this watering hole can be extremely dangerous (read: 350-foot drop), so we recommend tourists visit the Devil's Pool only with an official guide and avoid walking along the barrier that separates the pool from the falls.
But if you can't wait to book a trip to Victoria Falls, scroll below to see an infinity pool so terrifyingly beautiful, it could only be designed by Mother Nature herself.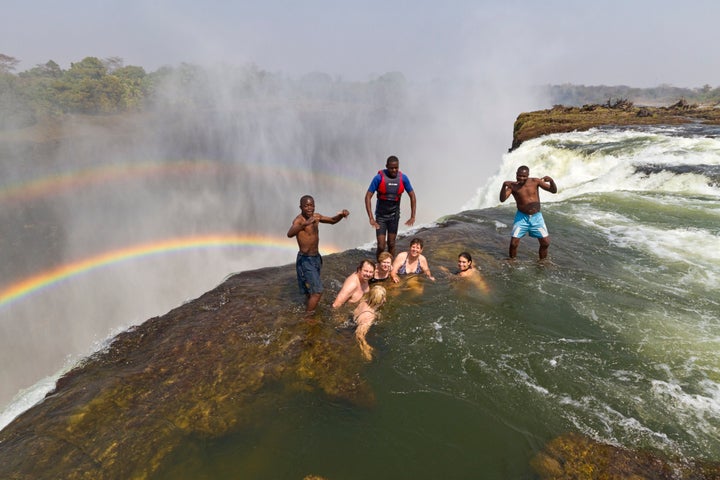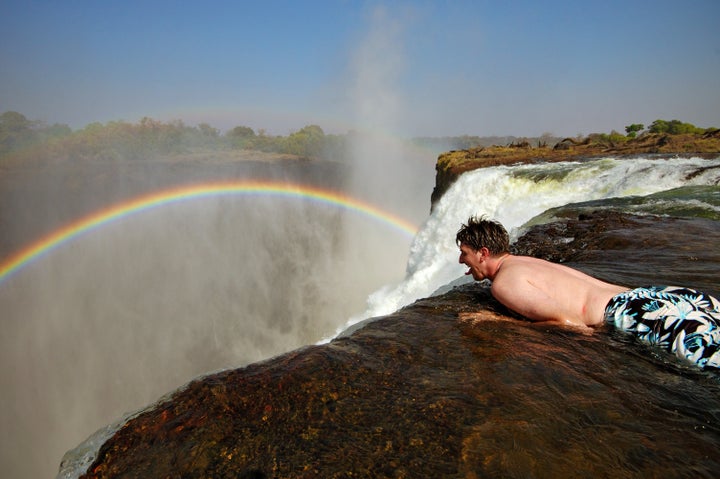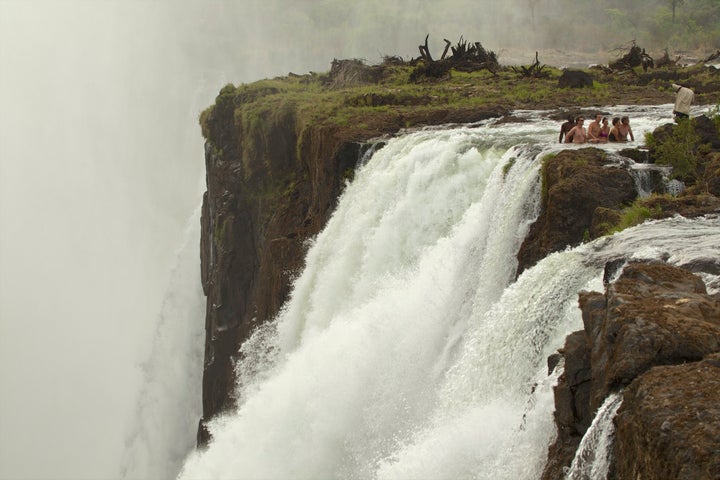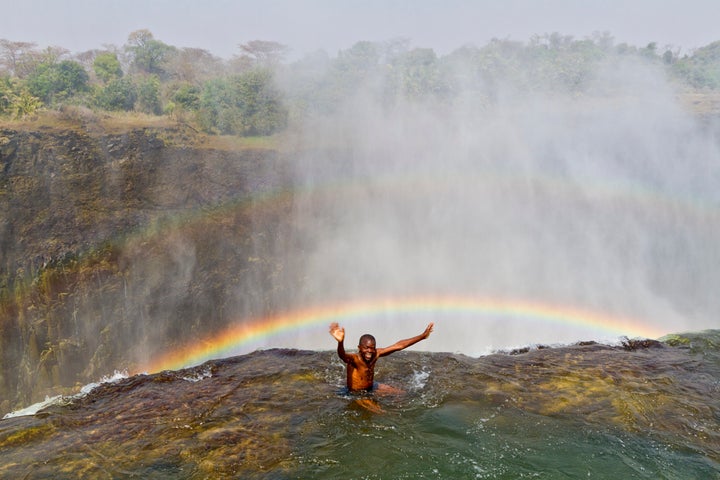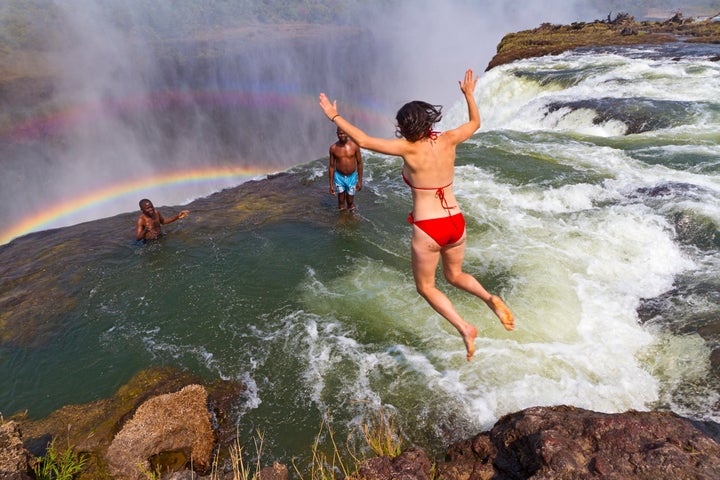 Related
Before You Go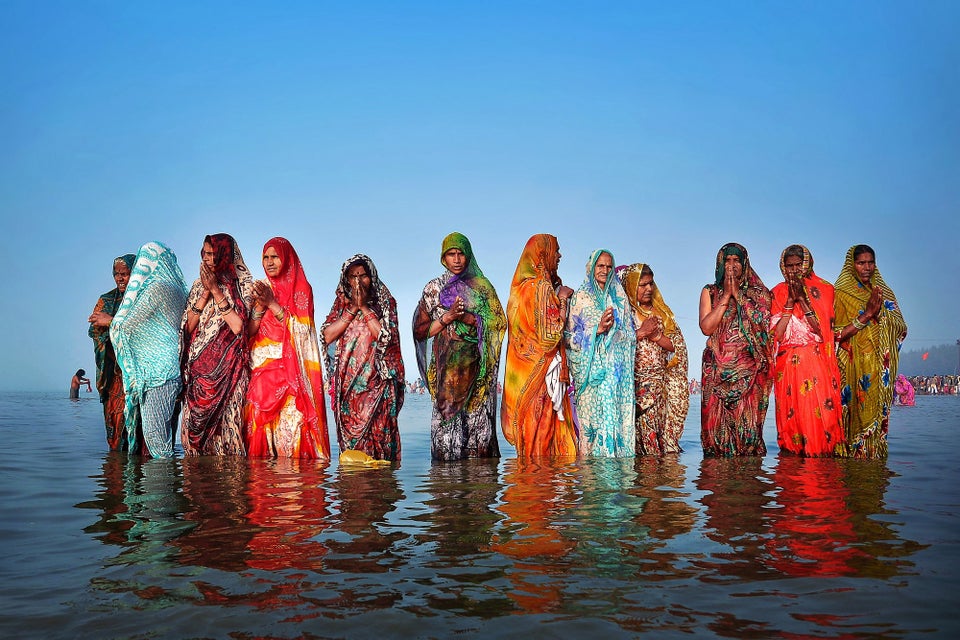 The Best Travel Photos Of 2016