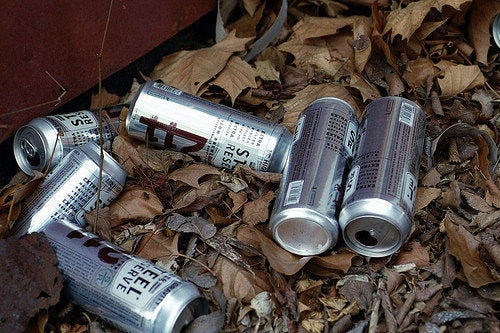 An Idaho woman might be sent to the can for a decade -- all for a single can of beer.
Police in Boise arrested 35-year-old Victoria Hill for allegedly shoplifting a single can of Steel Reserve lager from a grocery on Aug. 11 and charged her with felony burglary, a count that carries a hefty prison sentence of as long as 10 years, The Idaho Statesman reports.
Investigators say they "believe the suspect entered the store with the intent to commit the theft resulting in the burglary charge," according to a police press release published on the city's website.
"She did stick the beer in her purse, which kind of says intent right there, and she walked past several open registers before exiting the establishment," Boise Police Department spokesman Chuck McClure told Reuters.
If found guilty of felony burglary charges for the $1.50 beverage, Hill could be sentenced to no less than one year in prison and a maximum of 10 years, according to the news agency.
Popular in the Community