 These days, our knowledge of celebrities too often originates with paparazzi images and snarky quotes by anonymous "insiders." After a while, it's easy to forget that stars are real people. That's why HuffPost Celebrity decided to launch its all-new #nofilter quick-fire question and answer series. Because how well do you know someone until they've shared their guiltiest pleasures?
Victoria Justice made her acting debut at the ripe age of 10 before rising to fame as Lola on the Nickelodeon series "Zoey 101." In 2010, she was given her own musical Nick show titled "Victorious" and has since captivated audiences with her gorgeous smile and killer vocals. Victoria has recorded a handful of hits for the series, including the theme song, "Make It Shine," as well as "Freak the Freak Out."
"Victorious" aired its final episode on Feb. 2, 2013, after four seasons, but Victoria's run is not over! The 19-year-old recently revealed that she will release her debut album and head out on tour this year. So what is she most looking forward to in 2013? HuffPost Celebrity found out!
What's your guilty pleasure?I love mint Milanos! I put them in the freezer so they're frozen and crunchy. It's delicious.
If you could wear something from your childhood wardrobe, what would it be?I have a Spice Girls T-shirt and I think it would be hilarious if I wore it. I've had it since I was, like, 6.
Hot coffee or iced coffee?It depends, but I think iced coffee.
What's your dating deal-breaker?If someone is ever unfriendly to my parents or disrespectful to their own parents. It's like a no-no for me.
What's your favorite TV show?I love "Homeland." I think it's such a well-done, well-acted TV show. I also love "Impractical Jokers" on truTV. It takes a lot to make me laugh out loud and when I watch the show, I'm rolling on the floor. So good!
Who's your celebrity crush?I don't know, maybe … Joseph Gordon-Levitt!
How do you feel about people comparing you to fellow actress Nina Dobrev?It's been happening forever! I think it's flattering. She's so pretty, so it's very nice to be able to say that! I get the Nina thing a lot.
Any Valentine's Day plans? Oh wow, Valentine's Day is soon! Actually, the big thing in the month of February for me is my birthday. I turn 20 on the 19th, so that's the end of my teen years!
What do you hope to accomplish this year? I'm going on tour again this summer and it's a much bigger tour than I did last year, it's sponsored by AEG, so that's super exciting. And once the tour is over, I'm going to be completely done with Nickelodeon. I don't say this as, "Oh, I'm done with them," but my show just ended recently so I'm looking forward to the next chapter and I'm excited about the opportunities I have waiting on the horizon.
Related
Before You Go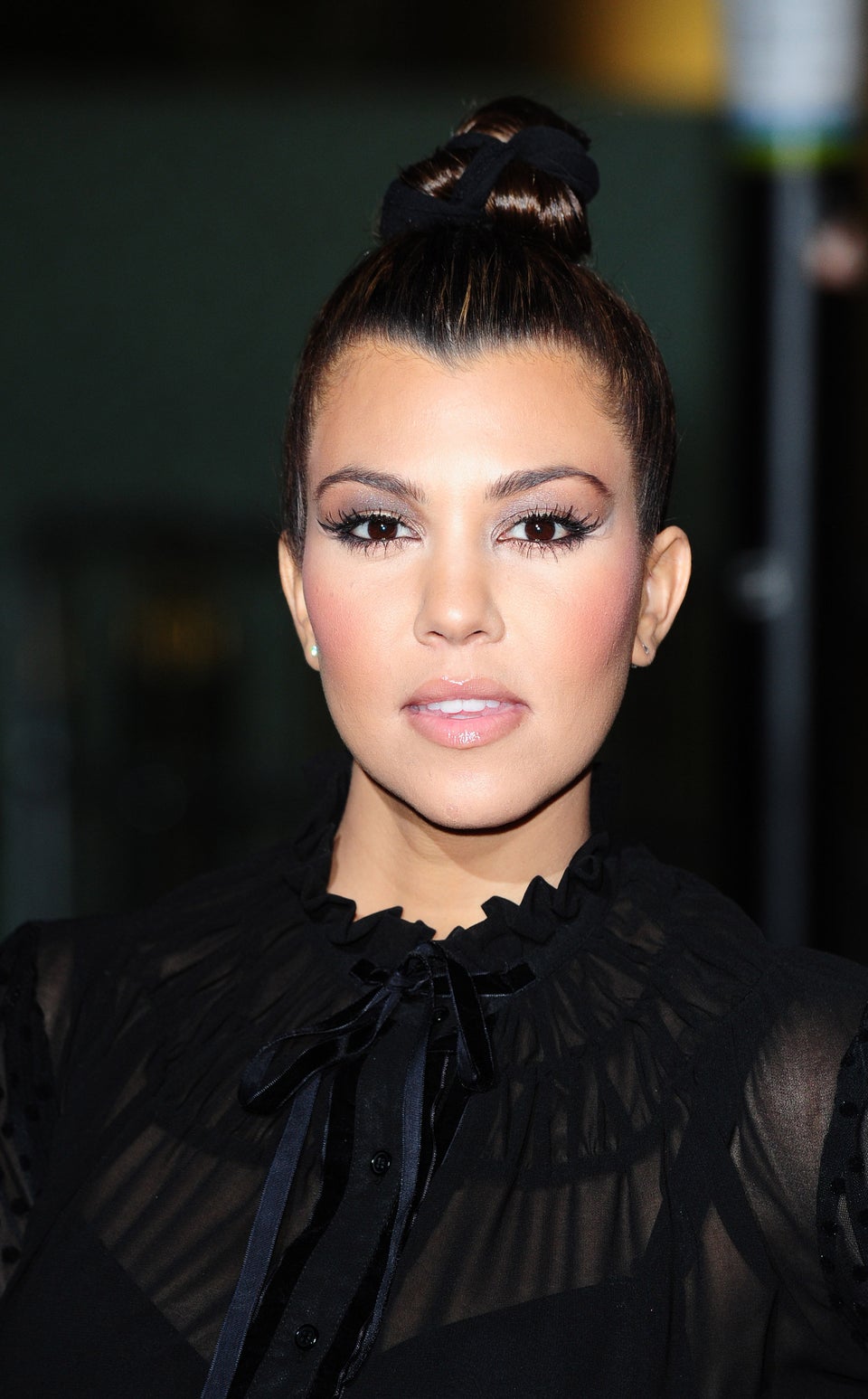 They said WHAT? #nofilter
Popular in the Community