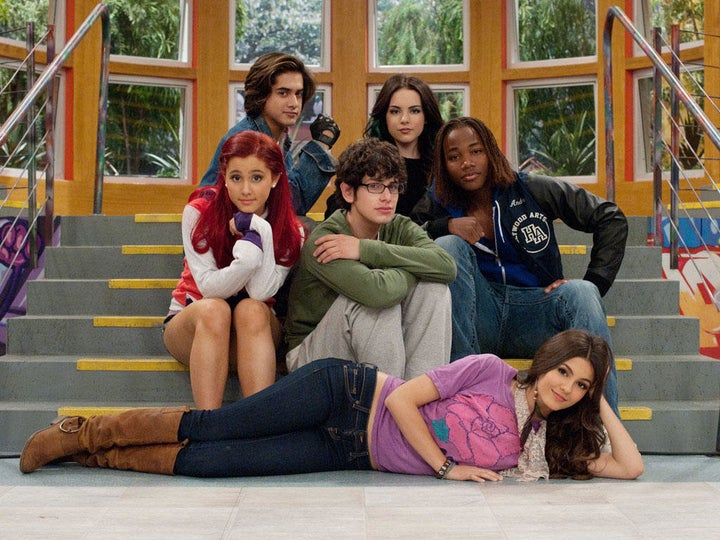 "Victorious" fans may finally get the Justice they deserve.
When "Victorious" was unexpectedly canceled in 2013, every fan's world went into a free fall. And no, I'm not being dramatic. (Or, if I am, it's only because of the lessons I learned from watching Tori (Victoria Justice), Cat (Ariana Grande) and the rest of the crew navigate their way through Hollywood Arts High School.)
The rumors were crazy. Peeps were saying it had to do with a feud behind the scenes or Victoria Justice's solo music tour. Those stories have since been quashed, giving us hope that the show could return one day. So could it happen?
Uh, hells yeah, according to Justice.
"I don't know what's happening with all of that as far as bringing the show back, but if the decision was ever made to do a reunion, I'd be down for that, and I think everyone else would be too," Justice told The Huffington Post in a recent interview.
The cast is still tight. Many even attended a birthday party for Ariana Grande recently, so this seems realistic. Justice even mentioned how there may have been a previously planned reunion, but that unfortunately didn't pan out.
"We talked about it, yeah, but I don't know how much I can say about that. It was all kind of like a theoretical thing, and it never really came to fruition, but I'm down [for a reunion] because I feel like the fans never got a proper finale, so I wanted to give them that," Justice said.
While we're all wasting away waiting for the cast to get back together, Justice is making better use of her time as the ambassador for JetBlue's Soar with Reading campaign. The program provides vending machines that dish out free books to kids, and Justice helped kick off the festivities last week in Detroit, Michigan.
Justice, who has been involved with the program for three years, says reading has been a big part of her life and the fact that so many kids don't have access to books had her feeling "sad and frustrated." The actress says the program to provide free books is simply "amazing."
It should be noted that reading is also a good way to kill time if you're sitting around waiting for a "Victorious" reunion. But based on Justice's willingness to participate, you might want to make sure it's a short book.
Before You Go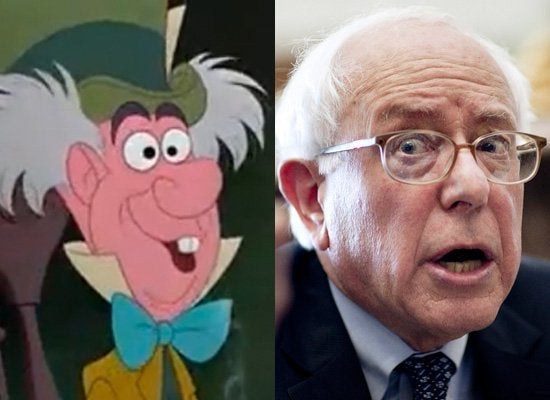 Politicians Who Look Like Disney Characters
Popular in the Community