Hold up! Are you really going to buy that $2 million Fantasy Bra from Victoria's Secret? Before you do that, consider how many massages you can get instead. Or the number of Christian Louboutin heels you can walk in.
Anyway, thanks to shopping website Stylight, there now exists an infographic that lists some of the things people could buy instead of shelling out the big bucks for the bra. As mentioned, you can get a lot of Christian Louboutins -- 3,000, pairs to be exact. You could even buy 38,100 of VS' regular lingerie sets. Although, we do question why anyone would want 569 breast implants.
Take a look at the hilarious list below and tell us, what would you buy for a cool $2 million?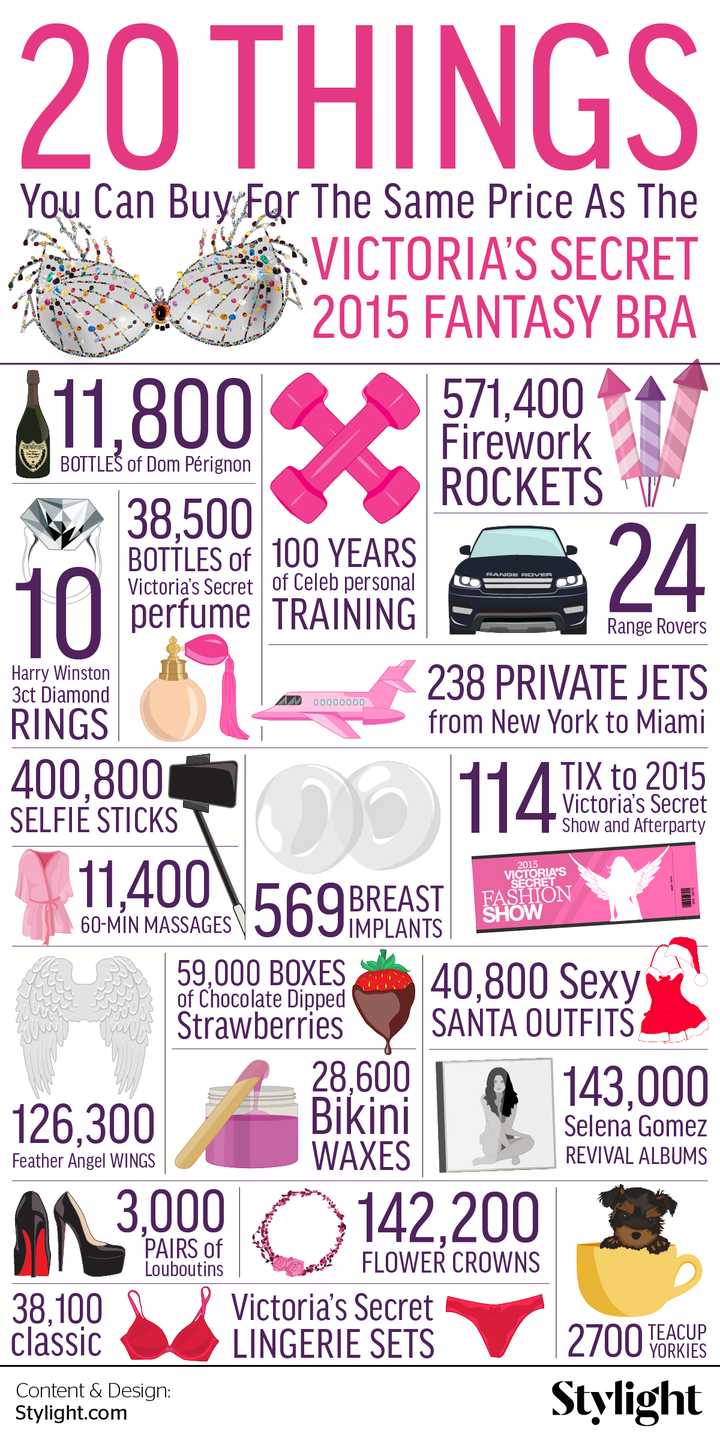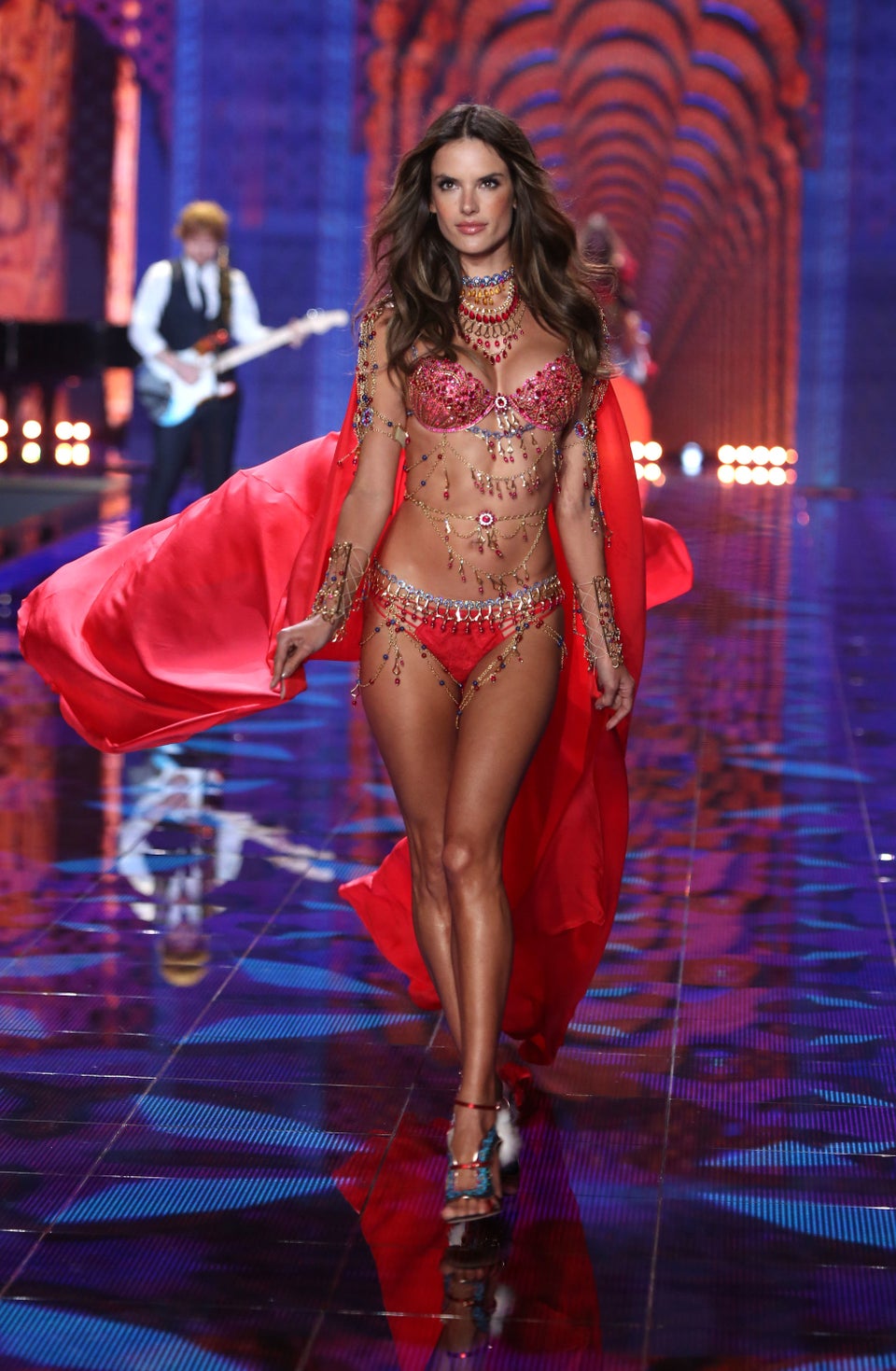 2014 Victoria's Secret Fashion Show