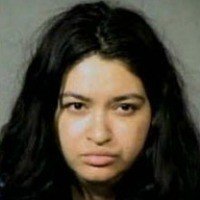 An Arizona mother has been arrested after she allegedly tried to drown her 3-year-old son in a puddle, claiming Jesus Christ advised her to do it.
The neighbor also said while he was calling police, Soliz moved the boy to a larger puddle and kept going, then pulled him out and appeared as if she was attempting to give him CPR.
Maricopa County Sheriff's deputies arrived at the scene, and both Soliz and her son were taken to a hospital.
She allegedly added, however, that "Jesus" had told her to drown her son. Police also say she claimed that her son had "become stuck to the ground."
The boy sustained no injuries.
Soliz has been charged with felony child-abuse.
Related
Popular in the Community